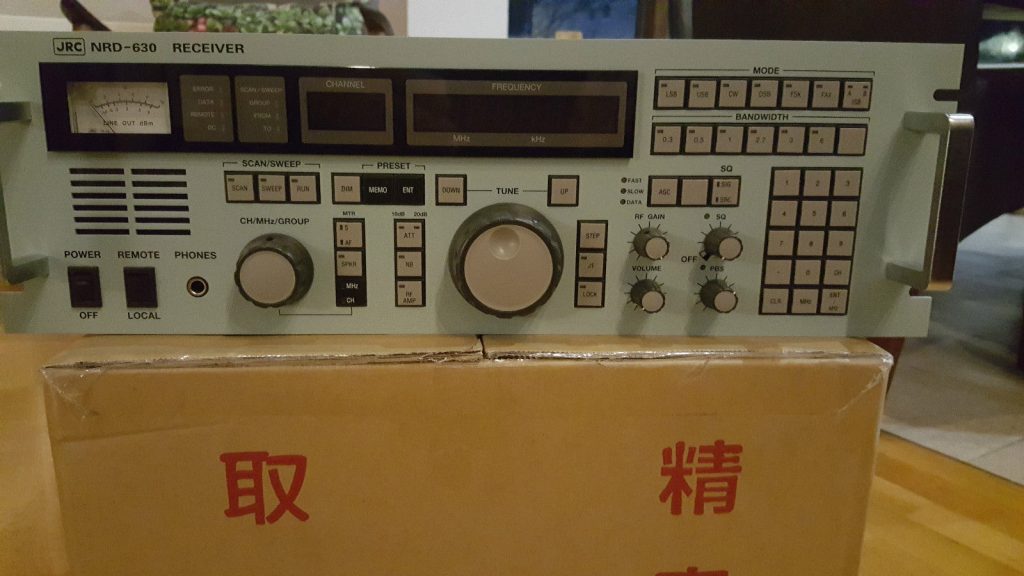 Many thanks to SWLing Post contributor, Hans de Zeeuw (MM6HDZ), who writes:
Hi, Thomas here's a message from bonny Scotland:

Yesterday I found at eBay a JRC NRD-630 receiver for auction. The receiver is located in London, UK and the seller ships worldwide:
An opportunity for people who are looking for this very rare receiver.
This is just the sort of receiver Dan Robinson could have in his collection!  Looks like the NRD-630 might fetch a hefty price at auction, but I wonder if it'll exceed the original price (which I'm sure was also hefty!)?
Thanks, Hans.
Any Post readers own the JRC NRD-630? Please comment!