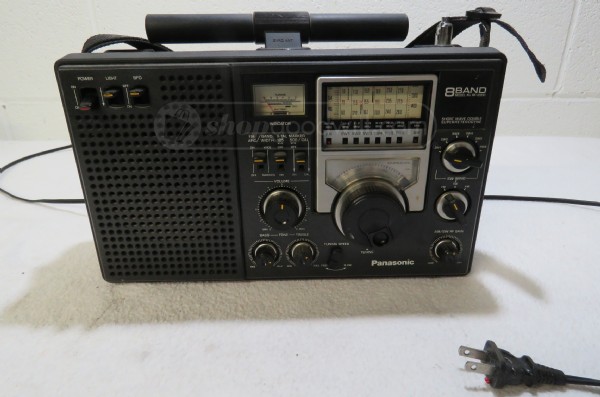 Many thanks to SWLing Post contributor, Mario Filippi (N2HUN) who shares a link to this National Panasonic RF-2200 on ShopGoodwill.
The bid is currently $78 and ends this evening. You must be registered with ShopGoodwill and have a PayPal account to place a bid.
Note that I've had some very good luck in the past with ShopGoodwill, but buying from them is more akin to buying from a flea market than, say, eBay.
Almost always items are sold as-is, no returns, have mediocre low resolution product photos, and are not properly tested. In the case of this RF-2200, it appears the Goodwill employee turned on the radio and tuned the FM band which worked fine.
If you're willing to take the risk, though, you can often snag great deals on ShopGoodwill.