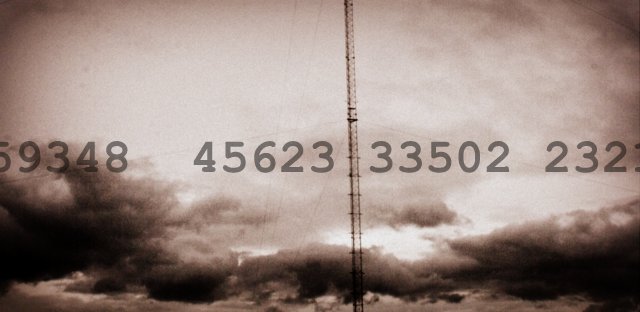 Many thanks to a number of SWLing Post contributors who've shared this particular item from The National Interest:
North Korea Broadcasts Really Strange Messages As New Nuclear Weapons Test Looms

Pyongyang is reportedly broadcasting encrypted messages reminiscent of those used to contact spies during the Cold War.

[…]As North Korea prepares to mark a key anniversary — the birthday of North Korean founder Kim Il-sung — a U.S. Navy carrier strike group led by the USS Carl Vinson is on its way to Korea.

[…]Radio Pyongyang began broadcasting peculiar messages at 1:15 a.m. (local time). The messages included numbers and pages, such as No. 69 on page 823, No. 92 on page 467, and No. 100 on page 957."I'm giving review works in elementary information technology lessons of the remote education university for No. 27 expedition agents," the broadcaster explained before repeating her message.

The messages are broadcast over shortwave radio.

Yonhap News Agency reports the numbers are different from past announcements. Since June of last year, Pyongyang has broadcast its messages 32 times.

Continue reading the full article on The National Interest website…
Update: Since I haven't gotten any direct listener reports regarding this numbers station's reactivation, I've added a question mark in the title. Please comment if you've logged this station (and we'd all love a recording!).