SWLing Post readers know I'm a certified pack geek. Well, I just received an email from one of my favorite tactical backpack and gear suppliers: Spec.-Ops. Brand. They're having an unheard of 70% off sale on some of their overstocked tactical packs.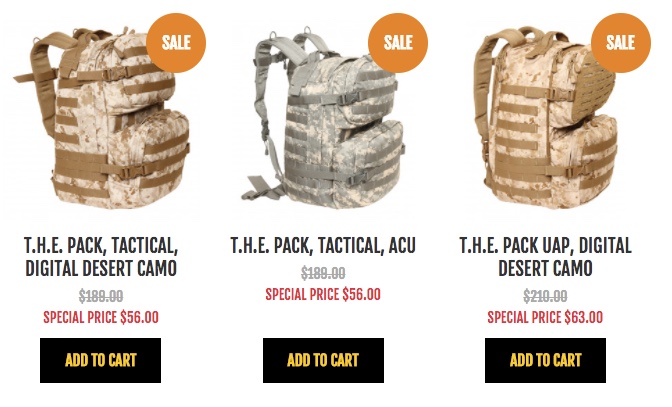 I've mentioned Spec.-Ops. in a number of previous posts as I own a lot of their gear including the T.H.E. Pack, Pack Rat, Triple S, DPO, Op Order Pouch, and All Purpose Bag.
If you're into camping, preparedness, or just like backpacks, I highly recommend Spec.-Ops. gear. Everything is made in Texas and carries a lifetime warranty. When I bought my ($189) T.H.E. Pack Tactical, ACU on sale I got a great deal at $110–now they have this same pack for $56!! Yep–I'm likely going to buy another at this price.
Click here to view the tactical pack sale on the Spec.-Ops. Brand website.