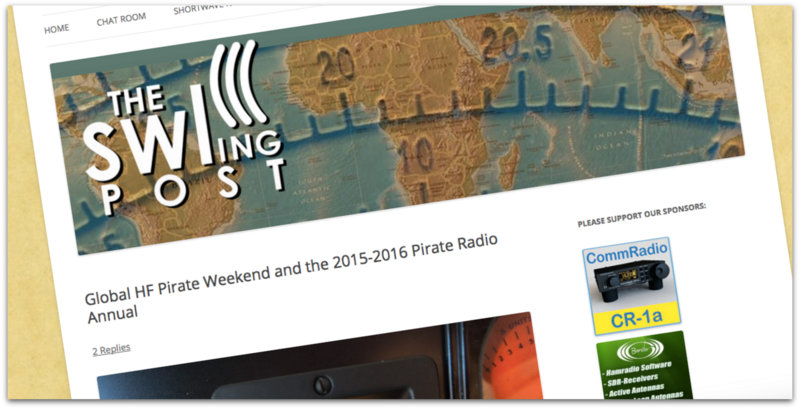 In reply to our previous post regarding email delivery of the SWLing Post, contributor Dan Robinson draws our attention to this excellent article about using RSS feeds to keep track of news:
As this recent article [at Gizmodo] points out, since the demise of Google Reader, things have become a bit more complicated when it comes to RSS readers. Some are free, others not. Some have many features, others are bare bones.

During my career in the news business for Voice of America, Google Reader became a key tool I used to track breaking news. In fact, I was frequently able to be ahead of Twitter by using the numerous RSS links I maintained.

When Reader went away, Feedly sprang up to take its place and I was lucky to obtain a lifetime subscription of the Pro level of Feedly, which I highly recommend.

But there are other options obviously. RSS capability is built in to a number of major browsers.

When it comes to keeping track of Shortwave news, RSS feeds are extremely useful. I have dozens of RSS links in my Feedly account, including SWLing Post and the feeds of major stations such as BBC and others.

And of course, Feedly and others are usable with mobile phones which enables us to keep track of things on the go.

The most challenging aspect of using RSS is keeping track of which feeds go dark, at any point. This is the case for several shortwave-related RSS feeds and it does take some time to make sure your feed list is up-to-date.
The article Dan refers to makes the case very clear for RSS feeds: you are the news curator and the one in control of the news stream. They note:
"[W]hen you follow the news via social media, you're relying on other people bringing you the news, unless you're following individual news stories. RSS is like getting your newspaper of choice delivered to the front door rather than relying on heading down to the local bar to listen in on what everyone's shouting about.

With only one page to visit rather than dozens to catch up on, you can spend less time aimlessly drifting around and more time catching up on the posts that matter.

[…]News is the primary driver behind RSS and most of your feeds are going to be populated with dozens of new articles a day, but the technology also proves its worth for keeping track of other stuff you'd typically miss on social media. Maybe that might be new wallpapers on your favorite art site, or an obscure blog you don't want to miss a post from."
Click here to read the full article at Gizmodo.
An "obscure blog you don't want to miss a post from"–? Hey, that's us!
If you have an RSS reader and would like to subscribe to the SWLing Post, simply point your reader to our RSS feed url: https://swling.com/blog/feed
As always, thanks for sharing your expertise, Dan!