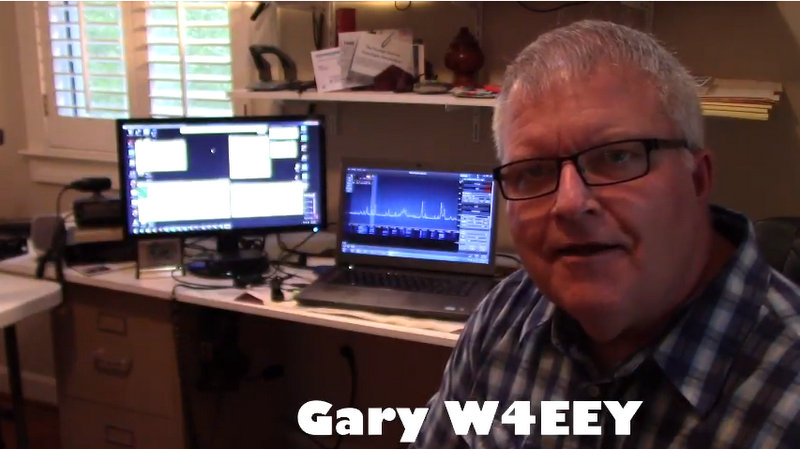 Many thanks to SWLing Post contributor, Gary Wise (W4EEY), who shares the following:
As you might know, Dave Ivey, KE4EA, and I have been teaching Ham Radio classes in Greer, South Carolina (under the sponsorship of the Greer Amateur Radio Club – and Greer Parks and Recreation). We are completing Technician and General classes later this month.

What might be of interest to your readers, if they have ever thought about getting their own Ham Radio license, is that we have recorded the classes, and posted them online at my YouTube channel. Anyone can view the videos and prepare for the amateur radio exams at home. License Tests are given by a variety of Volunteer Examineers all over the United States.

A link to the channel is here. (The channel name is my callsign, W4EEY.)

We use the ARRL License Manuals as a basis for the class. Links to the books are here:

Technician http://www.arrl.org/shop/ARRL-Ham-Radio-License-Manual-Spiral-Bound/

General http://www.arrl.org/shop/ARRL-General-Class-License-Manual-Spiral-Bound/

Extra http://www.arrl.org/shop/ARRL-Extra-Class-License-Manual-Spiral-Bound/

This was all new to us this year and the first videos are pretty basic. But we've made improvements along the way, and hope to continue with the effort. We will have Technician and Amateur Extra classes starting in January and will continue to record and edit the videos for each new class session.

Ham Radio is the best hobby in the world! Dave and I enjoy teaching the classes and helping others into this great hobby.

Vy 73,

Gary W4EEY
Thank you so much for sharing this, Gary!
Readers, what Gary didn't mention is that I've checked out his ham radio classes in person–he invited Vlado (N3CZ) and I to do a presentation on my favorite topic: field portable radio! The class was packed with students and all of them were enthusiastic. Gary and Dave have really put their labor of love into a proper class, with peer support and interactive hands-on demonstrations. I was amazed with the diverse group of students in his Technician class last year.
Again, thanks for sharing, Gary and keep up the good work!
Check out their ham radio class videos on Gary's YouTube channel.