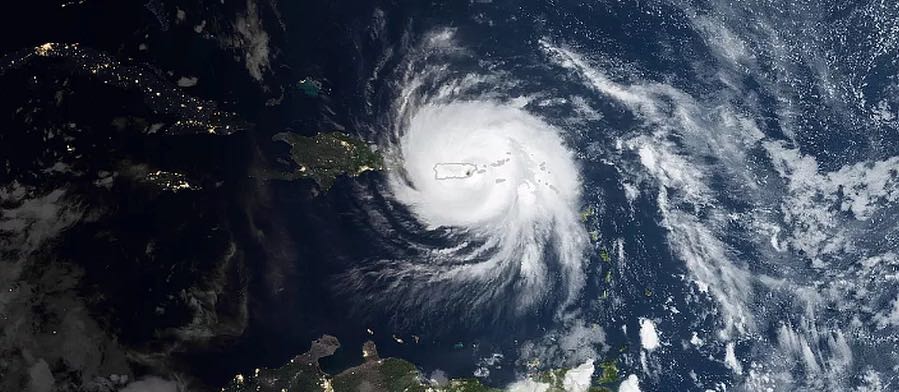 (Source: NAB Blog via Richard Langley)
https://youtu.be/NtOpsVDnJzM

I recently had the opportunity of a lifetime. I was asked by my employer – the National Association of Broadcasters – to travel to Puerto Rico to help distribute 10,000 battery-operated radios to people in hurricane-ravaged island and the Virgin Islands.

The idea for the radio hand-out stemmed from a meeting where President and CEO Gordon Smith asked: "What can NAB and our industry do to help?" NAB swung into action, purchasing, shipping and delivering the radios in just 18 days.

I had seen pictures of the devastation in Puerto Rico, but nothing compares to seeing it in person. Most of Puerto Rico remained without power and drinkable water during our visit. Even in the Capitol of San Juan, power came almost exclusively from generators that had to be refilled with fuel or diesel daily by hand, sometimes every four hours. Police directed traffic at intersections.

People wait from six to 14 hours over three days to get tarps to cover the roofs of their houses. It's common for people to wait in line for three hours to enter grocery stores, where bottled water is sold in rationed quantities. We saw 100-year-old trees uprooted, bringing concrete sidewalks with them and toppling power lines. We saw people living in cars or in tents on the beach. Recovery in areas away from the coast, where mountains and rain forests dominate the landscape, is occurring at a snail's pace.

[…]People in 25 Puerto Rican municipalities, plus the U.S. Virgin Islands, received radios from our shipment of 10,000 devices. Donations from NAB, the National Alliance of State Broadcasters Associations (NASBA) and multiple U.S. radio companies covered the cost of this project.[…]
Click here to read the full article at the NAB blog.
Many thank, Richard, for the tip! I'm most impressed with how quickly the NAB were able to source those radios and hand-deliver them to those in need.
At Ears To Our World, we're in the process of doing something similar, though on a much smaller scale. We're partnering with a Puerto Rico amateur radio club to deliver a number of self-powered radios and flashlights to those in need. If the distribution goes well, and there is still a need moving forward, we will increase the number we distribute.
By many accounts, it could still be weeks or months before electricity is fully restored to the island.
Great job, NAB!