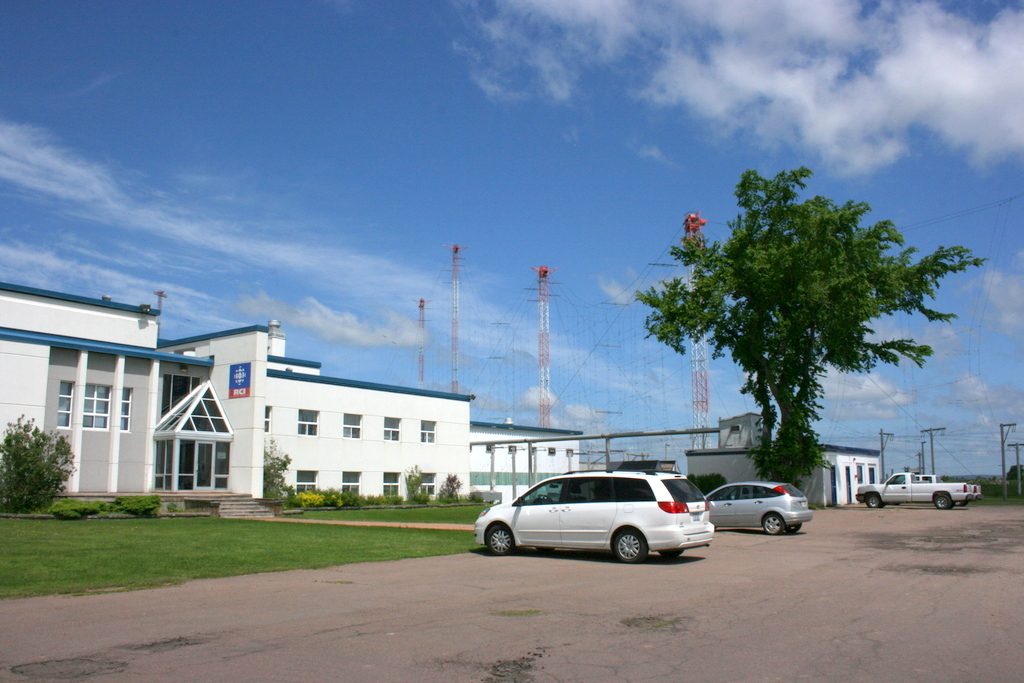 Many thanks to Amanda Dawn Christie who contacted me this morning regarding a message she received from Marc Goldstein, who is seeking a home for a beautiful piece of international broadcasting history. Marc writes:
We have been dismantling equipment at Radio Canada in Sackville, New Brunswick since July of last year. Most of the contents have been removed.

The original 1940 RCA 50 KW transmitter is still intact. First Nation's–the current owner of the site–is looking for a home for this piece of history. […] I am hoping you may know someone, or an organization who may help preserve the radio. First Nations has requested $5,000 Canadian for the radio, and will remove and ready it for shipping at their expense.
Thanks for passing this information along, Amanda!
I actually snapped photos of this very transmitter when I visited the Sackville site in 2012–a few months before the site shut down. It's an elegant piece:
I have no idea if this RCA transmitter is serviceable, but I did contact WBCQ with details just in case (if you recall, they're in need of a 50 kW transmitter).
If you're interested in purchasing this transmitter, contact me and I'll put you in touch with Marc Goldstein.