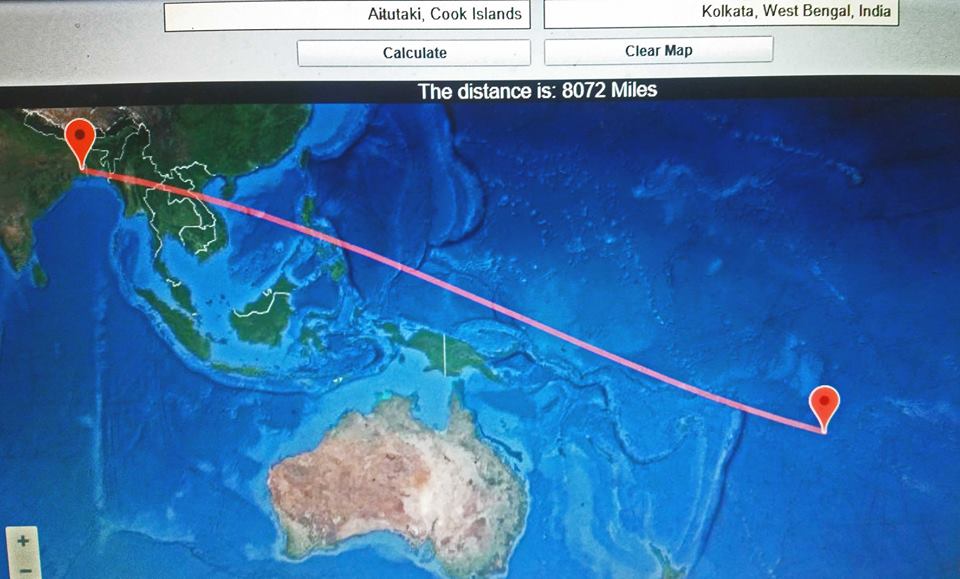 Many thanks to SWLing Post contributor, Gary DeBock, who shares the following note about his recent Cook Island DXpedition:
The farthest DX received during the Cook Island DXpedition (on Aitutaki island) was 657-All India Radio in Kolkata, India, at 8,072 miles (12,991 km). Recorded by accident during a sunrise check of the Korean big guns at 1641 on April 12, reception of this longest-distance station went unnoticed until file review after return to the States.

The female speaker (in the Bengali language) is the third station in the recording, after the female vocal music from Pyongyang BS and the Irish-accented male preacher from NZ's Star network. Her speech peaks around 40 to 50 seconds into the recording.

The isolation of the Star network at the 55 second point was done by the Ultralight's loopstick, not by the propagation. Thanks to Alokesh Gupta for the language and station identification!
Wow! A mediumwave DX catch of 8,072 miles using a compact (heavily souped-up!) CC Skywave SSB? Simply amazing, Gary!
Your enthusiasm and passion for Ultralight DX is simply infectious!