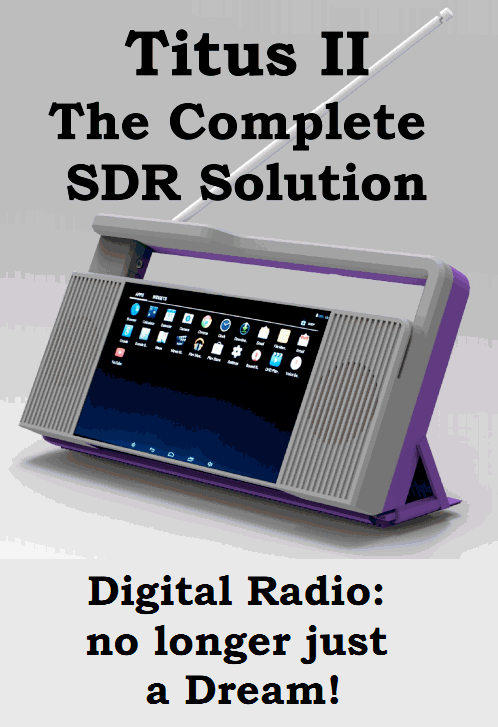 A number of SWLing Post readers have been asking about the status of the Titus II portable DRM/SDR radio. I've been checking the project website, but had not seen an update in a long time, so I contacted the company. Mike, with PantronX, kindly replied with the following update:
As you might be aware, we have joined up with Fraunhofer to include their MMPlayer app standard on Titus–what a difference a professional decoder, for both analog, DRM(+), and DAB(+), makes! MMPlayer is full featured even including reliable one way file downloads with DRM.

We are attempting also to license HD to include on the app for North America, making a truly worldwide receiver. Some deficiencies in our version of Android have caused issues as well as MMPlayer. All of which have caused delays leading to some serious business decisions – as you can imagine. You are correct that broadcasters have made large orders that will be fulfilled first. There are units in the field testing and such and continuing resolution of the software issues.

One of the issues that folks seem to have a hard time understanding is that we can not just build a few hundred or even thousands of units. Our minimum run is 10,000pcs! To do that everything has to be 100% – including the software. We simply will not ship units that are not 100%. Titus works, MMPlayer works – its that last 5% that takes the most time to resolve. These facts preclude any incremental production attempts. All that being said, we are very hopeful that the first production run is ready by last quarter of this year.
Thank you for the update, Mike!