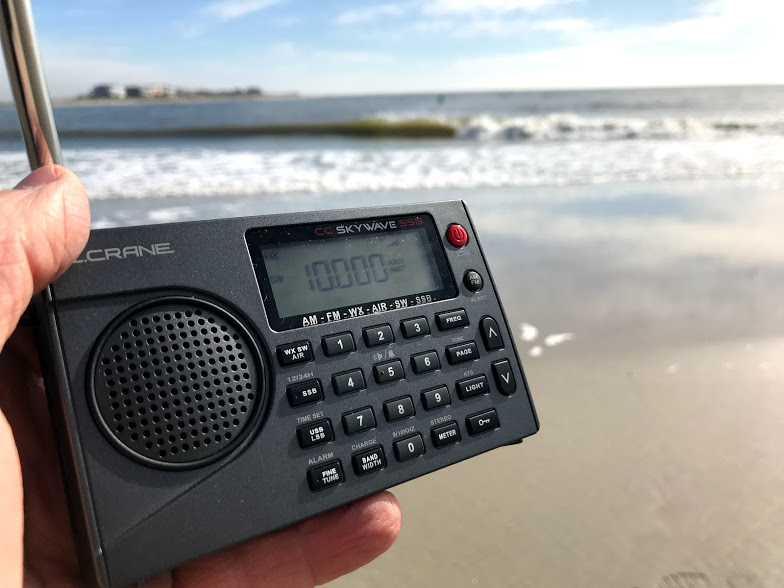 Many thanks to SWLing Post contributor, 13dka, who left the following comment on my post about coastal SWLing:
Nice weather and pics! Hmmm… it wasn't so obvious to me before but it looks like the Skywave SSB is even smaller than the D-808. Now I'm jealous! ?

I find it pretty amazing is that just a few wavelengths away from the water, the signals seem to be tapering off a bit already, so standing IN the water and holding a portable is certainly getting the absolute best out of the radio. When I moved here (to the coast) I took a portable with a relatively stable station tuned in and drove to my beach listening post with it, then I headed back home right away. It seemed pretty obvious how the proximity to the water gradually improved the signals but of course that was a pretty unscientific test. I should repeat that with an SDR rigged up on the passenger seat and do that a few times in a row.

I'm off now to check how I can get a Skywave SSB to Europe.
It is quite amazing how large bodies of salt water enhance reception! 🙂 Although my home in the mountains has very little RFI, the ground conductivity is poor. Those who live on the coast get much better mileage from their antennas!
Regarding the size of the CC Skywave SSB and XHDATA D-808, based on my measuring tape, the D-808 is about 1.25″ wider, 0.5″ taller and perhaps 0.125″ deeper than the CC Skywave SSB. Here are a few photos: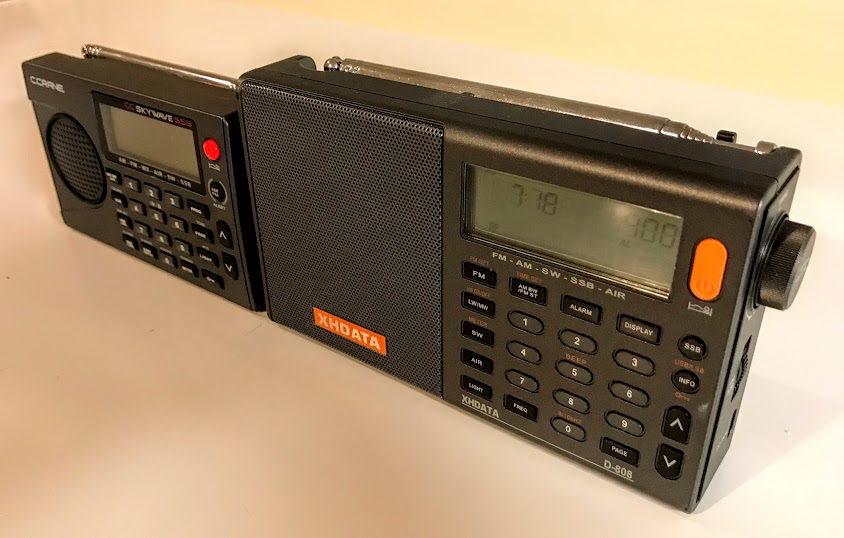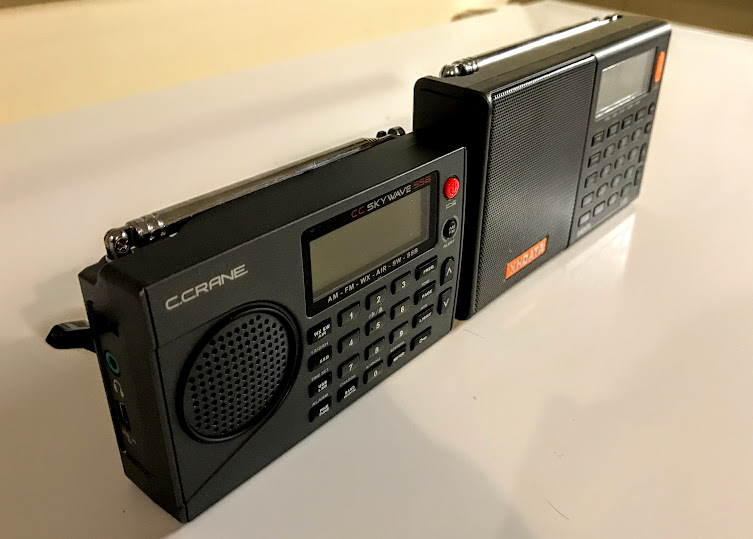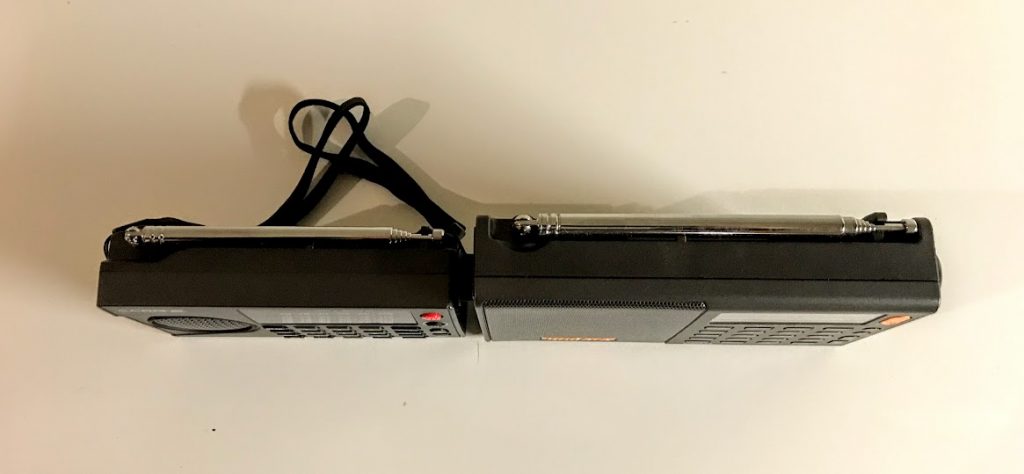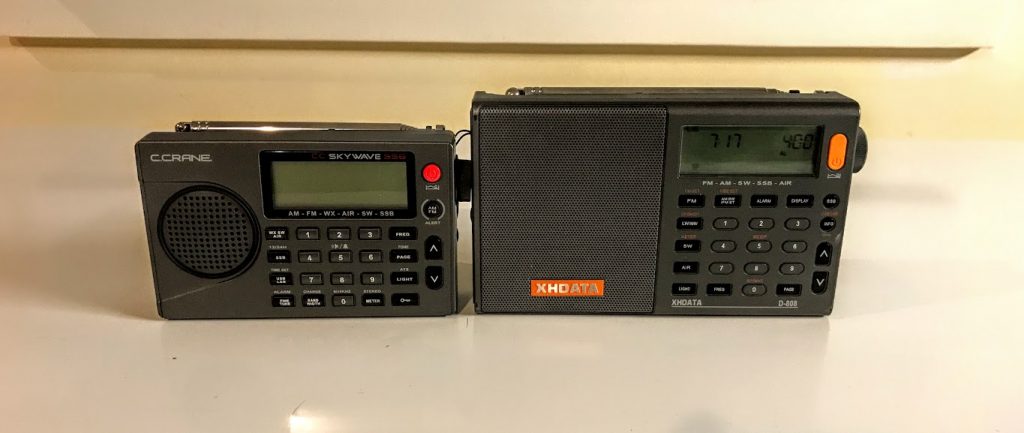 Not a massive difference in size by any means, but the Skywave SSB is smaller in every dimension. Since I typically do one-bag travel, I always choose the smaller radio. Of course, the D-808 is more affordable than the Skywave SSB and is easier to purchase outside the US.
I don't know of a C. Crane distributor in Europe.  Perhaps Post readers might comment with suggestions?