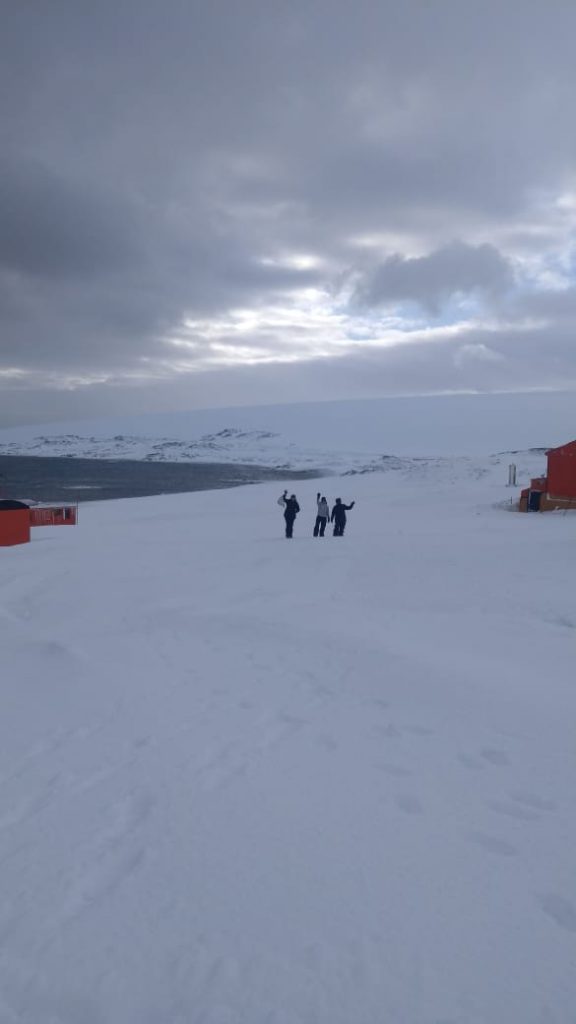 Many thanks to SWLing Post contributor, Adrian Korol, who shares the photo above and video below of the LRA36 crew heading to the broadcast building on the Argentine Antarctic Research Station this morning.
Adrian has also provided the following broadcast schedule (in Spanish) for the anniversary program: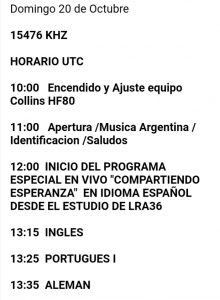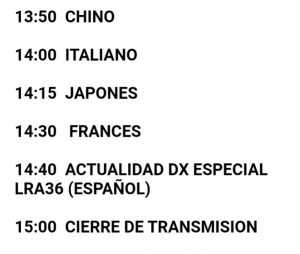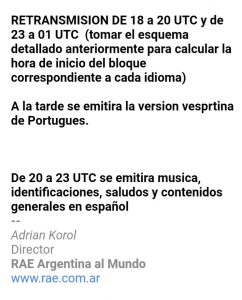 This frequency has not yet opened to eastern North America, but I will be listening today, all day. I have noted that there are few KiwiSDR stations in South America available at the moment. No doubt, listeners are taking up the available seats in hopes of hearing the anniversary broadcast.
I suspect this may be one of the largest audiences LRA36 has broadcast to over its 40 years on the air!
Post Readers: If you manage to capture a good recording of the broadcast, I'd love to post it on the Shortwave Radio Audio Archive.