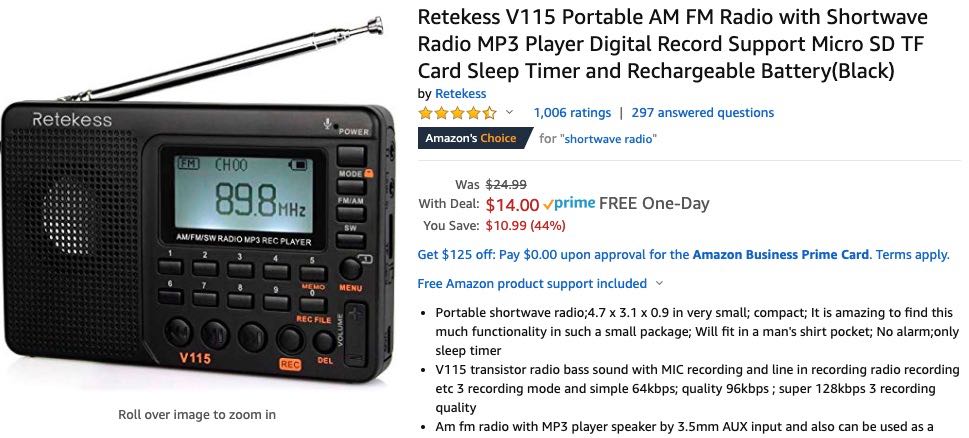 After looking at the Eton Elite Mini sale Christian shared, I discovered that the Retekess V115 is currently $14.00 shipped on Amazon "for a limited time."
Click here to read our previous reviews of this radio. The V-115 makes for a great portable broadcast receiver/recorder and has very pleasant audio–certainly a benchmark performer in the sub $25 category. It's a great little backup radio to keep in the car glove compartment or go-bag. This is the lowest prices for the V-115 I've ever seen. This receiver typically floats around the $23-25 range.
Click here to view on Amazon.com (affiliate link supports the SWLing Post).
Check out all of our holiday sales tips by bookmarking the tag  Black Friday Radios 2019. 
Do you have a deal tip?  Please share them via email, or simply leave a comment!