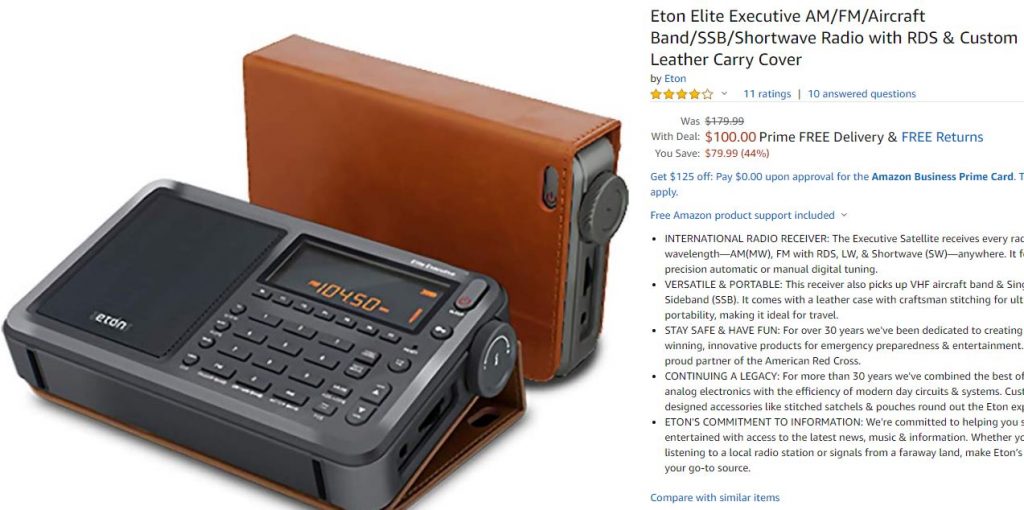 Many thanks to SWLing Post contributor, Christian, who writes with another Eton deal:
Hi Thomas. Just a heads up that Amazon has an Elite Executive for $100 shipped and free returns. This is a new radio and $79 lower than it's being sold for on Eton's website.

I'm grabbing one of these (grabbed!) because I am guessing this might be an introductory price since this is such a new radio.
Click here to view on Amazon.com (affiliate link supports the SWLing Post at no cost to you).
Wow!  That is an excellent price.  Thank you for keeping us in mind when you find these deals, Christian!  Perhaps you'll consider sending us your review of this latest receiver from Eton?