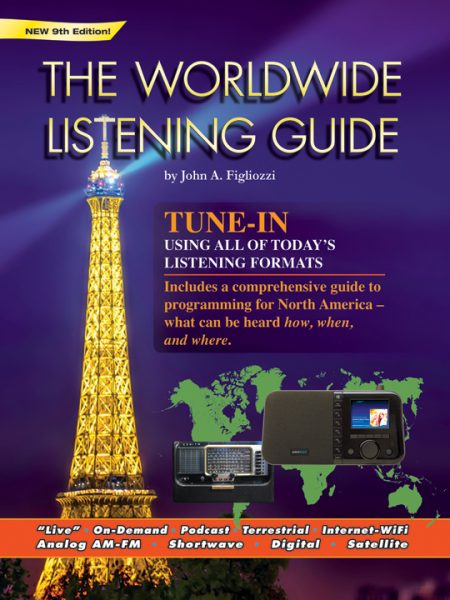 Many thanks to SWLing Post contributor, Dan (KB0RTQ), who writes:
Hi Thomas!
Apologies if you have covered this and I missed it – the 9th edition of John Figliozzi's Worldwide Listening guide is available on Amazon (apparently, it has been since 11/15/19).
Click here to view on Amazon (affiliate link supports the SWLing Post).
Just thought I'd pass it along.
Thank you very much for passing this along, Dan! I see that Universal Radio also has the new guide in their inventory (click here to check it out).
The publisher is sending me a review copy of the ninth edition, so I'll be posting my overview soon!