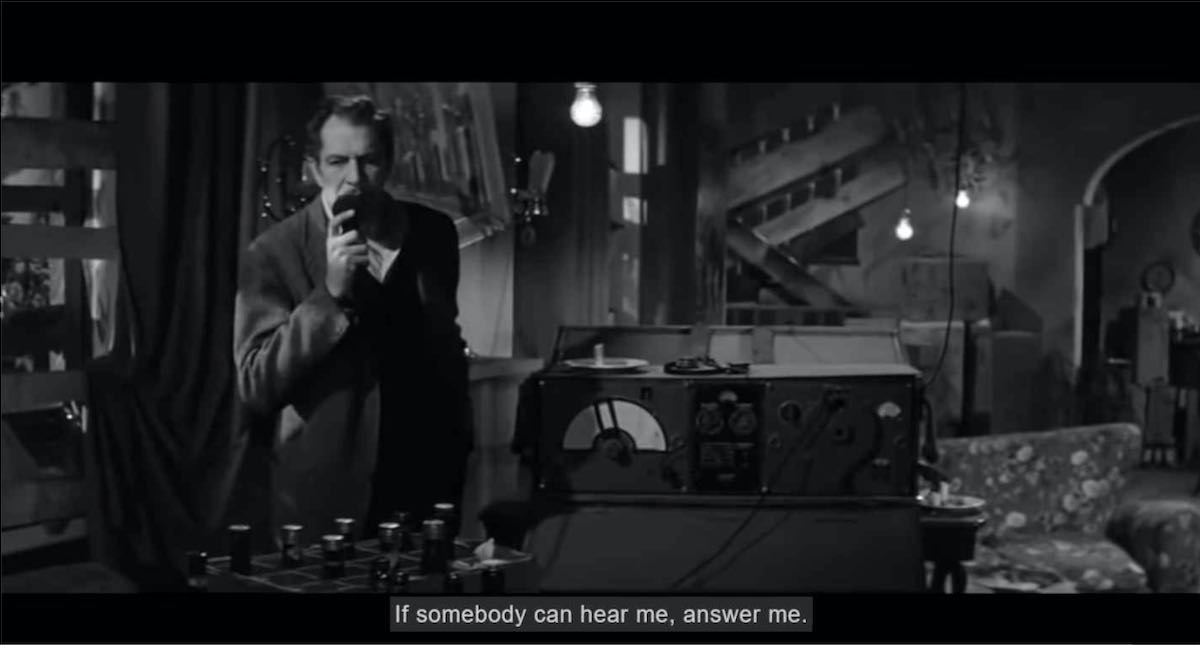 Many thanks to SWLing Post contributor, Andrew, who correctly identified the radio Ed spotted in The Last Man On Earth as the Allocchio Bacchini RF4D. Andrew shared the following notes and links:
That radio is an Allocchio Bacchini RF4D (see photo below from this site):
Here's a snippet from an Italian movie showing the same rig:
Another pic and notes can be seen scrolling down this page:

Year : 1940
TX Frequency Range : 1,270 – 4,300 kHz in 3 bands
RX Frequency range : 220 – 4,400 kHz in 5 bands
Facilities : CW and RT
Receiver Circuit (Valves) : Superhet. 7 tubes type 6RV (same as RF 4)
Transmitter Circuit (Valves): MO(P C05), PA (2x P CO5) Mod.(3x 6RV)
RF Output : 25 W
Aerial : Dipole
Power supply : 12 V storage batteries. Mains for battery charger.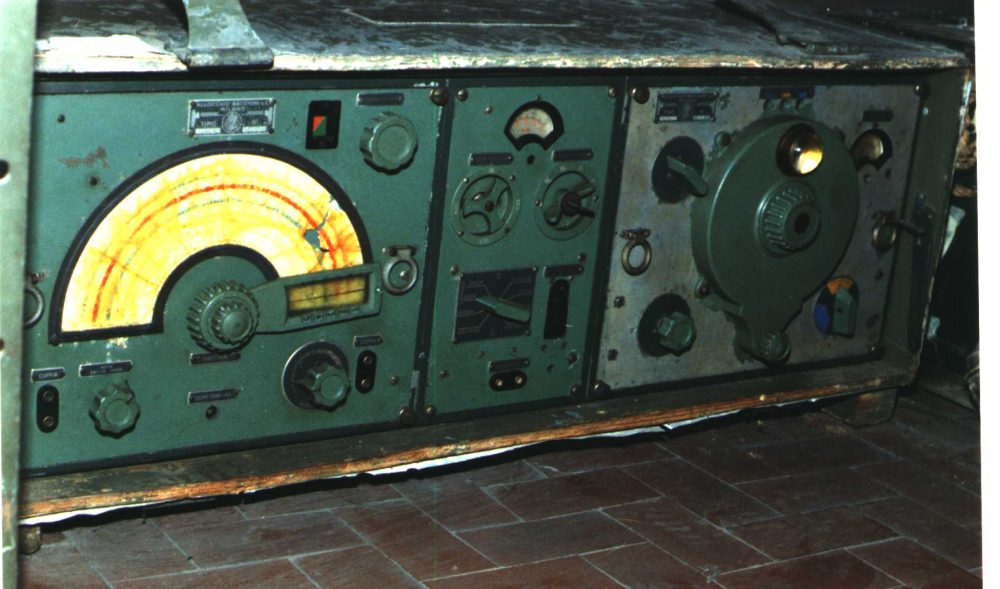 And here you'll find the shack of an Italian ham which shows an RF4D:
Further info and schematics can be found here.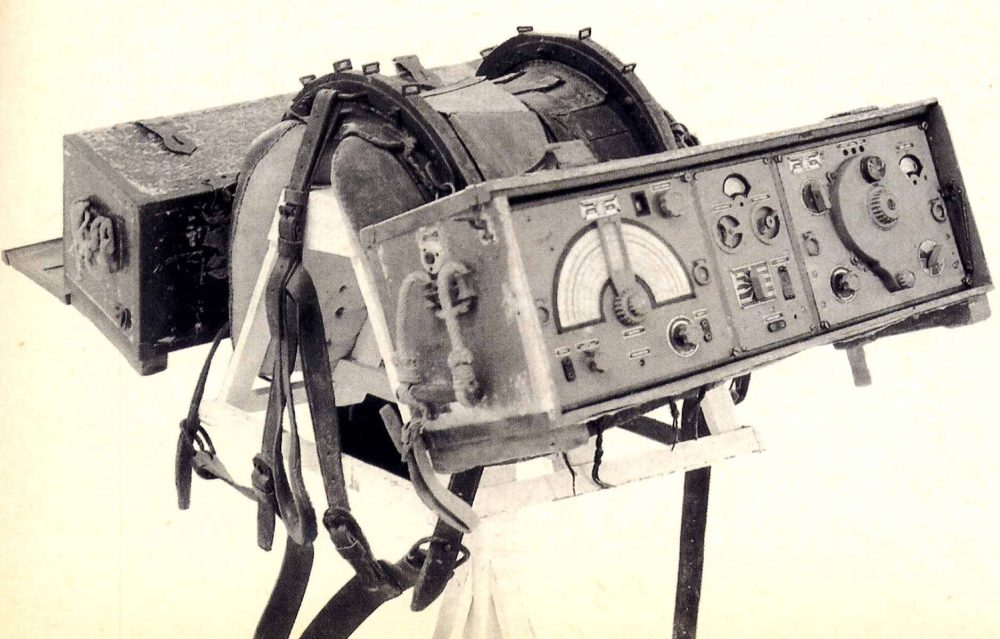 Wow! Thank you so much, Andrew! I would love someday to operate an original RF4D.  What a fascinating WWII era radio. Thank you again for all of the details!
Post readers: I'm very curious if anyone here owns or has owned an RF4D.  Please comment!