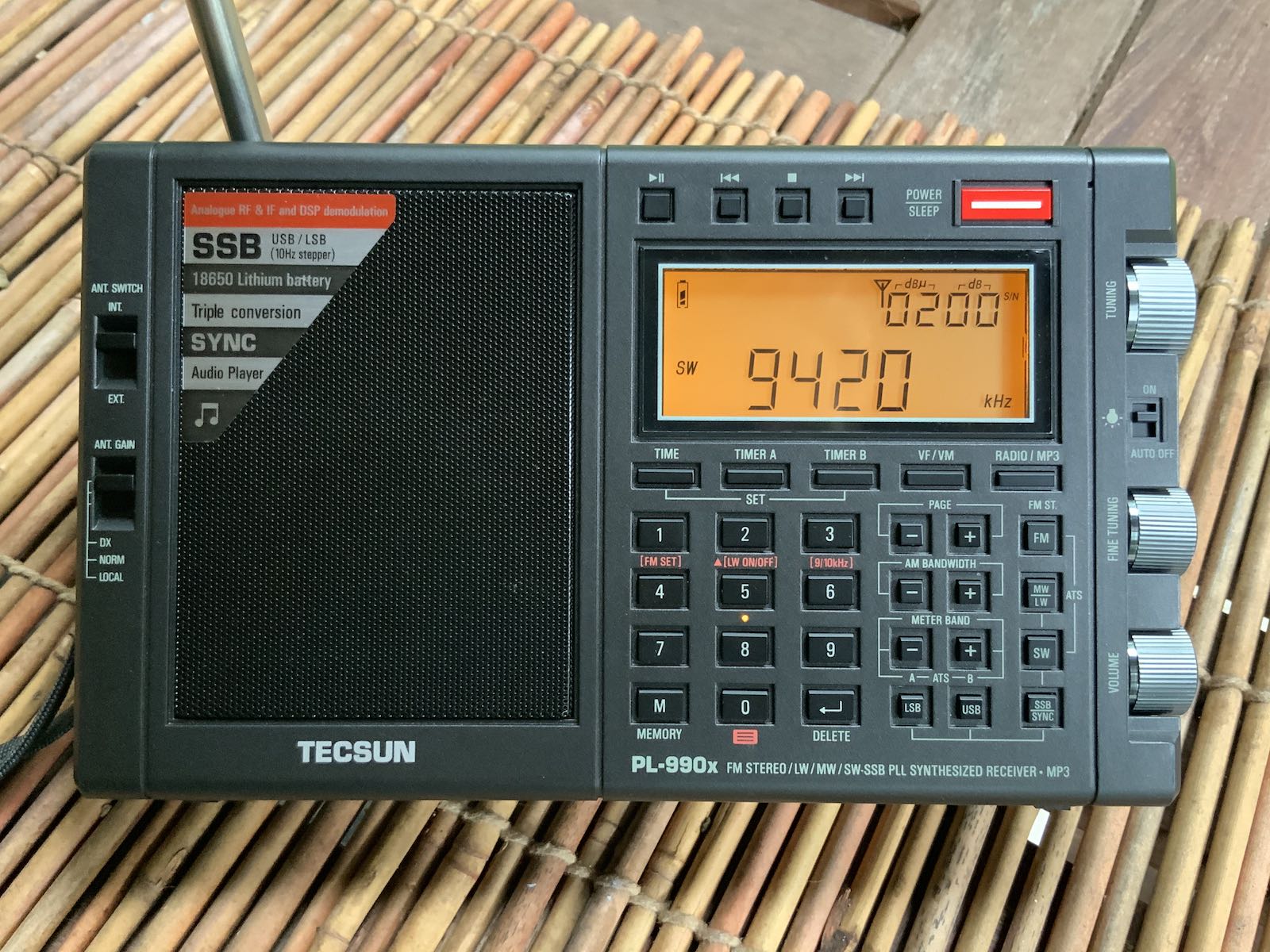 This week, I received a pre-production unit of the Tecsun PL-990x.
You might have noticed the "x" in the model number which is used to specify the particular model that will be exported and distributed by Anon-Co.
It's my understanding that the PL-990x is essentially the same as the PL-990 when the MW tuning steps are set to 10 kHz. When set to 9 kHz steps, however, it differs. I was sent the following chart showing the differences between the models:
PL-990x photos
Click to enlarge the following photos:
The side ports have small, protective inserts installed. They're tiny and not attached in any way to the chassis so could be easily lost.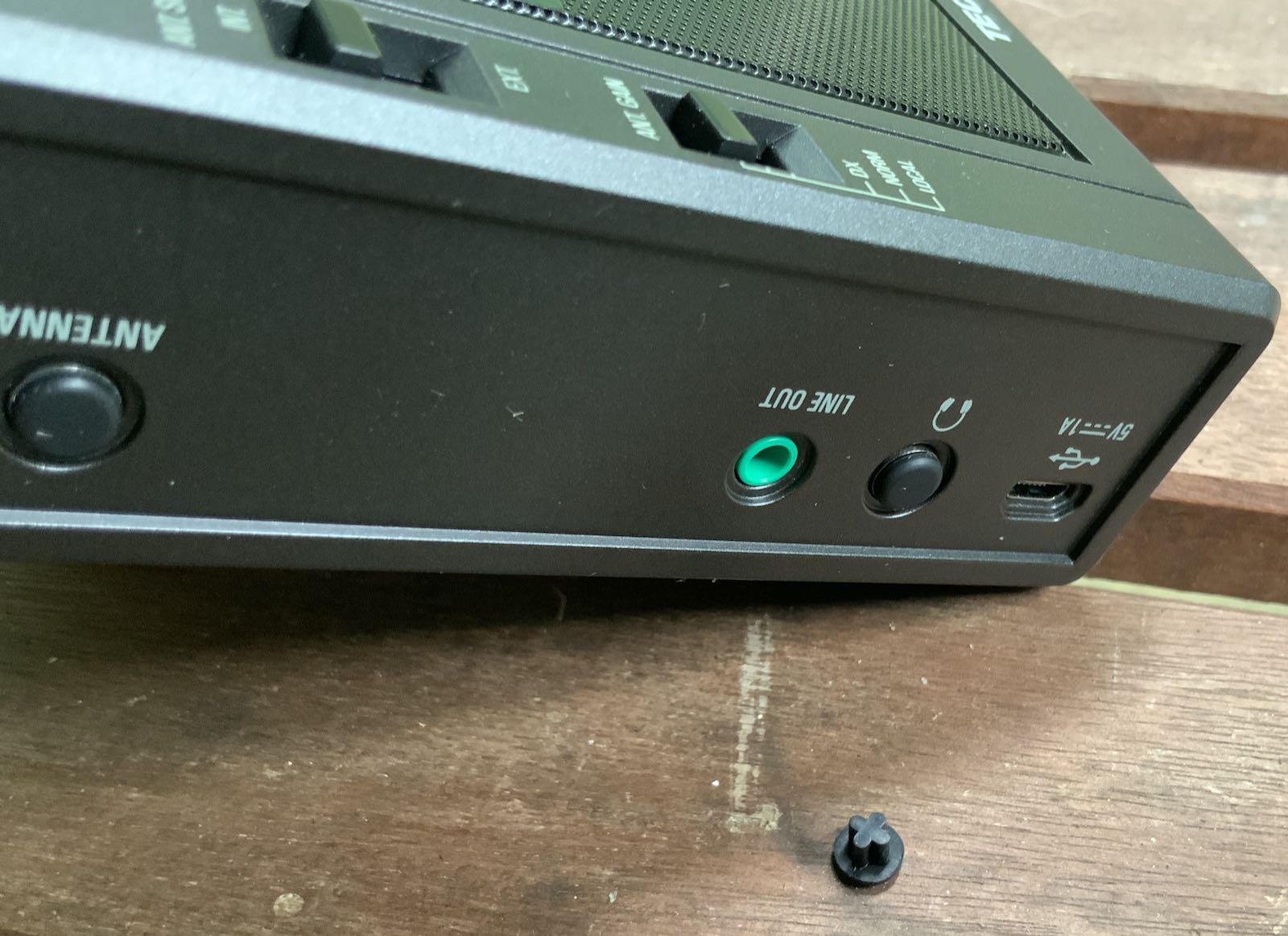 They can be a bit finicky to put back in as well. I'm sure I'll simply remove the one from the headphones port permanently and leave the others in.
It's a nice option to keep unused ports free of dust and dirt.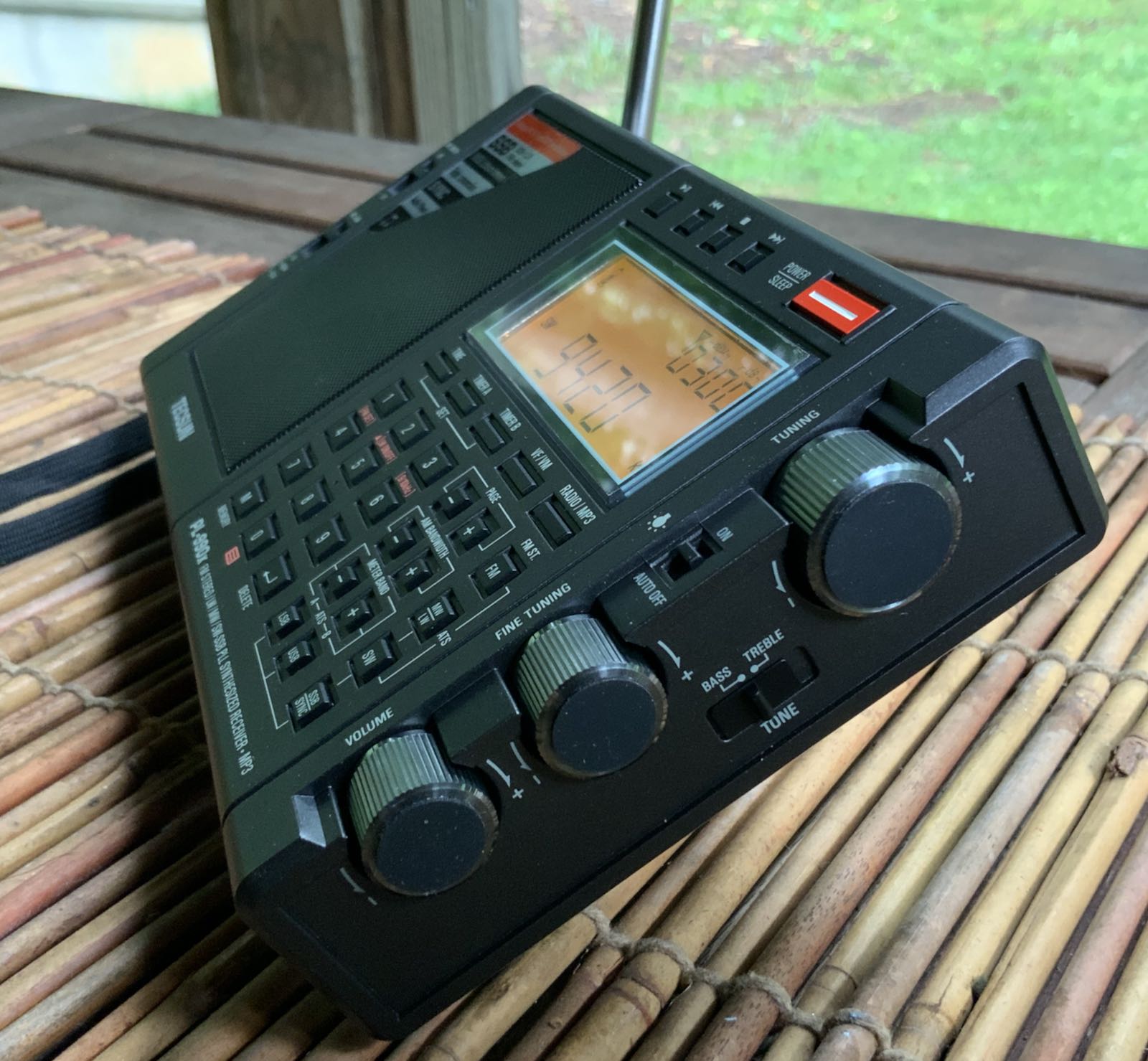 The radio comes with rubber pads installed on the tuning, fine-tuning and volume knobs. This does add a little extra grip while rotating the knobs, but I don't personally think they're necessary. Fortunately, they're very easy to remove if you don't like them.
Another thing I love about the PL-990 are the dedicated mechanical switches on the front of the radio for functions like antenna switching, gain/attenuation, and back lighting:
The keypad layout is very logical and in keeping with previous Tecsun models.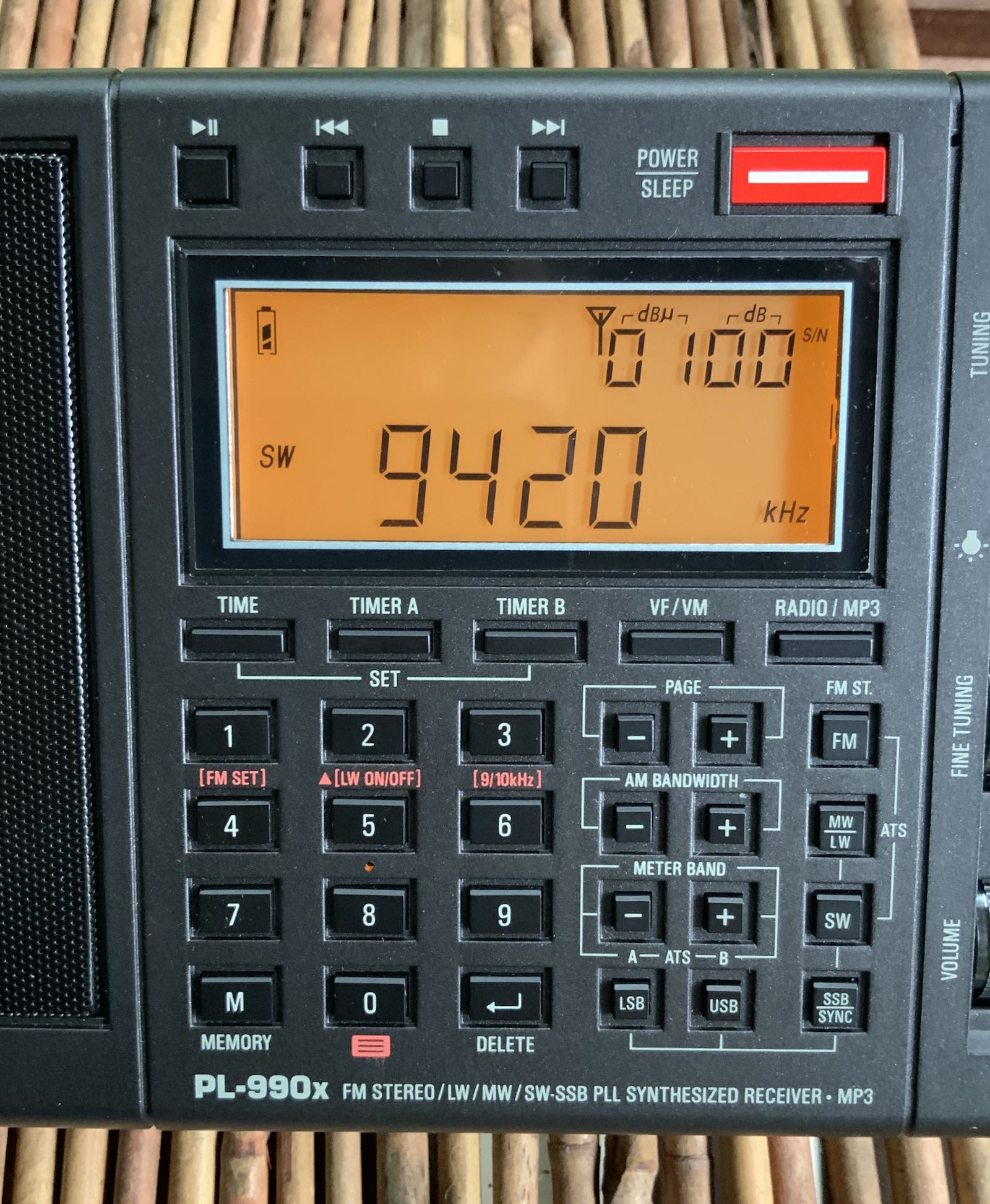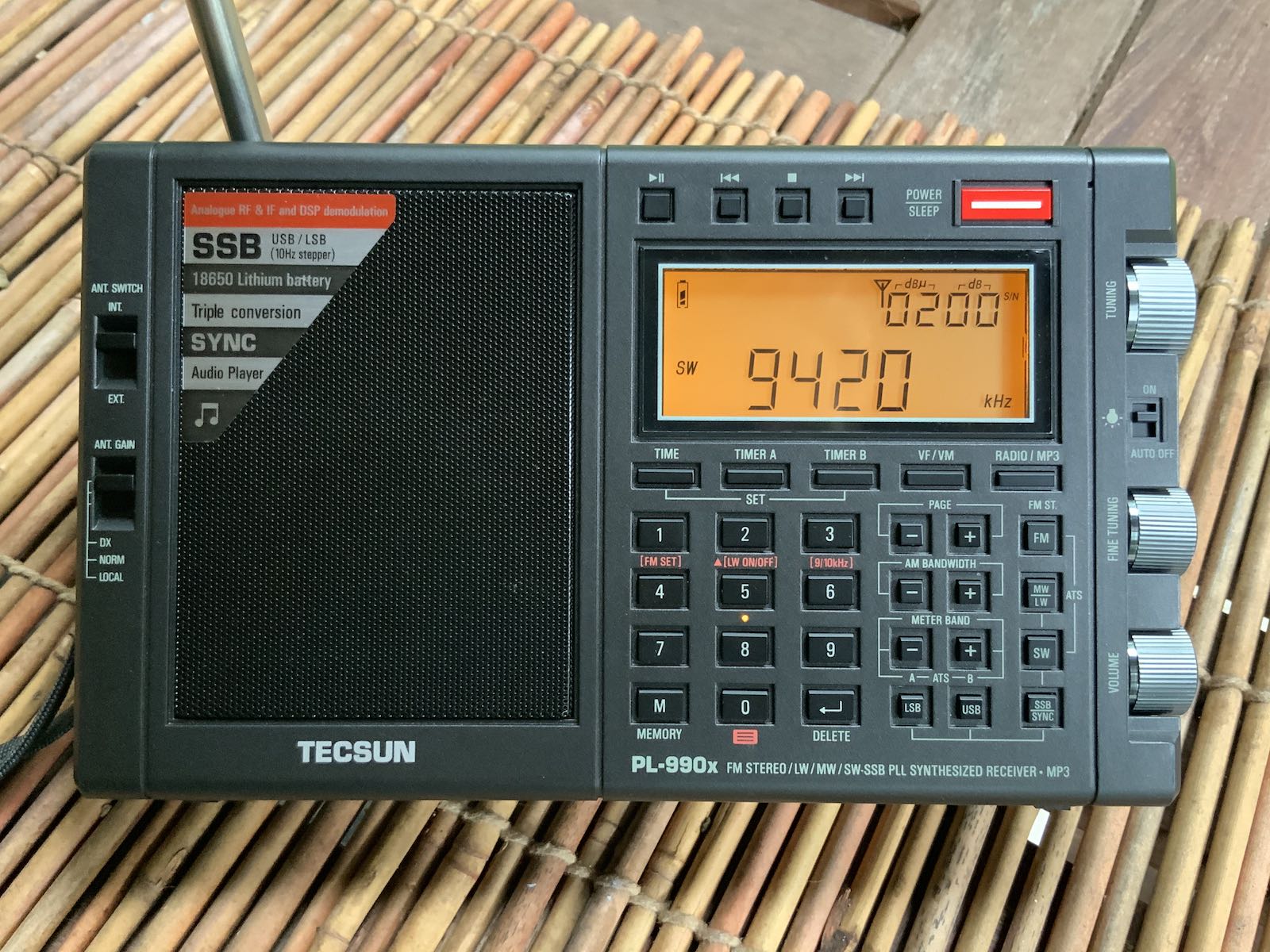 I'll soon be putting the PL-990 through the paces! So far, I'm very impressed with the build quality and built-in speaker audio. I've yet to properly evaluate performance.
Funny: I've been so eager to check out both the PL-990 and the lab599 TX-500. Both have been held months up due to the Covid-19 pandemic. This week, on the same day, I received them both. For a radio geek like me, it's almost overwhelming.
Stay tuned–there's much more to come!
(Also, check out George's recent PL-990 review!)
---
Do you enjoy the SWLing Post?
Please consider supporting us via Patreon or our Coffee Fund!
Your support makes articles like this one possible. Thank you!