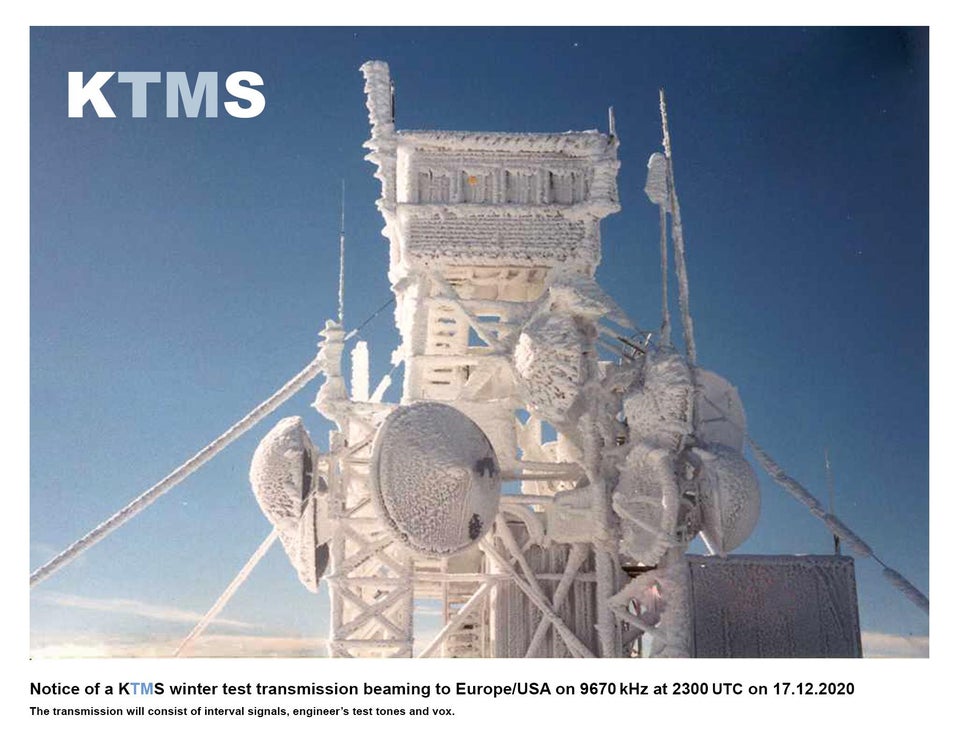 If you missed the KMTS (or is that KTMS?) test broadcast on the 17th of December 2020, you're in luck. I've just discovered a studio recording of the entire broadcast on Soundcloud, via a Post reader tip.
I've embedded a Soundcloud audio player below, but you can also listen via Soundcloud:
I'll admit that this broadcast had a lot of listeners scratching their heads–a bit of a mystery. Reminded me, to some degree, of the Boards Of Canada pirate radio broadcasts some years ago, and the mystery surrounding a BoC album release. Also reminded me on one of my all-time favorite pirate radio stations: Radio Strange Outpost. But, of course, this wasn't a pirate station.
I know this: I absolutely LOVE the KMTS test broadcast! What fun! Kudos to the producer (or producers)! I'll add this to the Shortwave Radio Audio Archive. If anyone was able to make a full off-air recording of the broadcast, please contact me and I'll add that along with the studio recording.