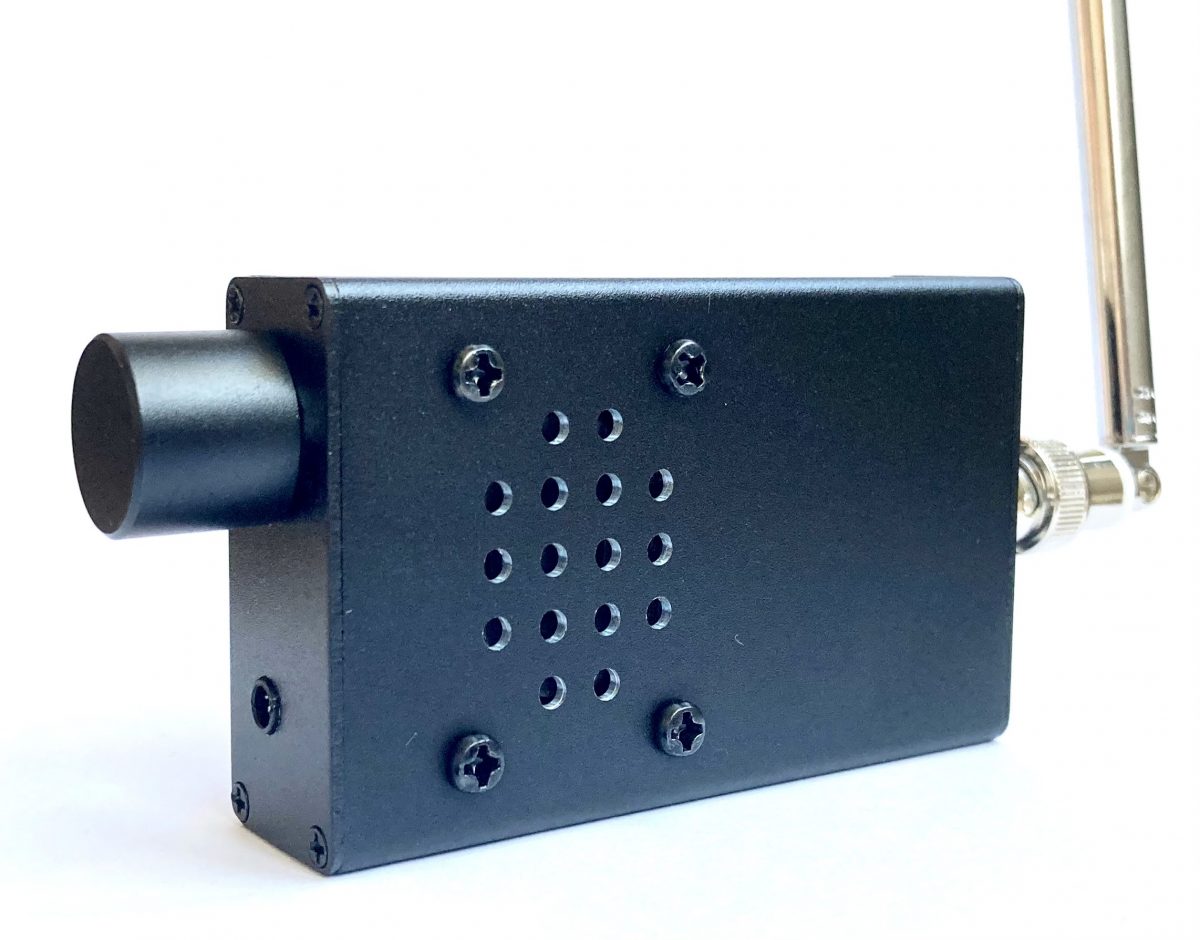 Many thanks to  Alex (EU1ME)–developer and manufacturer of the Belka DX  and Belka DSP shortwave receivers–who shares information about a new version of the Belka-DX:
[Based on customer feedback, we've] added a built-in speaker to the Belka DX version. It's an option that I believe also can be useful when listening this radio (broadcasts for example).

The dimensions of the receiver remain the same. See photos attached.
Battery capacity is reduced from 2200 to 1250 mAh. Still, the built-in LI-Ion battery [will power] it for about 12 hours.

As far as battery and speaker are connected to the device with sockets, it is quite easy to change batteries and back covers with or without speaker depending on situation.

When back cover with speaker is installed one may still listen to the device with headphones (speaker will be muted).
Many thanks, Alex, for sharing this announcement. While I do most of my DXing with headphones, I love the idea of a speaker option for the Belka-DX especially for casual broadcast listening. The speaker appears to be an option you can purchase separately, or you can purchase the Belka-DX with the speaker option installed. I look forward to checking this out!
Click here to check out the speaker option for the Belka-DX on Alex's website..