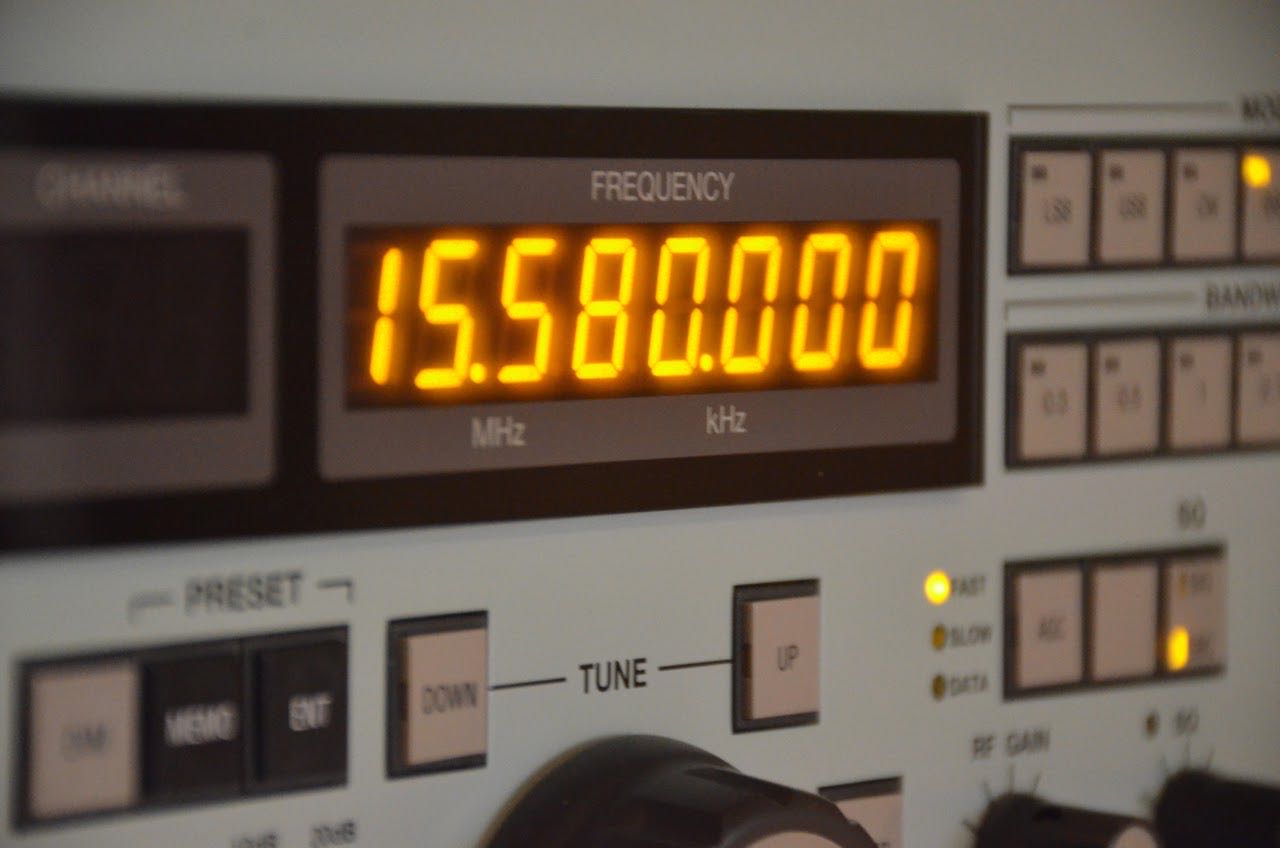 Radio Waves:  Stories Making Waves in the World of Radio
Because I keep my ear to the waves, as well as receive many tips from others who do the same, I find myself privy to radio-related stories that might interest SWLing Post readers.  To that end: Welcome to the SWLing Post's Radio Waves, a collection of links to interesting stories making waves in the world of radio. Enjoy!
Many thanks to SWLing Post contributors William Lee, Kris Partridge, Kim Elliott, and Jason Hauser for the following tips:
---
By Steve Faguy MONTREAL — This week, the CRTC began a two-week hearing into the renewal of CBC/Radio-Canada's licences, a process which began more than a year ago. There will be days of questioning, dozens of intervenors appearing, and discussions of everything from children's programming to the fees for CBC News Network to diversity, local news, online distribution and official minority communities. But one thing that probably won't be discussed is a service the public broadcaster is specifically required by legislation to provide, relatively few know about, but that the company has seemingly treated like a forgotten stepchild: Radio Canada… [Note this article fades into a Paywall, but William recommends reading more at Fagstein.com]
Successful DRM for FM Simulcast Demonstration in Russia

The Russian company Digiton Systems, supported by DRM Consortium members, carried out a high-power field trial of the DRM standard in the FM band using the simulcast mode.  The trial report in St Petersburg covers the trial that took place from June – December 2019. The trial continues to be on air and its main findings will be collected in a more detailed ITU report.  Read more

The Indian Public Broadcaster Updates on 2021 Plans including digitisation

On the website of the Ministry of Information and Broadcasting, Prasar Bharati (the radio and TV Indian public broadcaster) has today clarified that no AIR station is being closed anywhere in any Indian state, some "fake news" widely circulated recently in the press.

All India Radio (AIR) stressed the importance attached to localism and the news projects included in its 2021-2022 plan. In its press release of January 13th.  Prasar Bharati mentions that it is also moving ahead with its plans to introduce Digital Terrestrial Radio in India. Select AIR channels are already available through Digital DRM technology to the listeners in many cities/regions on an experimental basis. Listeners in these cities/regions can experience the power of Digital Radio through a choice of multiple radio channels available on a single radio frequency in digital mode. Specialised Digital Radio Services available on DRM transmitters include AIR News 24×7 dedicated to news and current affairs, AIR Raagam 24×7 dedicated to classical music as well as local/regional radio services and Live Sports.

AIR Announces Tender for DRM Receivers

All India Radio announced a tender for the supply of DRM receivers.  More here

DRM FOR EDUCATION DURING COVID-19 AND BEYOND

DRM offers a solution for tackling the global disruption in education at a local level. DRM not only provides audio but also multimedia services consisting of Journaline text services, slides, graphics, and images simultaneously.  In this article published by Broadcast Cable & Satellite, a much-respected Indian publication, Yogendra Pal (Hon Chair, DRM India Platform) and Ruxandra Obreja (DRM Consortium Chair), set out the benefits of DRM technology in facilitating distance learning for all.  Read more 

DRM Providing Distance Learning Without the Internet

In the Fourth Quarter Broadcast Technology publication published by the IEEE, Thimmaiah Kuppanda and Alexander Zink, Fraunhofer IIs, explain how DRM and Journline technologies rise to the challenge of providing distance learning solutions where there is no internet availability.  Read more

Article published reproduced with permission from IEEE

How DRM Contributes to UN Sustainability Goals

In the latest edition of the ETSI magazine, Lindsay Cornell (BBC & Chair of the DRM Technical Committee), sets out how DRM (the only open digital radio standard) delivers substantial energy savings and gives access to remote communities.  Read more

Dxers Diary New Programme Launched on KTWR

Arun Kumar Narasimhan from Chennai in India has been producing and presenting a new short programme called "DXERS DIARY".  From Sunday January 3rd he was on air presenting a 5-minute weekly DX programme in KTWR's DRM broadcast (13800 Khz at 10.26 UTC) every Sunday. The programme is designed to make it easy for listeners to contribute to the advancement of the DX hobby.  The programme will include listeners' logs, band scans from across the world and news and information on frequency changes by various radio stations. Listeners can send logs, bandscans and reception reports about DXERS DIARY to our email to [email protected].

Women in Broadcast Technology

The DRM Chair, Ruxandra Obreja is featured in a profile in IEEE focusing on "Women in Technology".  Read more 

DRM SW Recordings Brazil, China and India

DRM shortwave recordings to Brazil broadcast by Radio Romania, China National Radio and recording received on the road in India.
Voice of America White House reporter Patsy Widakuswara was reassigned Monday evening just hours after pressing Secretary of State Mike Pompeo on whether he regretted saying there would be a second Trump administration after President-elect Joe Biden's victory was apparent.

Pompeo had appeared at the U.S. government-owned international broadcaster's headquarters in Washington on Monday to make an address. He did not address last week's assault on Congress by a mob filled with President Trump's avowed supporters in his remarks, nor was he asked about it in a congenial question-and-answer session by VOA's new director, Robert R. Reilly. To date, Pompeo, a steadfast Trump ally, has not substantively addressed the attack on the U.S. Capitol at all.

As Pompeo walked out of the VOA building, giving a thumbs up to a man with whom he exchanged remarks in the crowded foyer, Widakuswara lobbed several questions. She asked what he was doing to repair the reputation of the U.S. around the world. She finally asked: "Mr. Secretary, do you regret saying there will be a second Trump administration?" Pompeo did not acknowledge the questions.

She tweeted out videotaped footage of that exchange, which showed a throng of people around. Contemporaneous audio obtained by NPR shows she then turned to press Reilly: "Mr. Director, why did you not ask any of the questions that we wanted to know about?"

He asked who she was, and Widakuswara identified herself as a Voice of America White House reporter. An irate Reilly can be heard saying, "You obviously don't know how to behave," adding, she wasn't "authorized" to be there to ask questions.

Widakuswara: "I know, but I am a journalist, and I am paid to ask questions."[…]
"It is not out of order for VOA journalists to ask questions of U.S. government officials. It is our job," the journalists wrote in a letter.

WASHINGTON — A group of Voice of America journalists has signed a letter demanding the resignation of the director of VOA and his deputy, accusing them of using the network "to stage a propaganda event" for Secretary of State Mike Pompeo and for the "sudden and unexplained" reassignments of the chief news editor and White House correspondent.

The journalists said the actions of VOA Director Robert Reilly and Deputy Director Elizabeth Robbins violated the network's decades-old charter, which states that the U.S.-funded outlet does not speak for the U.S. government, according to the letter obtained by NBC News.

Reilly and Robbins were recently installed by President Donald Trump's appointee, Michael Pack, who runs the parent agency that oversees VOA, the U.S. Agency for Global Media.

The letter was sent to Pack, Reilly and Robbins and has so far been signed by two dozen journalists from the VOA's staff of about 1,000.

At the network's headquarters in Washington on Monday, Pompeo delivered a speech carried live on VOA, extolling the virtues of America's free press and accusing the service of having overly negative coverage of the U.S. in the past. The broadcasters' reporters were barred from asking questions and outside media were not allowed to attend, according to the letter and journalists who spoke to NBC News.

Pompeo "used this opportunity to attempt to direct VOA journalists to cease critical coverage of the United States," and Reilly, who was on stage with the secretary of state, "did not challenge him — a disservice to our international audience," the letter said.[…]
---
Do you enjoy the SWLing Post?
Please consider supporting us via Patreon or our Coffee Fund!
Your support makes articles like this one possible. Thank you!