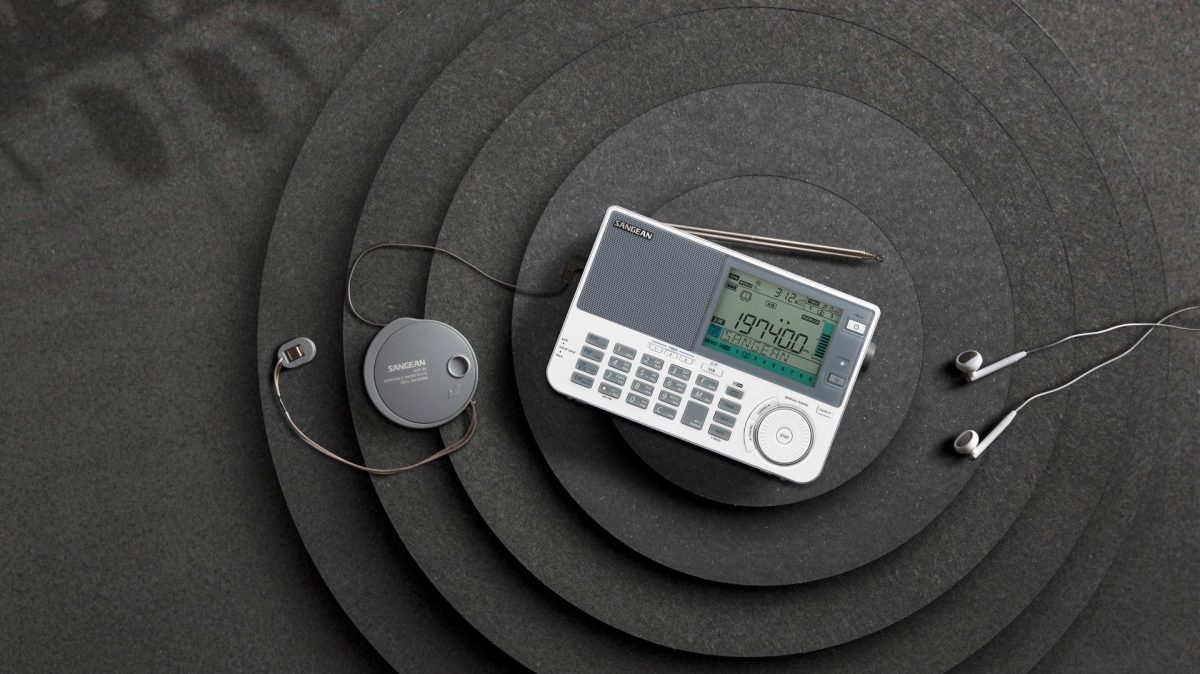 Update: Please read this comment from Sangean America. It seems the receiver Stephan received was actually a pre-production model that shouldn't have been sold to him. Sangean has replaced his radio with one from the first production run. 
Many thanks to SWLing Post contributor, Stefan, who recently shared two descriptive comments about issues his new Sangean ATS-909X2 is exhibiting. I've edited both comments together below:
I purchased [my Sangean ATS-909X2] from Sangean Europe and I am totally disappointed. I know that my radio is from the first production batch and I really hope that Sangean will address the following issues:

1. When I switch from FM to MW/LW/SW, I lose reception completely on these bands. However, FM works as expected, regardless from which band I switch back to it. To restore reception on the affected bands, I have to turn off the radio for a few seconds.

[Stefan then provided the following update:] Note [in this audio clip example the] first time I had to restart the radio two times to restore reception.
2. Lots of tones across all the bands, except FM. In fact, every receivable station has at least a minor tone. I can't judge if these tones are interferences coming from internal components, such as the display, or there are oscillators related. If you are interested I can record some audio samples. Video is not possible because I'm visually impaired.

[Stefan shared the following update:] I am pretty confident to say that most tones across the bands are not generated by internal components. There are some birdies here and there, especially when I touch the screen, but these are acceptable. I suspect that it is something wrong with signal demodulation. I can get that tone even on strong local stations, while the sensitivity is set to minimum.

[…]The environment where I made these recordings is very noisy, but I tried the radio outside and, even if reception is much better, that tone on the affected bands is always present.

Below [is an audio sample] demonstrating that annoying tone on MW (LW, SW and air band are also affected):
3. The following one is not so important: The upper part of the LW is totally deaf. I can't receive anything above 300 kHz. Tried some non-directional beacons from the nearest airport, but no luck. I also tried to induce some interference from my mobile phone, but I can't generate any noise. Very interesting…

4. Frequency calibration is off by 2 kHz. For example a station on 540 kHz sounds centered at 542.

5. I noticed a huge sensitivity drop on MW/LW (SW not tested yet) when the batteries reach the half of their capacity. I suspected that it was bad propagation, but tested this with another radio I have and turns out I was wrong. When batteries are full, the sensitivity is ok. When the batteries are a bit discharged, sensitivity on MW/LW begins to drop. I can admit that the sensitivity is correlated with battery voltage, but on this radio the dropping curve is unusually aggressive.

That's all for now. This is not a review. These are my first personal observations on the new ATS 909×2. I think I should return the radio for a product exchange and try another unit after a few months or maybe even for a refund, I still have not decided yet.
Thanks so much, Stefan, for taking the time to share these notes with us.
I'll admit that this is discouraging if these issues are present in all of the ATS-909X2 units from this production run. Your points 1 and 2 are big ones. I would not enjoy hearing those het-like tones in my received audio. It sounds like it's ever-present in AM mode regardless of frequency. The drop-off in sensitivity when toggling FM? That's also unacceptable. These bugs should have been discovered and addressed during Alpha/Beta testing which leads me to believe it could very well be an issue with the first production run (and lack of QC check before shipping).
Issue number 5 on your list is actually a criticism of the original ATS-909X as well.
Please keep us informed, Stefan, and thanks again. I know our contributor, Dan, has an ATS-909X2 on order in North America and I'm sure we'll hear from him once he receives his unit.
Any other ATS-909X2 owners out there? Please feel free to comment.