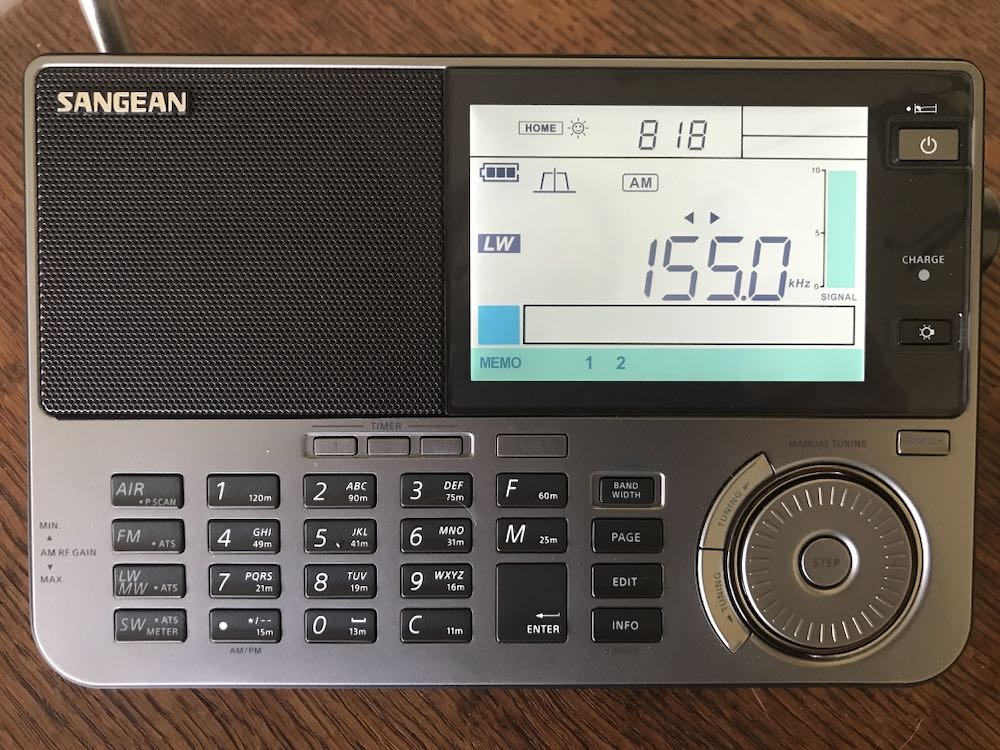 Many thanks to SWLing Post contributor, Stephan, who shares a follow-up report after receiving a replacement Sangean AT-909X2 from Sangean Europe. Click here to read Stephan's initial report along with Sangean America's comments.
Stephan shares the following update:
Below are some of my observations on my recently arrived ATS-909×2. I spent two week-ends to carefully test this radio. Unfortunately, the radio that I received is not much improved, and it's even worse in some aspects. This device has the latest firmware, VER. 073.
The bug related to sensitivity loss after switching bands is fixed, but the receiving performance is too bad to keep this radio in my collection.
This unit has better sensitivity on medium wave and long wave, but also it has lots of birdies on these bands. On long wave there are 14 strong birdies and dead carriers, on medium wave there are over 20 tones. The meowing sound while tuning is also still present. If somebody is interested, I can record audio demonstrations.
For these unpardonable issues, I consider this device a very expensive toy, but not a radio, at least not for listening to medium wave stations. It's unbelievable that my 5 times cheaper Tecsun PL-398 is so much better on medium wave than this expensive receiver.
Another interesting issue which I discovered is a loud popping sound that occurs if I turn the tuning wheel a bit faster than usual. That pop gives you the impression that you just passed over a strong signal.
Sometimes, pushing the bandwith button puts the radio in SSB mode. It happened at least 5 times. I know that I am blind, but the keys are easily discernable.
Very low volume on SSB mode, but this is a known issue.
That's all for now. This device goes back to Sangean Europe and I'll not try again soon.
I really hope that only my particular unit is affected by these issues, but this is the second problematic device here. Might be I should buy from Sangean America… I simply can't understand why a radio is not verified before shipping. I prefer to get a tested device with the original box opened, instead of exchanging multiple products. Such an expensive radio should be tested before shipping, because sometimes there are significant unit to unit variations. Or, even better, devices should be checked at the factory location with professional tools. Testing is needed, because there are many situations when a birdie is audible only if it's mixed with another signal.
Thanks for reading!
Thank you for sharing this, Stephan. It sounds like the unit you received does have some quality control issues. Other than the low SSB volume level, my ATS-909X2 unit (from Sangean America) hasn't had these issues.