Many thanks to SWLing Post contributor, DanH, who shares the following update to his first impressions of the Sangean ATS-909X2:
---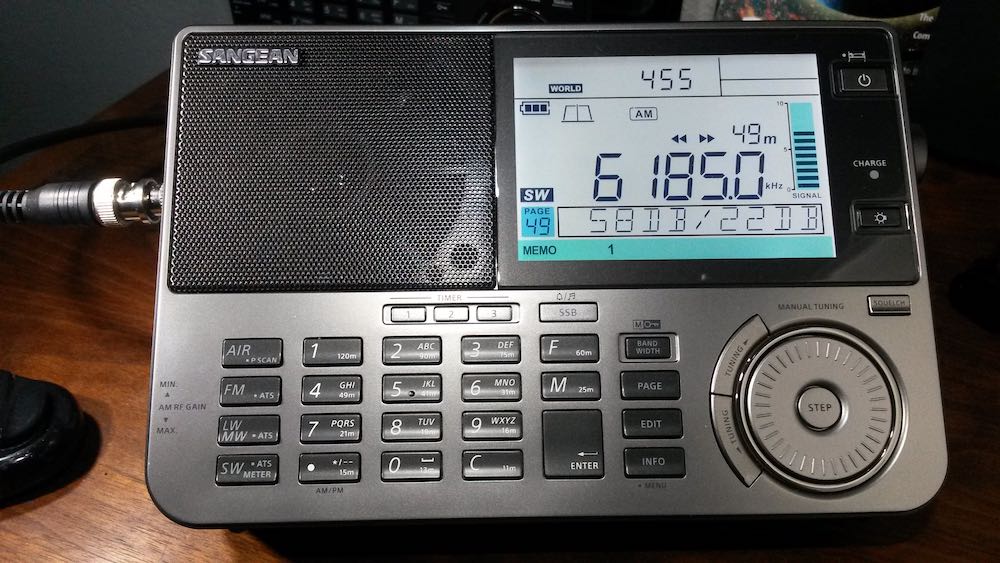 Update: Sangean ATS-909X2 First Impressions
by DanH
Sangean USA will offer a free software update to customers who have purchased the first USA mass production version of Sangean ATS-909X2. These radios are equipped with software VER-070. This is the same 909X2 version that I purchased last week and used for my "First Impressions" article. The software update to VER-073 will feature various bug fixes. Software VER-073 will be included with the ATS-909X2 shipment arriving at Sangean USA in March, 2021. These bug fixes are of a technical nature and beyond my ability to describe at this writing.
Sangean USA will offer 909X2 VER-070 owners a software update to VER-073 if they want it and as soon as Sangean USA receives the necessary update device from Sangean Headquarters.
So far, I have noticed no software bugs in 909X2 operation but like everyone else I am still new at using this radio. I hope to start entering saved shortwave station entries from my 909Xs into the 909X2 this week. In other notes, AIR band is working very well with my local international airport some 20 miles away. I also did a test on the 909X2 external antenna jack and confirmed that plugging an external antenna into this jack will disconnect the built-in ferrite bar antenna for MW and the telescopic whip for SW.
To display the 909X2 software version:
1. power up the radio
2. press and hold the INFO button for two seconds
3. turn the tuning dial until VER XXX appears on the display
4. to clear this information wait 10 seconds or hit the C button
Further details will follow as they develop.
May your shortwave listening be good and the geomagnetic field quiet.
DanH
---
Thank you for the update, Dan!