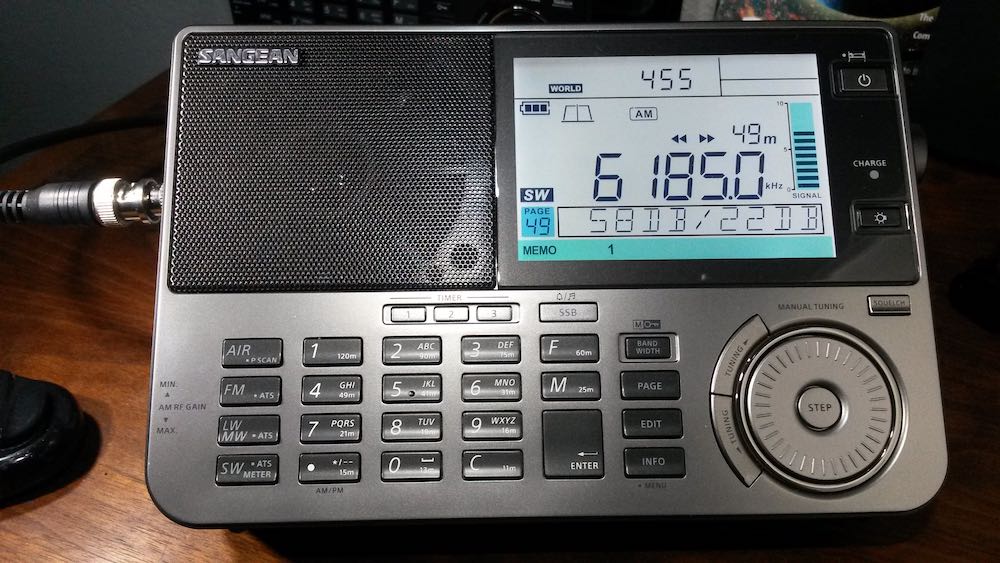 Many thanks to SWLing Post contributor, DanH, who provides the following update and news as he evaluates the new Sangean ATS-909X2:
I have a few items to report after hitting the six weeks mark with the new Sangean ATS-909X2.

My radio was equipped with firmware VER 070. I have been on the lookout for gremlins that could be attributed to this firmware version. I found only one. There are delta symbols on the display that indicate whether FAST or SLOW tuning speeds have been selected. These symbols disappeared after I switched shortwave bands by using the SW button + SW meter band button command. The symbols returned if the STEP button was used.

The Sangean auto bandwidth feature seems to be a first in multiband portable radios. This feature is very promising. It is most effective for shortwave and MW reception when listening to spoken word programming and when an optimal tone control setting has been chosen. The audio filter for NEWS highlights the conversational voice range. If you are having difficulty copying words from a demanding signal the auto bandwidth and audio filter combination may provide just the extra punch that you are looking for.

I am currently without a 909X2 and have gone back to using my 909Xs. I returned the 909X2 to Sangean America at Santa Fe Springs in California this week for an upgrade to firmware VER 073. I received an email from Sangean's service technician this afternoon saying that my 909X2 accepted the firmware update! He included a photo of my radio on the bench next to the purpose-built jig provided for this upgrade by Sangean headquarters in Taiwan.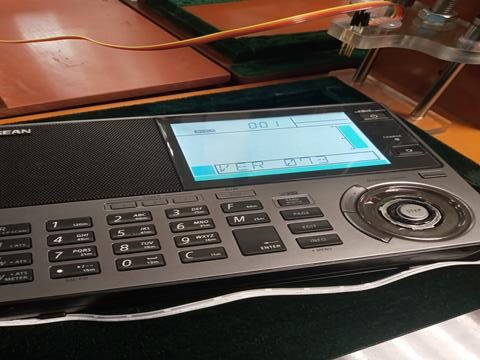 Owners of a Sangean ATS-909X2 that was distributed by Sangean America may contact them regrading an update to firmware VER 073.

This offer applies only to the 909X2 model that has software VER 070 installed (not VER 073). Sangean America will provide you with a product recall form including return instructions and a prepaid mailing label.

https://www.sangean.com/company/contact_info.asp

I'm looking forward to the return of my 909X2. I held off from making station memory entries so I'll be manually entering them from my 909Xs soon. The new A21 frequencies are here!
Thank you so much for the update and tips regarding VER 073 firmware updates, Dan!