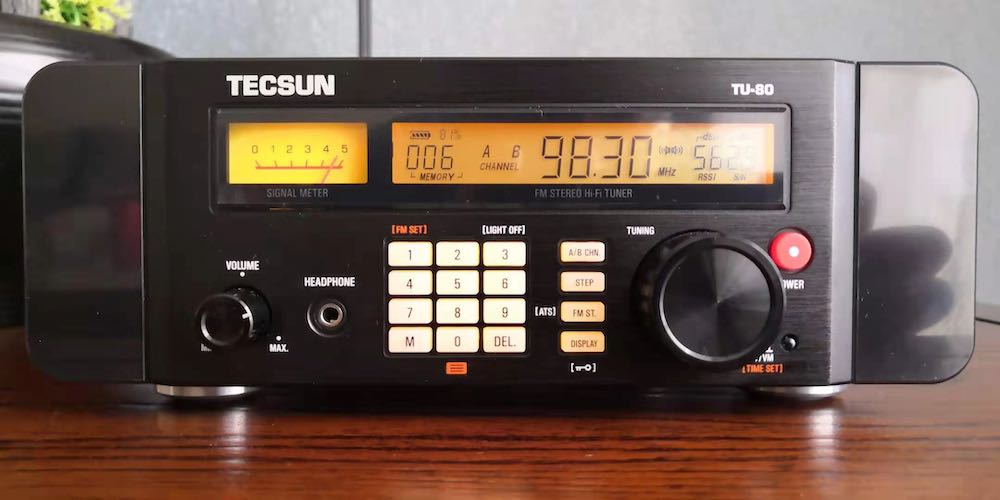 Many thanks to SWLing Post contributor, Mei Tao, who writes:
Hi Thomas:

I saw one reader had asked about Tecsun TU-80 FM Tuner several days ago, Fortunately, I have had this machine for only a couple of weeks.

Tecsun's Chairman, Mr Liang Wei has told us that TU-80 was not designed for the pure Bclers not for the pure audiophiles either, but for the person who is both Bcler and audiophile. We have to use it with high quality external speakers. That's it.

Let me show you some pictures I took yesterday:
Additionally, one reader misunderstood me as a seller, absolutely no, I am just a radio enthusiast and a college teacher, I major in western philosophy, especially American Pragamatism.

Yours sincerely.

Mei Tao
Thank you, Mei Tao. We truly appreciate your early access to these various models of portable radios. The TU-80 appears to be a truly unique model and I'm sure FM DXers are following it carefully. Thanks again!