Many thanks to SWLing Post contributor, Roseanna, with Radio Northern Europe International who shares the following announcement:
---
Hei alle,
We have put together a packed show for March for all the wonderful RNEI listeners ?
We've got lots of extras including:
• Folk listening on-demand ? and on WRMI ? will get to hear a pretty piece of music from the game Unravel TWO along with a Feature from our new guest presenter, Stephen who also presents 16 Gwendoline Street on 9510KHz, 12:30UTC Sundays!
• Listeners tuned to Channel 292 or Radio Onda ? will get to hear another instalment of This is an Express Music Show featuring fantastic music and some MFSK 64 data!
• For those listening on shortwave ?: HamDRM data at the end of the show (292 & Onda) / hour(WRMI) & Comb Stereo encoding allowing a stereo version of the show to be heard over shortwave with a simple plugin, no special equipment needed! (https://rnei.org/stereo)
• For everyone: Some MFSK 64 data and fantastic show presented by me with music like:
• A haunting song from iris ?.
• Some cute Finnish ?? music.
• An Icelandic ?? bop.
• A massive Sea Shanty ?.
• Some pretty video game ? music.
This is the last of the Winter times, Our summer schedule will be announced soon ?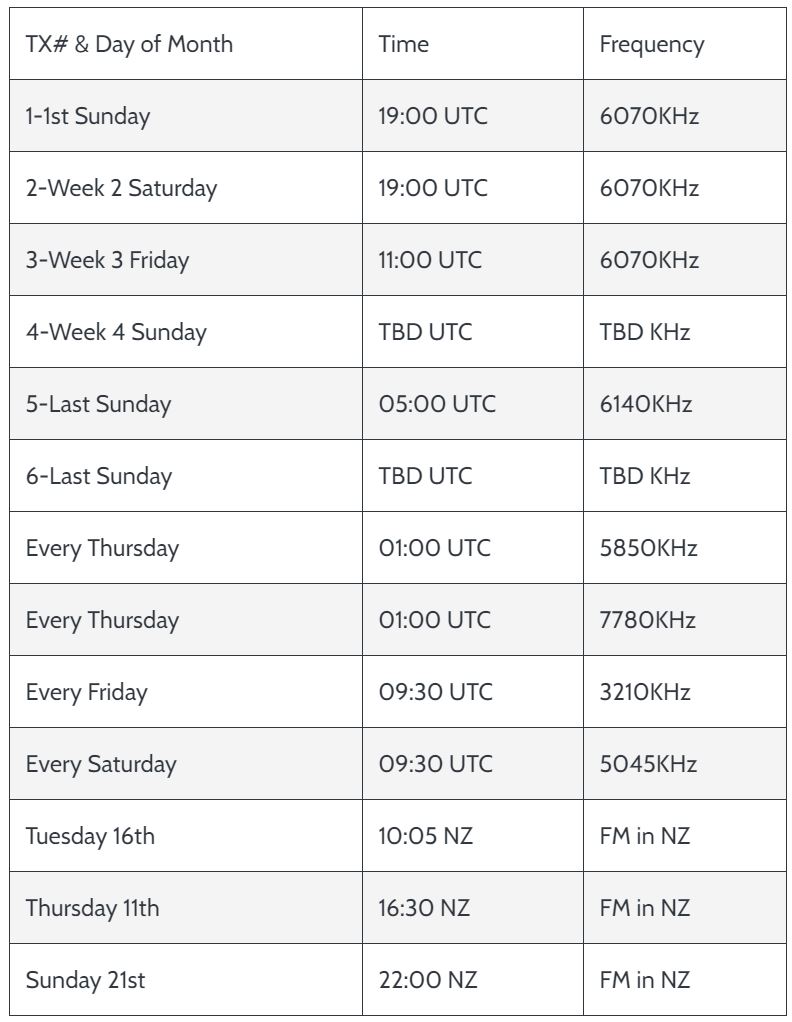 You can find our full up to date frequency schedule here: (https://rnei.org/listen)
Can't tune into a radio or just want the music without the extras? We also have Spotify Playlists of all of our broadcasts available here: RNEI Spotify Profle with the latest show being added a few days after broadcasting!
Wishing you all the best for this month and look forward to hearing from you again,
Roseanna