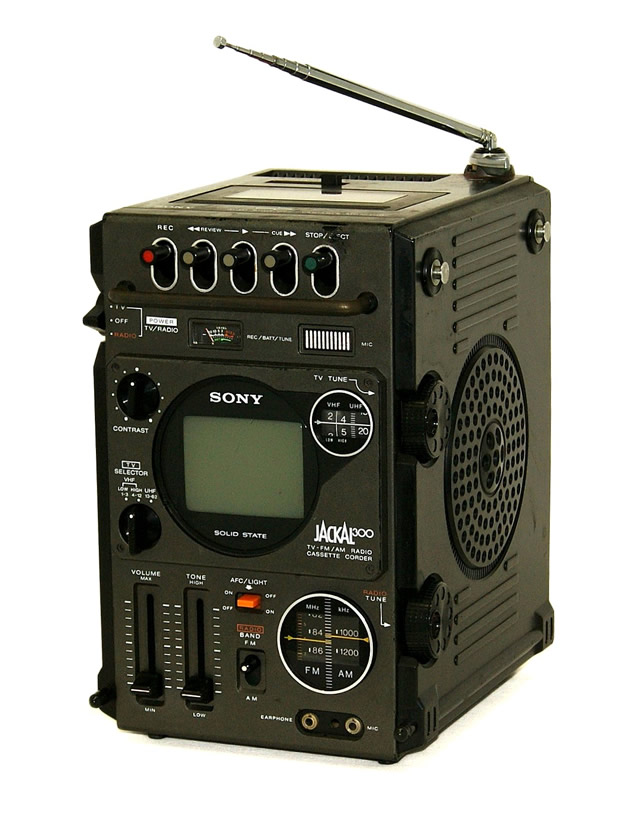 I'm a child of the 1970s and I'm glad I never knew about the Sony FX-300 "Jackal 300." It would have been the ultimate unobtainable machine of my dreams…this, even despite the lack of shortwave.
I was browsing eBay yesterday when I saw one of these pop up in the search results.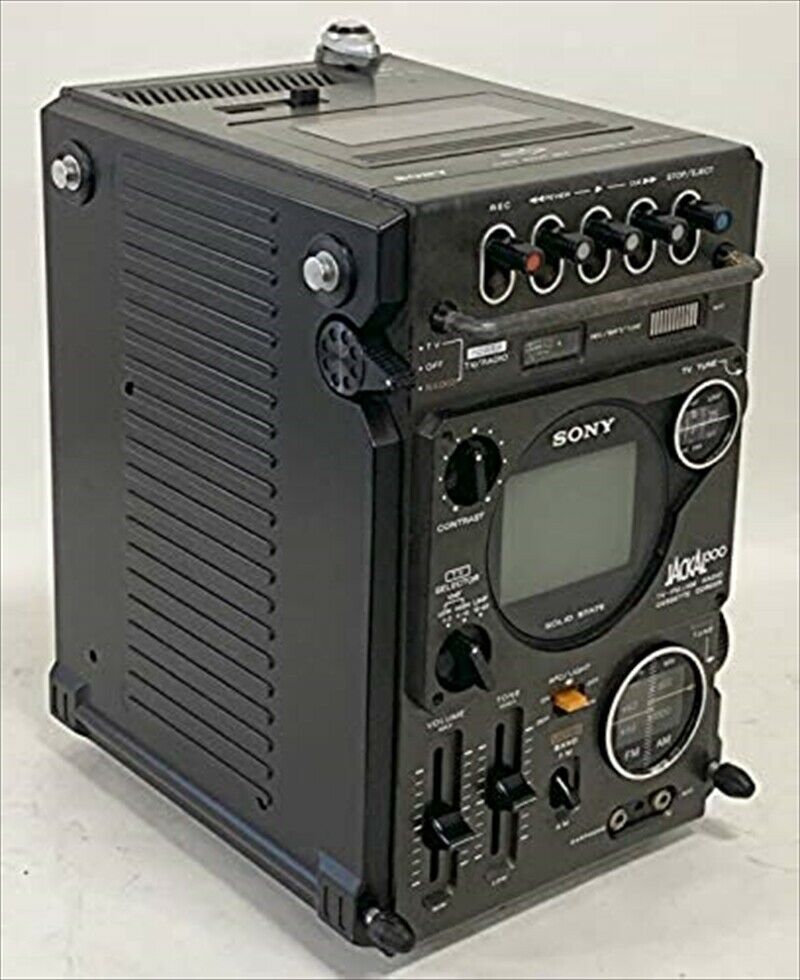 Somehow, this radio made it past my RADAR. How? I'm guessing it's because this model was primarily sold in Japan–?
The FX-300 sports:
A mini CRT television screen (to watch Voyagers!, Space 1999, G-Force, and Ultraman)
Precision analog tuning
Top-Mounted cassette player/recorder
AM/FM reception
Built-in speaker
Earphone/Mic external ports
And let's face it: a killer design that smacks of the Apollo era 
Other than the Panny RF-2200, I'm not sure if a radio could possibly satisfy more of my design cravings.  Here are a few images I've unashamedly swiped from eBay:
What a Holy Grail machine, indeed! I love the tactile mechanical switches, analog dials, speaker grills, selection switches, and even (especially) the metal stand off bar at the top to protect those brilliant cassette controls.
I'm very curious if any SWLing Post readers have ever owned (or still own) a Sony FX-300. (Kei Niigata, I'll be terribly disappointed if I learn you've never owned one!)
Please comment!