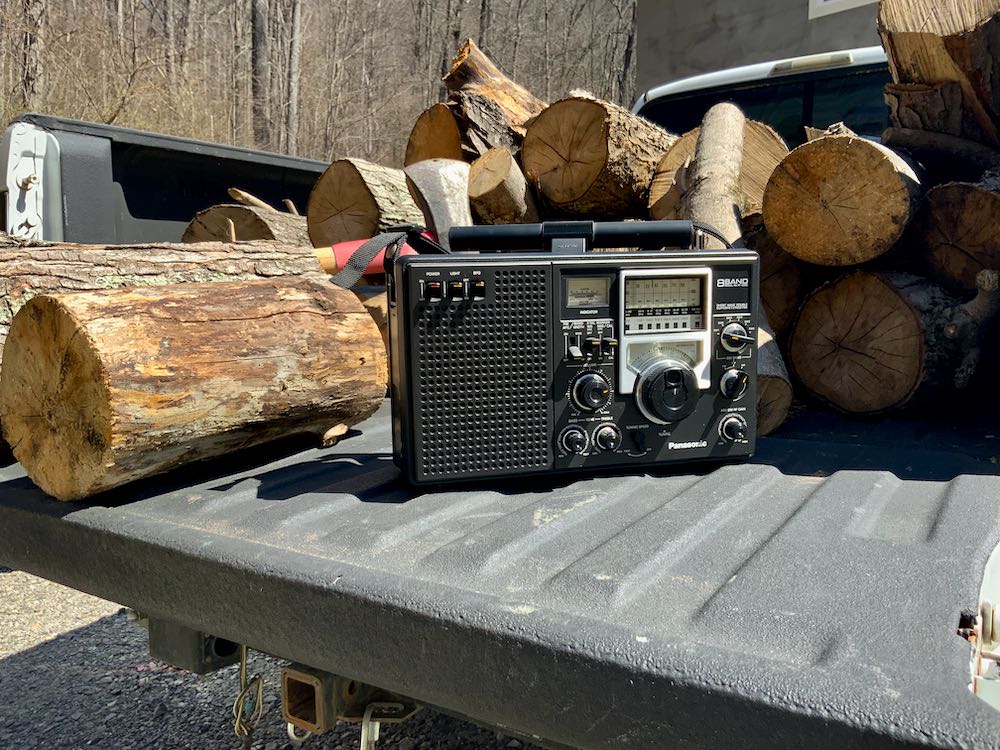 One of the great things about sheltering at home during the Covid-19 pandemic, is I have time to complete some projects that would have otherwise waited until much later this year.
Lately, I've been making a serious effort to have our firewood cut, split and stacked so that it'll have time to cure and dry before winter.
I've got a load of wood in my truck to process today so decided to take the Panasonic RF-2200 outside and do a little AM BC listening to make the splitting session pass a little faster.
The Panny '2200 is ideally suited for this task: it has robust sound and is one of the best AM DX portables ever made. I knew it would easily lock on to WTZQ 1600 kHz (some 25 miles away).
But as I sat the '2200 on the tailgate of my truck, I noticed that the power switch was already on!
My heart sank. The last time I had the RF-2200 out was well over a week ago and I was certain I had no D cells charged and ready to replace these.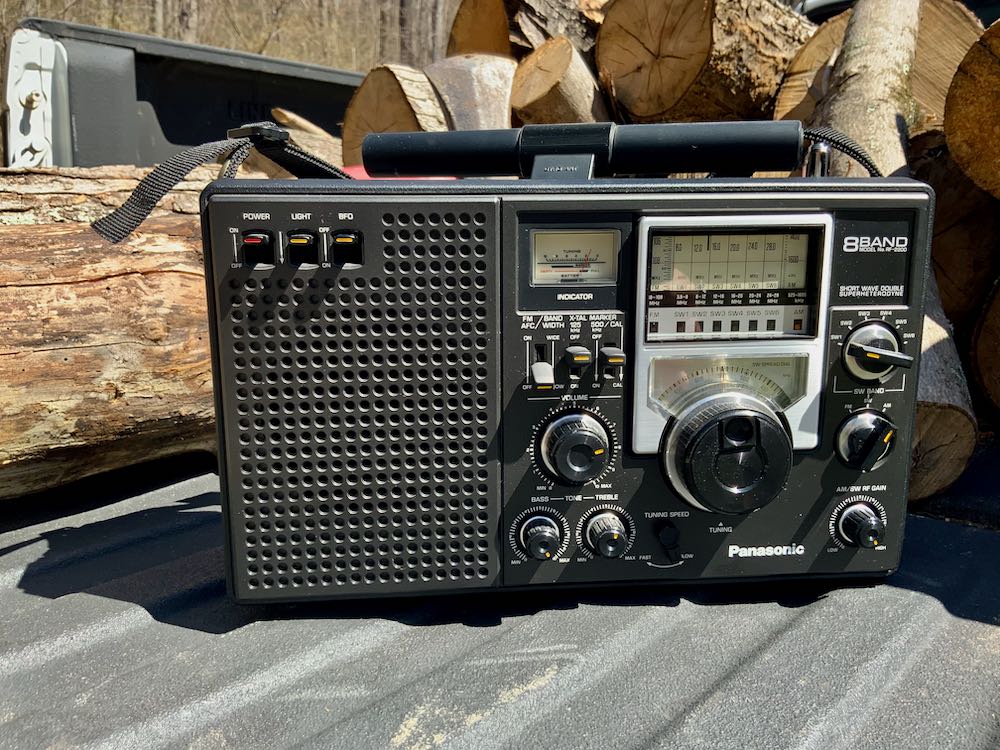 But then I turned up the volume and there was static. I tuned to WTZQ and it sounded like it was one mile down the road. I turned up the volume a bit more when I heard Homeward Bound by Simon & Garfunkel.
Turns out, there was a lot of battery life left. The Panny '2200 never let's me down.
The Panasonic RF-2200 is a Holy Grail Radio. Plain and simple.
Do you have an RF-2200?  Please comment!
---
Do you enjoy the SWLing Post?
Please consider supporting us via Patreon or our Coffee Fund!
Your support makes articles like this one possible. Thank you!