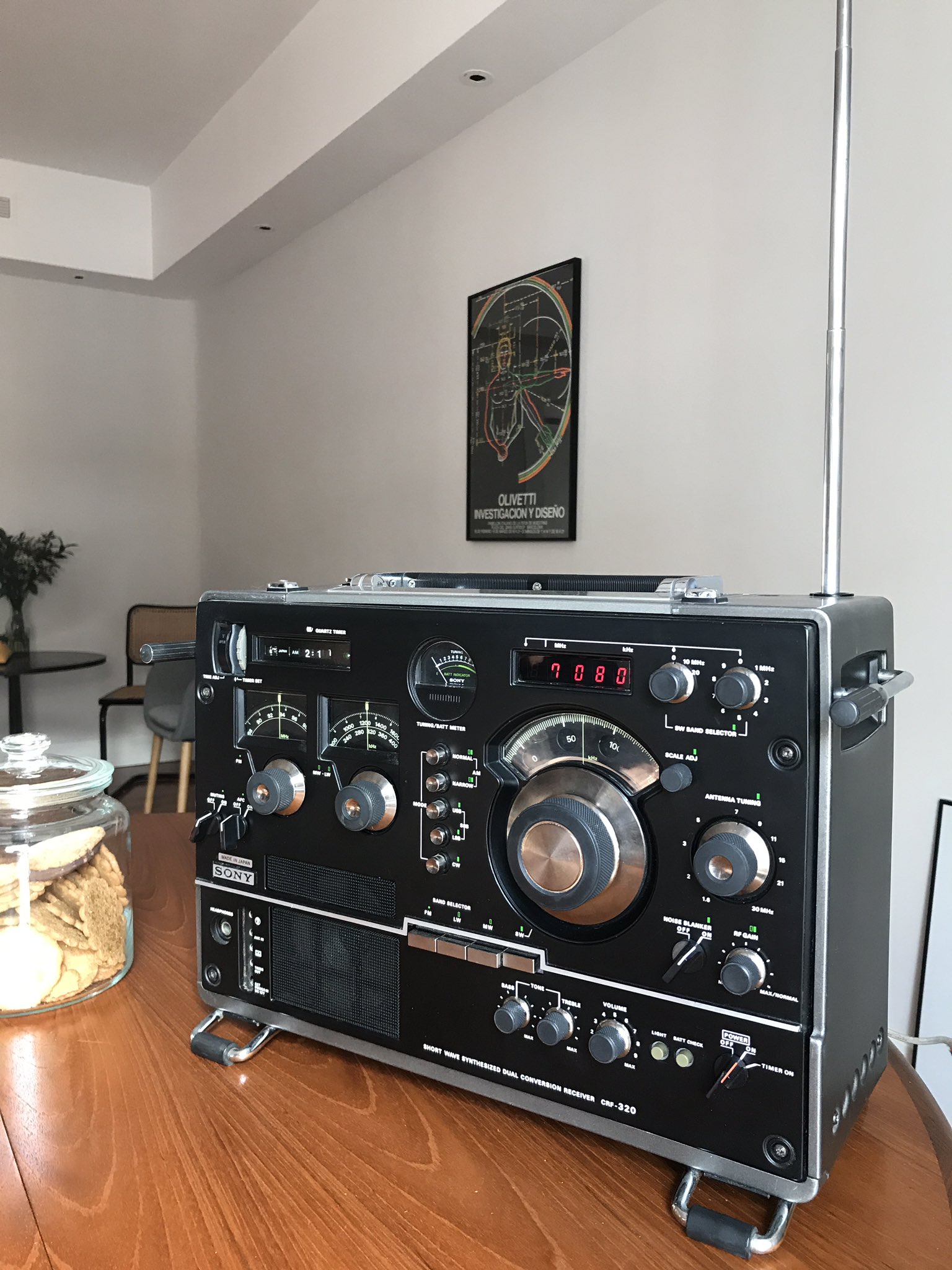 Many thanks to SWLing Post contributor, Phil Ewing, who highlights this tweet from @Ea4Hng:
"Testing the good old Sony CRF-320 after many years not in use. It works flawlessly in all bands"
EA4HGN's photo, above, reminds me that the Sony CRF-320 sports one of the best designs I've ever seen in a portable radio. A proper Apollo era aesthetic!