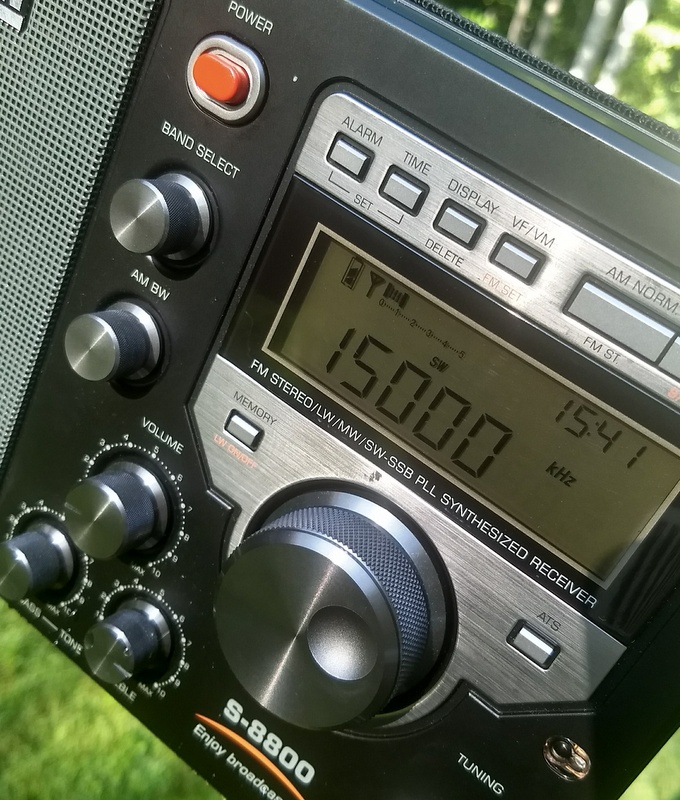 Many thanks to SWLing Post contributor, Giuseppe Morlè (IZ0GZW), who writes:
Dear Thomas,
I want to share my latest version of my case / antenna for Tecsun S-8800 to make it immediately operational: simply open and listen.
In addition to the loop inside the case with a 3-meter wire at one of the ends that join two telescoping style whips of one meter each short-circuited to take advantage of the entire length. At the other end of the loop, a cable that goes to the ground of the variable capacitor.
I can tune the whole range from 3 to 16 MHz with truly amazing results.
You can see the video from my Youtube channel at the link:
Thanks to you and all the friends of SWLing Post.
Regards.
73. Giuseppe Morlè iz0gzw.
This is incredibly clever, Giuseppe! AS I mentioned before, I love how self-contained this makes the entire listening station and I especially love the built-in antenna options! This is truly a shack-in-a-case!
Thank you for sharing this.
Click here to read Giuseppe's other contributions here on the SWLing Post!