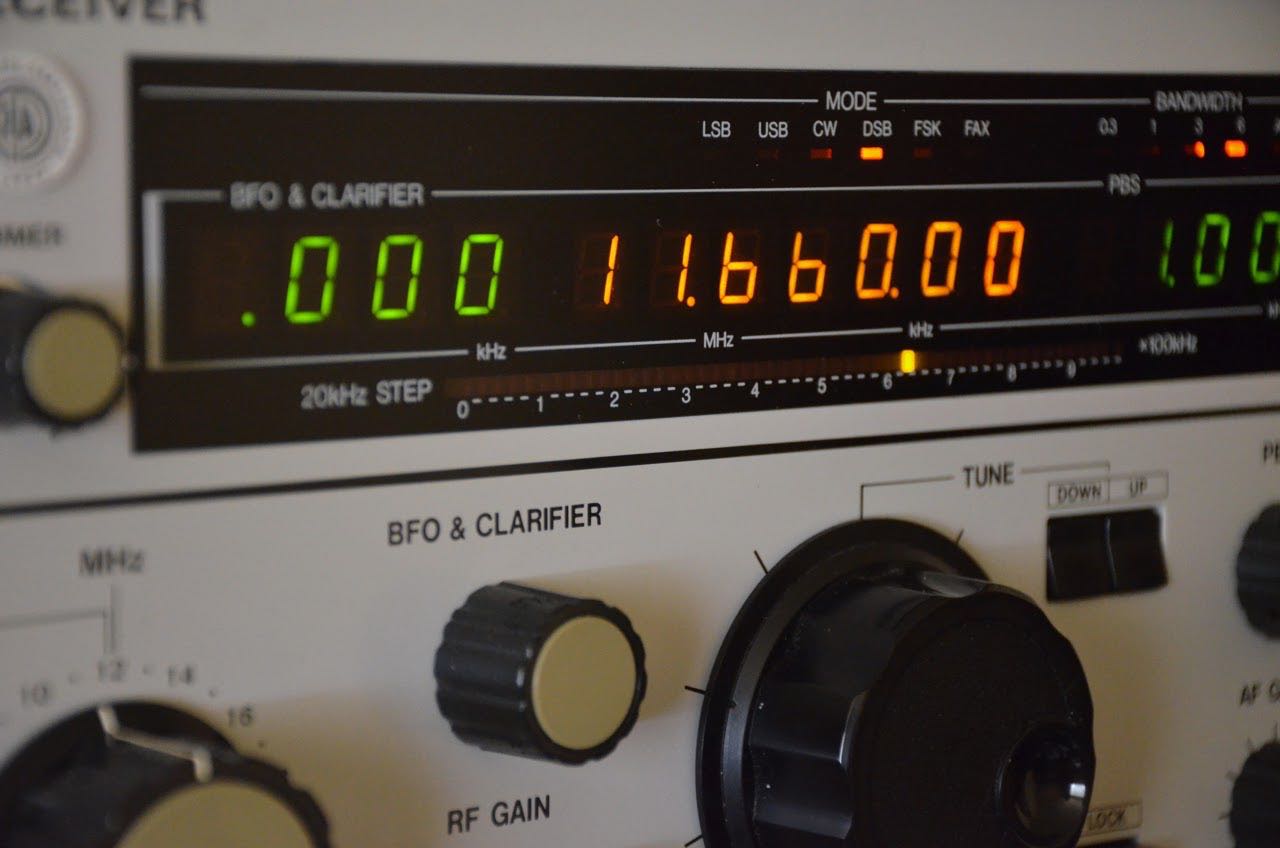 Radio Waves:  Stories Making Waves in the World of Radio
Because I keep my ear to the waves, as well as receive many tips from others who do the same, I find myself privy to radio-related stories that might interest SWLing Post readers.  To that end: Welcome to the SWLing Post's Radio Waves, a collection of links to interesting stories making waves in the world of radio. Enjoy!
Many thanks to SWLing Post contributors Datta (VU2DSI), Kim Elliott, Ron, and the Southgate ARC for the following tips:
---
In 1983, Simon Goodwin had a strange thought. Would it be possible to broadcast computer software over the radio? If so, could listeners record it off the air and onto a cassette tape? This experiment, and dozens of others in the early 80s, created a series of cassette fueled, analog internets. Our friend Simon Adler at Radiolab reports.
This is a segment from our November 26th, 2021 program, How Cassette Tapes Changed the World. [Read and listen to this piece at WNYC Studios…]
AU2JCB operation 19 NOV to 14 DEC 2021 (Datta, VU2DSI)
AU2JCB is a special event callsign to commemorate the birth date (30 NOV) & to pay homage & tell about the great INDIAN scientist Aacharya JAGADISH CHANDRA BOSE who is recognized as the "Father of Wireless Communication" by the scientific community of our world.
VU2DSI- Datta Deogaonkar will operate with this AU2JCB special event call sign.
The Details of operation
Period: 19 NOV 2021 to 14 DEC 2021
Frequencies:
10 M– 28545, 28510,28490.
21 M—21235, 21310, 21350.
20M—14210, 14250, 14310.
40 M—7040, 7150.
80 M — 3710.
FM Mode: 6M –50800, 51500
10 M—29700.
Preferably the operation will be on higher bands according to propagation conditions.
QSL Direct to:
Datta Deogaonkar,VU2DSI, "SURABHI" MEHERABAD. AHMEDNAGAR. 414006. INDIA.
FOR DX STATIONS PLEASE SEND 2IRC's—–IF POSSIBLE— as many many DX stations are requesting QSL's
For info about Aacharya J.C.BOSE & his work.
Contact VU2DSI at – [email protected]
The ARRL report: Retired QST Technical Editor Joel R. Hallas, W1ZR, of Westport, Connecticut, died on November 25. An ARRL member, he was 79. Hallas retired in 2013 but remained active as a contributing editor, handling the popular "The Doctor is In" column in QST and the podcast of the same name. He had been a radio amateur since 1955.
"Joel was not only brilliant, he shared that brilliance with the ham radio community in a way that taught innumerable hams things they needed to know in order to experience success and enjoyment," said ARRL Publications and Editorial Department Manager Becky Schoenfeld, W1BXY. "He was a fine mind, a generous mentor and colleague, and a consummate gentleman. He will be missed."
Retired ARRL Publications Manager Steve Ford, WB8IMY, recalled Hallas as "an iconic figure in amateur radio media as a prolific author of QST articles and ARRL books, and even in the audio podcast community. I greatly enjoyed being Joel's sidekick for the popular 'Doctor is In' podcasts. He had a wry sense of humor both on and off the microphone and a remarkably stoic attitude toward the illness that would eventually claim his life."
Hallas authored six books about communications technology, published by ARRL. His titles include Basic Radio; Basic Antennas; The ARRL Guide to Antenna Tuners; Hamspeak; The Care and Feeding of Transmission Lines; Understanding Your Antenna Analyzer, and The Radio Amateur's Workshop.
Hallas earned his bachelor's in electrical engineering from the University of Connecticut and an MSEE from Northeastern University. He previously had worked for Raytheon as a radar systems engineer and for GTE as a nuclear weapons effects (electromagnetic pulse) analyst and as a satellite and terrestrial communications systems engineer, as well as for IBM and AT&T. He also taught at the college level.
He enjoyed sailing, as described in the July 2009 issue of QST. He and his 24-foot sloop Windfall — fully equipped with a ham station that used the insulated backstay as an HF antenna — graced the front cover.
Survivors include his wife of 58 years, Nancy, W1NCY. [Click here to read at the Southgate ARC.]
Growing up in Mangalore in the '80s, our entertainment was limited to a visit to movie theatres on weekends, short drives to the beach or watching national television. My father had subscribed for me a magazine called Target aimed at middle and high schoolers. An issue had two articles on radio communications as a hobby; one on HAM radio and the other on Dxing- D for distance and X for the unknown.
Dxing involved listening to overseas radio stations and writing reception reports using the postal service. HAM radio sets were expensive, had to be imported and required a government license. Dxing required a simple radio receiver. I wrote a letter…[Continue reading…]
---
Do you enjoy the SWLing Post?
Please consider supporting us via Patreon or our Coffee Fund!
Your support makes articles like this one possible. Thank you!