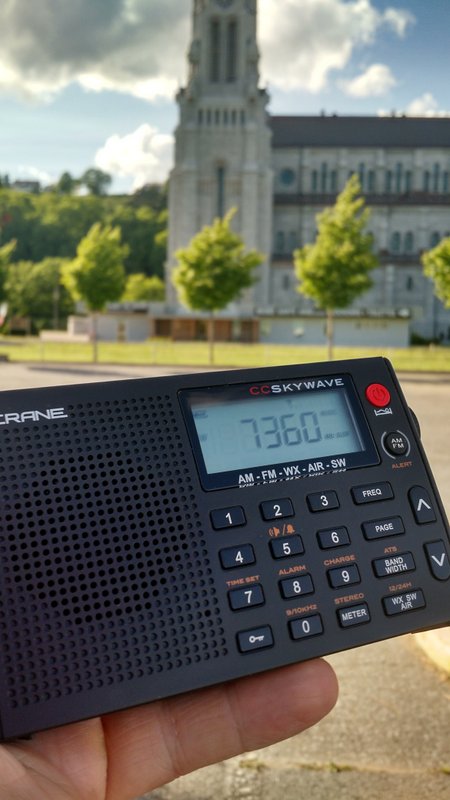 Many thanks to SWLing Post contributor, Jack Kratoville, for the following guest post:
---
Important travel decisions…
For the first time, (in a very long time), I'll be traveling outside the country. This will be my first visit to Germany, and while I've already put Thomas' packing skills to the test domestically with moderate success and confidence, I thought I would ask for assistance on what radio to bring.
The following is what I have, along with my current personal pros and cons regarding each one for this specific trip. I'm traveling with my wife, daughter & mother-in-law and staying with her family. This probably excludes a lot of alone time dedicated specifically to radio listening and DXing.
Now, from what I've been reading, MW and LW have been eliminated in favor of digital signals. This changes the equation a bit. Lack of SSB is NOT a deal-breaker. The amount of time I spend listening is miniscule. Here's the receivers:
CC Skywave
This has been on every domestic trip I've taken since its purchase in 2015. Perfect size (even with the hard case) and excellent performance. Two quality AA batteries will last for 2 weeks easily. However, my favorite feature, WX, is useless there. Best MW reception in an ultralight, but does that matter in the land of DAB? Assuming there's no LW to listen to either, the Skywave's lack of it shouldn't factor in. I like the Skywave's super-fast scanning, but I think I'll wish I had the ETM feature of other radios. I've used the Air Band, but I won't be staying anywhere near an airport and I doubt I'll be sitting in an airport with an extended antenna anytime soon. Non-digital audio control gives me exact control to go "unnoticed" if others are sleeping. The lack of ETM may keep this unit home.
Tecsun PL-360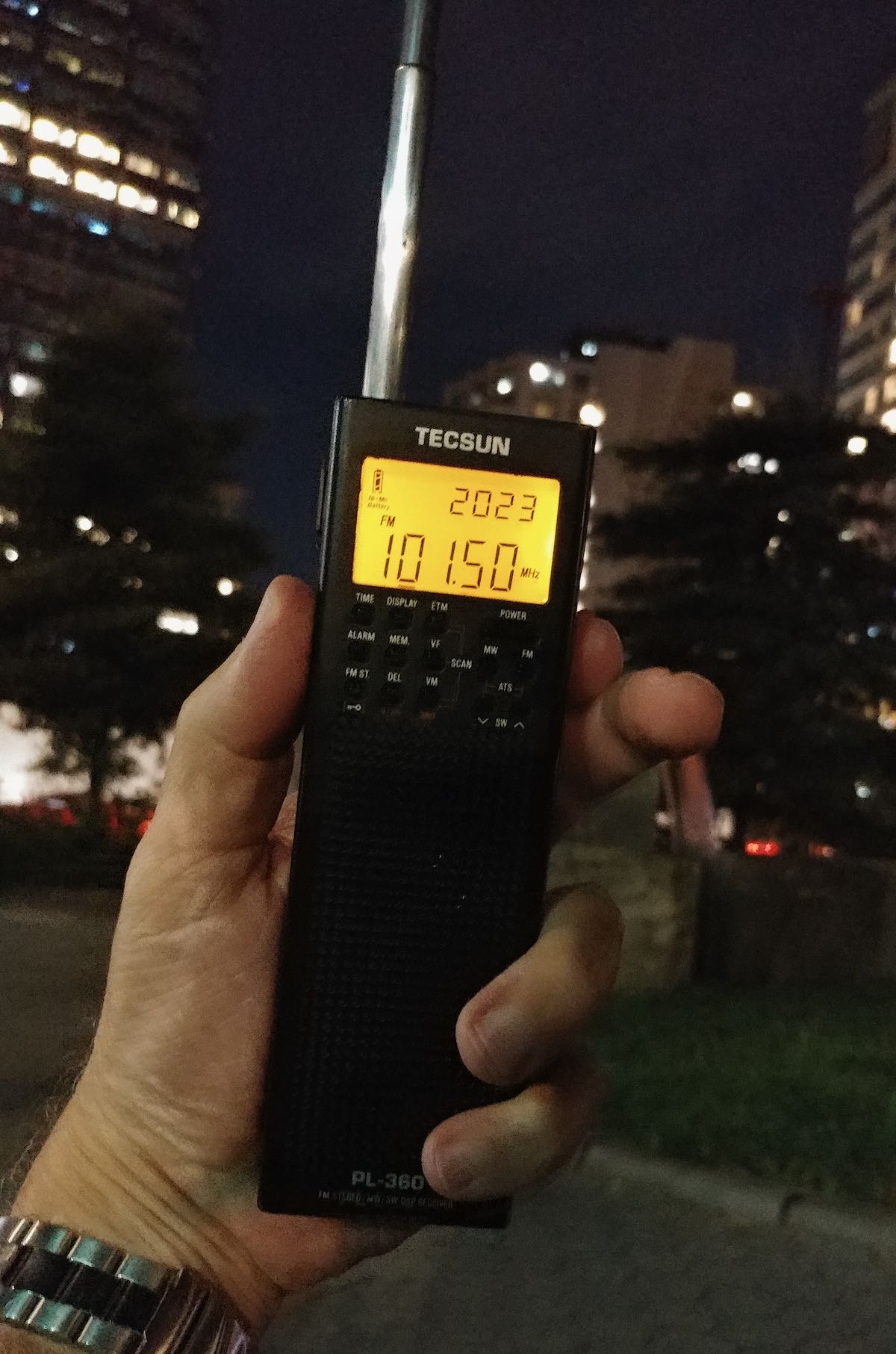 Another favorite travel companion that does feature ETM, this radio is small and compact – and my unit still works like new. I can recharge the batteries with a computer cable, not that it's ever shown high power consumption. I had thought this was a front runner, but tinny audio and that extra antenna to lose is giving me second thoughts. It's physical build lends to more hand-held than bedside table use and that is definitely a factor worth considering. Analog audio control, but it has gotten noisy.
Digitech AR1780
Has it all: LW/MW/Air/FM(RDS)/SSB and fantastic audio. For positives, it checks all the boxes. It is a slow scanner – and that is a persistent downside. Further considerations, I'm committed to carry-on travel only (European dimensions!) and this receiver will command more real estate in the bag. Now if I didn't need to pack socks for a couple of weeks… I may also be shoving a radio in my pocket for those "here's-what-we-have-planned" moments and I don't want to look like I'm obviously addicted to my hobby. With that non-existent charging cord, four replacement double-A's might also be an issue if I do use it for any reasonable amount of time. I had considered this a shoe-in when we first talked Germany prior to pandemic, but it seems more unsuitable every time I weigh the pros and cons.
Tecsun PL-310ET
A radio gifted to me that was immediately assigned to basic alarm clock duty bedside – now surprisingly is part of the discussion. Not enough sizzle to replace my favorites domestically, but it may have the right combo for a few weeks in Germany. Quick scanning, ETM, multiple tuning modes, a decent speaker. Unlike the PL-360, you can't "fast-tune" with the knob, but you can direct-input frequencies. I would miss RDS on FM, but I've scanned most of my life without it. Now, I've had a few other Tecsuns (along with the Grundig G8) and they all eventually fail with tuning and volume knobs (the PL-360 is the honorable exception). Since I haven't used this unit much, I'm confident it's well before its failure phase, if it ever does. I am not a fan of digital volume knobs, but this one seems to be better balanced than most. Not sure how it does on 3 AA consumption, but I'm testing rigorously. I would have never guessed, but this is the front-runner at the moment.
Eton Traveler III
While I've enjoyed RCS and the adjustable lighted dial at the beach, I'm not impressed. Sounds and looks nice, but lack of user-friendly functionality has kept this unit from any serious travel. Not to mention a battery hog with 4 AAs!
What do you think?
While I might fantasize about making room for the Eton Executive Satellit or putting batteries back in my G5, I'm limiting choices to the above! I appreciate all input and any thoughts on radio listening in Germany. Please comment!
Any SW frequencies I should direct input? We'll be staying just outside of Kiel, which could include a day trip to Denmark.
Now it's off to Hodinkee for GMT watch suggestions.