Today is UNESCO World Radio Day and this year the theme of trust highlights the importance of radio as an accessible form of information.
Below are some of the many projects celebrating World Radio Day:
---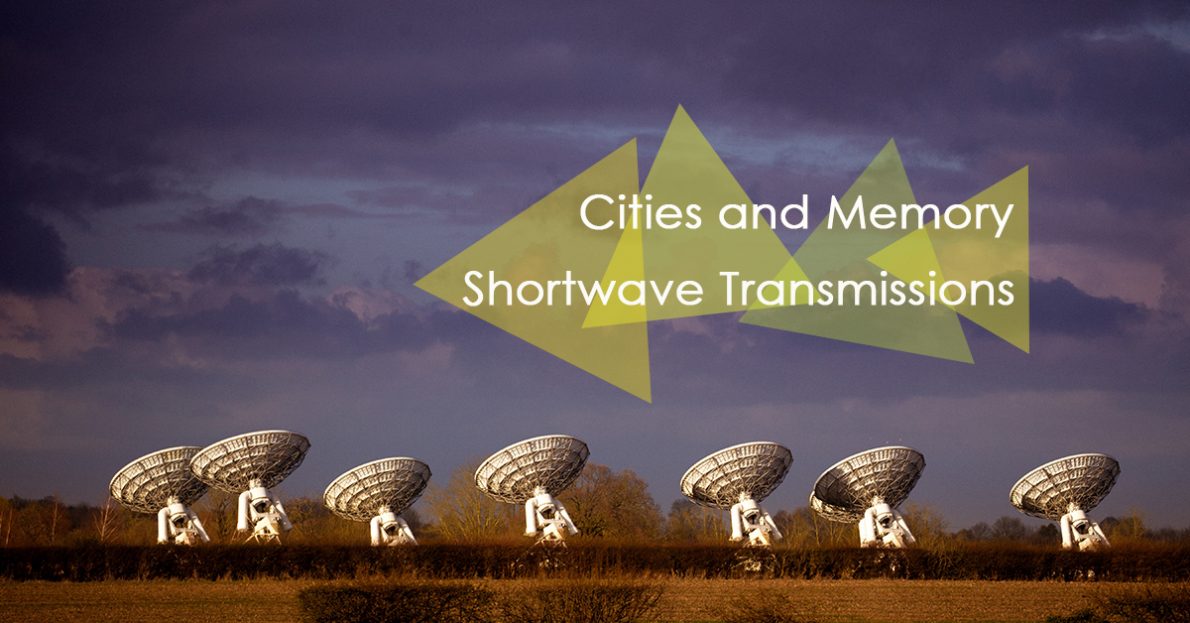 As mentioned in a previous post, we at the Shortwave Radio Audio Archive are truly honored to have been a resource for this incredible and diverse sound project organized by Cities and Memory.
We encourage you to explore the creative work from over 120 artists and composers.
A great many of these remarkable dynamic works draw on a wide array of recordings from the SRAA; the resulting compositions and soundscapes are rich with sonic textures, evocative collages of sound and memory, which emerge into further sources of inspiration.
Our profound thanks to Cities and Memory––and all of the participating artists––for this truly brilliant collection which you can check out on the Shortwave Transmissions project page.
---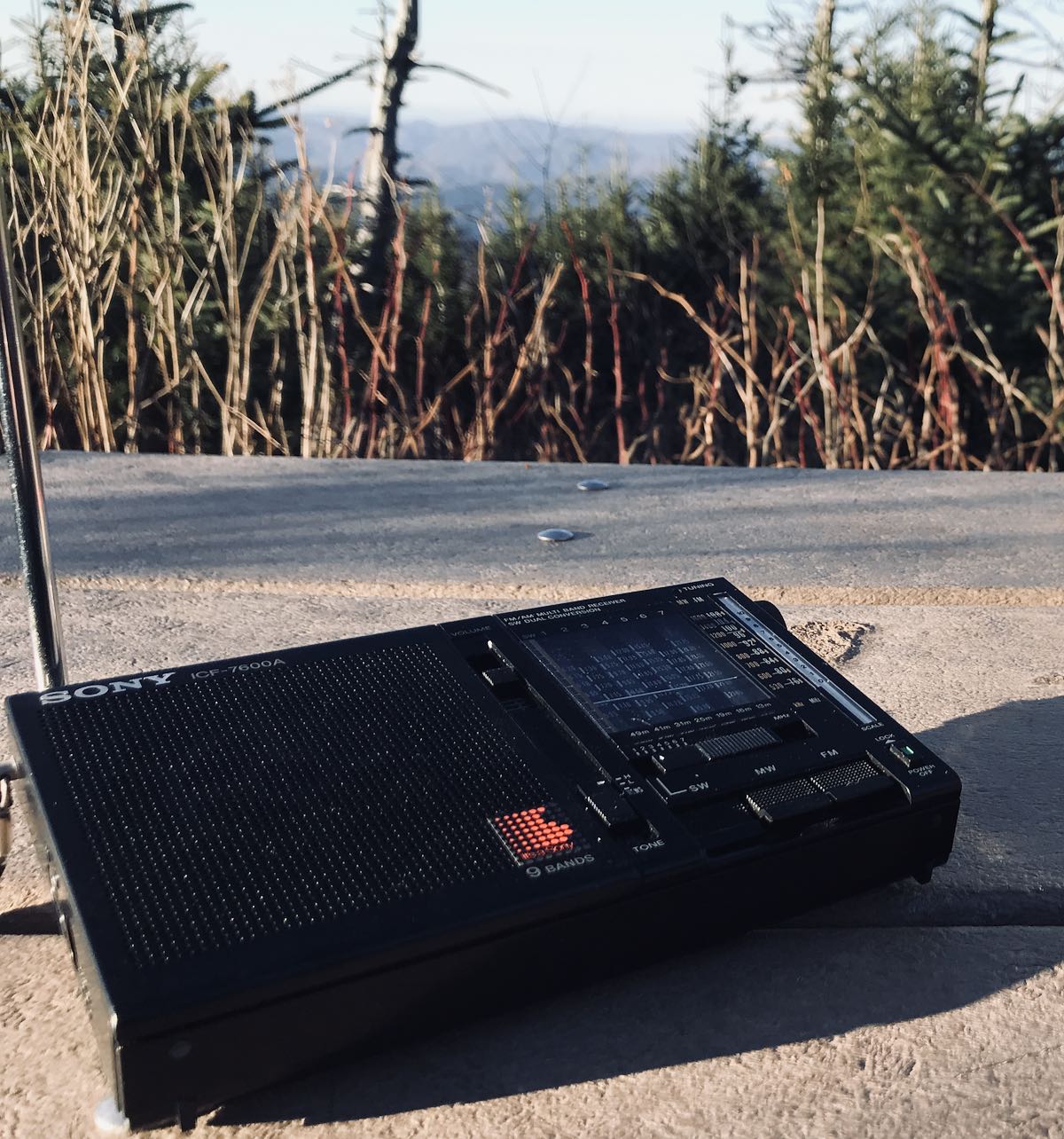 As we mention in a previous post, this brilliant radio documentary focusing on community radio is available on the BBC World Service website and BBC Sounds. 
Here's the description:
For World Radio Day 2022, we tune in to radio stations around the world that connect communities, spark conversations, keep traditions alive and give a voice to their listeners. From Aboriginal Koori Radio in Australia to a community station in India run by rural women from the lowest Dalit caste, the airwaves carry intimate wisdom, vital knowledge, beats and tunes that keep reminding us who we are.
Note that this piece was produced by our friend David Goren, of Shortwaveology fame.
---
Every radio station has its own signature jingle – a short melody that reminds you of what you are listening to. Usually it's just a few tones, or a snippet of a famous tune. Jingles were first used before the beginning of a broadcast on a specific radio wavelength. It would be played several times with the aim to help listeners tune in their devices to the correct frequency. The jingle would then be played at irregular intervals, usually after a time announcement, and would be followed by an announcement of what station people are listening to.
The subsequent communist era brought about major ideological changes, which also reflected themselves into the country's foreign broadcasting service. From the beginning of the 1950s up to 1989, the Radio Prague International jingle was from the song "Kup?edu levá", or Forward, left, not one step backward.
The Velvet Revolution in 1989 brought about many changes, and one of them was a switch back to Radio Prague International's original jingle based around the New World Symphony of one of Czechia's greatest composers Antonín Dvo?ák.
But times change fast and radio is course constantly evolving. Our station has therefore chosen a new jingle, which is nevertheless still based around Dvo?ák's famous symphony, as author, Martin H?la, explains.
"That snippet from Dvorak's New World Symphony is a characteristic jingle for Radio Prague International. I wanted to create a system which would make it easier to further develop the station's sound, so I slightly changed the tempo and simplified the sound melodically and harmonically. The related sounds, their basic undertones, are based around this changed, making for a compact whole. I think that i tis precisely these consolidated basic undertones, which will make it easier to add further variations and sounds on top o fit in the future."
---
"World Radio Day greetings to all radio listeners and those who enrich this outstanding medium with their talent as well as creativity," Modi said on Twitter.
He said radio remains an integral part of people's lives be it at home, during journeys and otherwise
"It is an amazing medium to connect people," the prime minister said.
"Due to MannKiBaat, I repeatedly see how the radio can be a great medium to share positivity as well as recognise those who are at the forefront of bringing a qualitative change in the lives of others. I would also like to thank all those who contribute to this programme," Modi said.
Read more at:
https://economictimes.indiatimes.com/news/india/amazing-medium-to-connect-people-pm-modi-on-world-radio-day/articleshow/89545845.cms?utm_source=contentofinterest&utm_medium=text&utm_campaign=cppst
---

The Buckingham Palace has released the audio of the then Princess Elizabeth from her 1940 broadcast where she spoke to the children of the Commonwealth.
Queen's audio message was unveiled on the World Radio Day.
The palace shared the recording on its official Twitter handle.
It tweeted, "In 1940 The Queen – then Princess Elizabeth – spoke to the children of the Commonwealth during a BBC Children's Hour broadcast, with sister Margaret at her side, reassuring children – many of whom had been evacuated – that all would be well."
In her audio message, Elizabeth can be heard saying, "We know, everyone of us, that in the end all will be well. For God will care for us and give us victory and peace. And when peace comes, remember it will be for us, the children of today to make the world of tomorrow a better and happier place."
??In 1940 The Queen – then Princess Elizabeth – spoke to the children of the Commonwealth during a BBC Children's Hour broadcast, with sister Margaret at her side, reassuring children – many of whom had been evacuated – that all would be well. pic.twitter.com/ypDlFBvoB7

— The Royal Family (@RoyalFamily) February 13, 2022
---
"Even in today's world of digital communications, radio reaches more people than any other media platform" – Antonio Gutteres, Secretary-General of the United Nations.
Radio has always been an integral part of the African mass media.
While digital media continues to find new consumers all over the world, in many parts of the African continent, radio still dominates. It is certainly Africa's most accessible source of news, particularly for those living in remote areas.
According to an Afrobarometer survey of 34 African countries published in 2019, radio is ahead of television, print media and the internet as the most widely used news medium. And if you look more deeply into the African media landscape and infrastructure, it's easy to see why.
Statista reports that internet penetration in the first quarter of 2020 in Africa was just 43%, against a global average of 64%. In East Africa, this figure drops to 24%. That's less than a quarter of the population able to access the news websites and social media many of us around the world take for granted.
And while it is true print media can reach communities where there is limited power or connectivity, literacy in Africa remains a struggle. A recent African Union study found that more than a third of African adults cannot read or write, making newspapers and magazines inaccessible for many people too.
Radios, on the other hand, are affordable and portable. In all 54 countries of the continent, people rely on them to stay up-to-date with what is happening in their communities, countries and around the world. For example, in May 2020, the Kenyan National Bureau of Statistics released a report stating that 82% of Kenyans received the majority of their information about Covid-19 from radio stations.
Put simply, radios are essential to African people. They go where newer technologies can't reach. They travel beyond electricity and mobile range, and overcome stubborn barriers caused by poor literacy and education. For millions of African people, their radios are their lifeline. Their connection to the outside world. [Continue reading…]