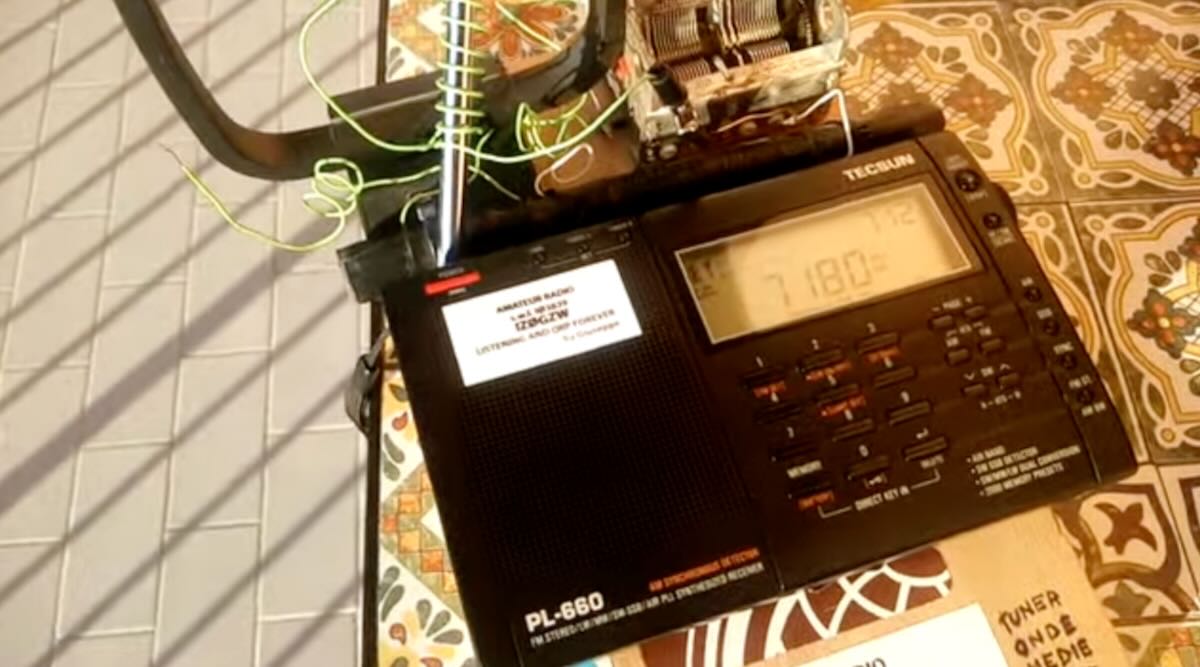 Many thanks to SWLing Post contributor, Giuseppe Morlè (IZ0GZW), who shares the following:
Dear Thomas and Friends of SWLing Post …
This is Giuseppe Morlè. As always, I try recycling what I have and improving upon antennas I've built in the past. This is one way we radio lovers can experiment. Many years ago, I made an antenna only for medium waves; by adding a circuit, I can now listen to short waves.
I took advantage of a small frame that I recovered from an old commercial FM / AM stereo receiver by removing its coils for medium waves and I wound around it only two coils sufficient to have a frequency range from 3.5 to 18 MHz.
I remember that the antenna in question also receives medium waves as it was born.
I chose this small frame because I wanted everything to be small in order to carry this compact antenna everywhere.
Unlike my other projects for SW and MW, which have a cable that carries the SW signal to the receiver, this time I used the induction that is created around one end of the loop, which I spiraled to get inside the stylus of my Tecsun PL-660 and which then transfers the signal to the receiver.
I did some tests on my balcony the day after a strong storm and I noticed that the propagation was absent but I still wanted to make sure that everything was working.
[Note that you can translate this video into your language via YouTube's automatic subtitles. Click here to learn how to do this.]
I will keep you updated on other tests on more favorable days of propagation … I still invite you to follow me on my Youtube channel.
I wish everyone a good listening …
73. Giuseppe Morlè iz0gzw.
Many thanks, Giuseppe. I, for one, love all of your homebrewed and recycled antennas. This one is no exception! What a fun project. I love how you use what you have and aren't afraid to experiment! Thank you for sharing.