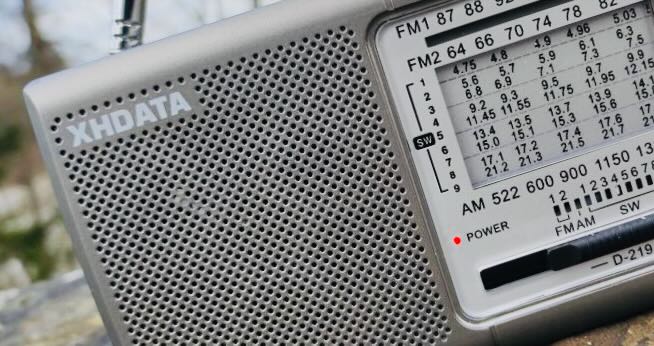 Many thanks to SWLing Post contributor, Paul Jamet, who shares the following article that was originally published in the Radio Club du Perche Newsletter.
Note that Paul also includes information about the new XHDATA D-109 and an XHDATA sale in the addendum of his article!
---
Let's discover the XHDATA D-219
by Paul JAMET
A truly incredible performance/price ratio
A year ago, many people wondered if it was wise to resume short wave broadcasts to Russia and Ukraine (CIRAF Zone 29). Although a century old, this technology is still widely used around the world. Moreover, the world market for Short Wave receivers is apparently doing well because new models are regularly arriving on the market, in particular ultra-portable DSP receivers with surprising performance. As proof, the latest XHDATA model: the D-219, marketed since November 2022. This is a very easy-to-use receiver, with a vintage look and a needle dial, which is available in gray or silver, for less than $7 (excluding shipping and batteries) on the XHDATA company website.
The D-219 is a "Full DSP" receiver which allows it to be very sensitive and power efficient. It is powered by two AA/R6 rechargeable batteries or by the mains (batteries and 220/5.0 volt adapter not supplied). A small multilingual manual – including French – is provided.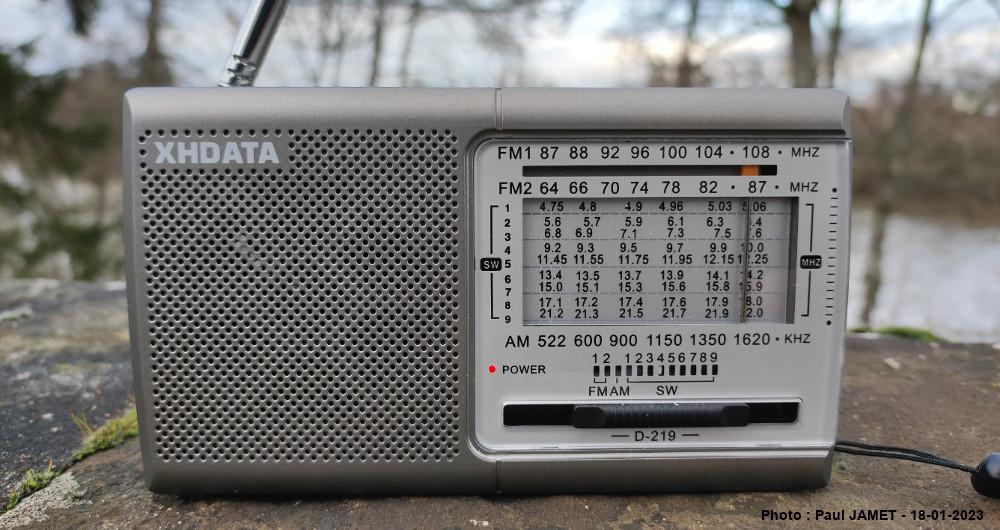 From my point of view, the most important innovation – on a DSP receiver of this price – is the possibility of precise tuning when searching for stations with a pointer dial; there is absolutely no play, which allows perfect and stable tuning to the desired frequency. This receiver has a 3.5 mm jack, a rear stand and a hand strap. The 7-core telescopic antenna is about 55 cm long and provides good reception of FM and SW stations. The sound quality is very good for this 150g receiver (without batteries)! It has two FM bands (87-108 and 64-87 MHz), the AM band (Medium Waves) from 522 to 1620 kHz and nine SW bands from 4750 to 22000 kHz. See photo above.
For a SWL, it's a real pleasure to explore the 9 Short Wave bands. For instance, I have already easily tuned to international stations several thousand kilometers away only with the telescopic antenna, such as RFA – Radio Free Asia – broadcasting from Agignan Point and Tinian Island in the Pacific Ocean.
Audio samples:
VoA in Dari from Udon Thani on 12075 kHz (250 kW; 9900 km):
RSI in English from Kall Krekell on 6005 kHz (1 kW; 350 km)
Note: A 23-foot wire antenna was clipped onto the whip antenna
recordings made by placing my smartphone near the speaker of the receiver.
QSLs
I received two QSLs (Year of the Rabbit) sent by RFA. See attached images below. These QSL confirm my reception reports (recordings made with the XHDATA D-219 and sent to RFA)
Summary
In conclusion, the XHDATA D-219 is really very easy to use. I can only recommend it to anyone who wants to start exploring the wide world of shortwave with a receiver that offers a truly amazing performance/price ratio!
Paul JAMET
NB: DSP technology –  Digital Signal Processing – allows, among other things, to reduce noise and limit distortion; it is perfectly adapted to the processing of radio signals.
---
Addendum: XHDATA sale and new D-109
1.) The RADIWOW web site is no longer updated and will be closed soon
30% discount on D-808 (65$) and R-108 (37.80$) for instance, till Feb, 16th.
Have a glance to this website : https://xhdata.com.cn/
NB : I have no affiliation with XHDATA!
2.)  The new XHDATA D-109 is a new radio that will release in 2023: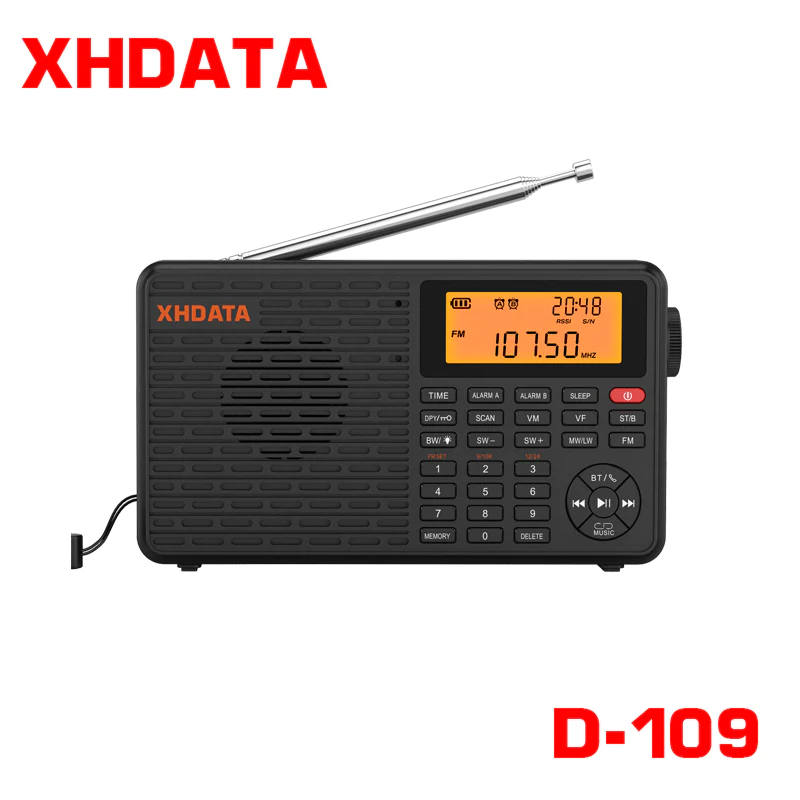 Let say in one or two weeks … It could be only an upgrade of the R-108 with news features (Bluetooth and micro SD card)
Wait and see …