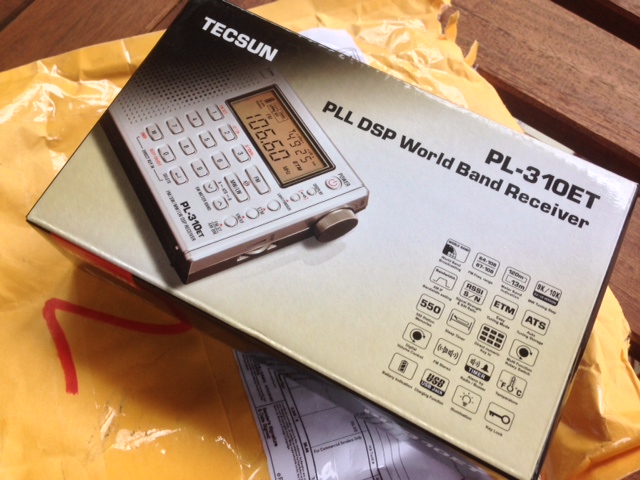 I confess, I have well over twenty portable shortwave radios at the moment…So why am I still so enthusiastic when a new one arrives in the mailbox?
My Tecun PL-310ET just arrived, purchased from my favorite eBay seller, Anon-Co
. And I just can't wait to compare the PL-310ET with my PL-380.
Perhaps this will become another opportunity for a blind radio comparison by you, our community of listener-readers.  Dare I say, a community equally enthusiastic?
By the way, I plan to publish the results of our recent weak-signal comparison on Tuesday of next week. I'm still impressed by your responses. But there's still time to submit your vote.  Stay tuned…!