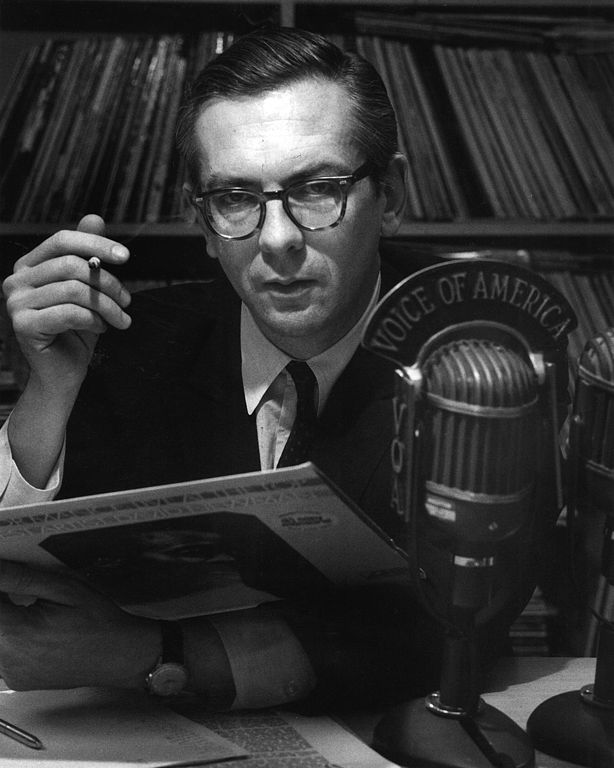 Many thanks to David Firth, who is kindly sharing shortwave radio recordings he made on reel-to-reel recording equipment in the late 1960s.
Firth is uncovering and digitizing these off air recordings as time allows and, thanks to his generosity, we will be posting these recordings on the Shortwave Radio Audio Archive.
The following is a recording of the Voice of America, which Firth recorded in 1968.
This seven minute recording will surely bring back memories with clips from VOA Jazz Hour (Willis Conover), the VOA Breakfast Show, and VOA Special English.
[Confession: the first time I heard this recording, the Willis Conover clip gave me chill bumps.]
Click here to download the recording as an MP3, or simply listen via the embedded player below:

Check out more recordings on the Shortwave Radio Audio Archive, also check out David Firth's channel on YouTube.
Want to know more about Willis Conover? Check out David Goren's podcast for Jazz At Lincoln Center.