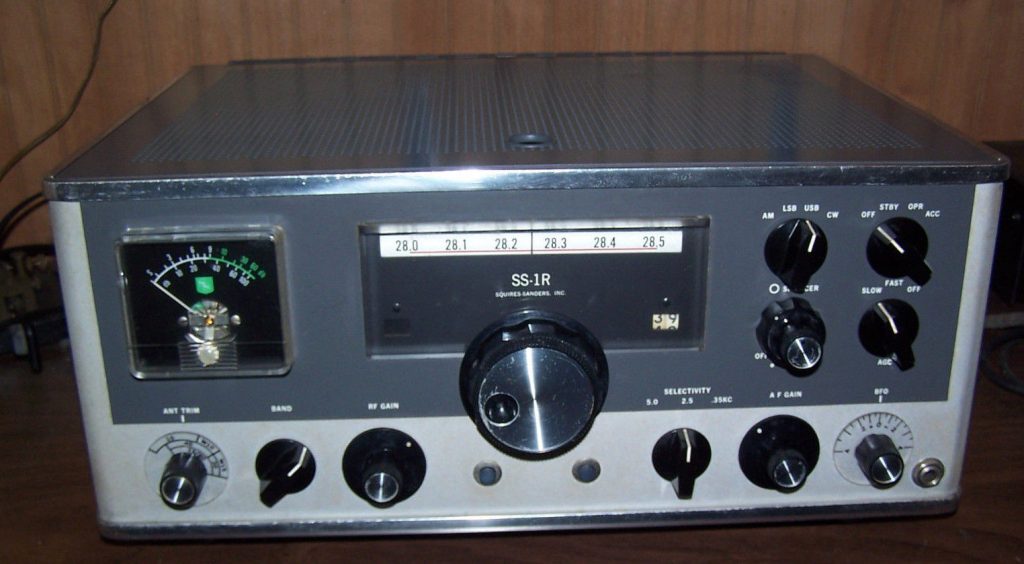 Many thanks to SWLing Post contributor, Dan Robinson, who shares this recent find on eBay and notes:
Extremely rare Squires Sanders on Ebay….amateur receiver….only the second time in recent years one of these radios has come up on the used market…
I was not at all familiar with this ham band receiver, Dan.  I like the unique analog two digit log/frequency display below the main dial. Looks to be pretty clean, though the seller notes that this is an estate item and has not been tested. A buyer would have to assume the cord and, most likely, a few capacitors will have to be replaced.