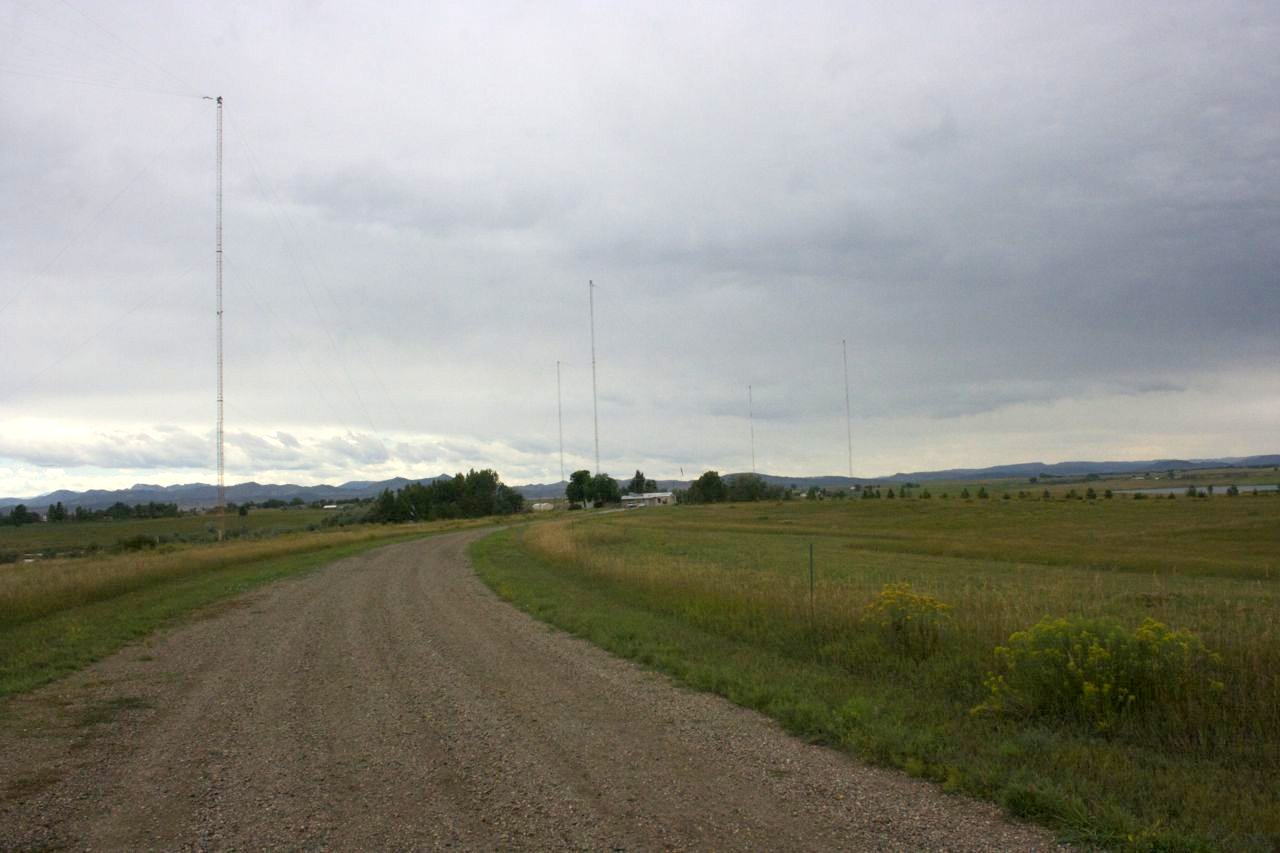 If you haven't already guessed it: yes, the mystery broadcast site I posted on Thursday was WWV/WWVB in Fort Collins, Colorado. Well done, responders!  Specifically, the photo shows the southern antennas of WWVB as I departed the site on Thursday, August 28, 2014; for those of you who got that detail, extra credit–!
I'd like to thank the staff at WWV/WWVB for allowing me to visit the site for the better part of the day. WWV is not officially open to tours, so this was a particular honor for me. And this was an especially fun pilgrimage, as WWV was most likely the first shortwave broadcast I ever heard:  as I've previously noted, when I was a kid my father used to set his watch to WWV every Sunday morning.  Now I've seen firsthand where that famous tock, tock (and accompanying characteristic tones) originate.
When I return home from my extended travels, I'll sort through the photos I took at WWV and WWVB, and post them here on the SWLing Post.
Recording WWV
In the meantime, I have a few recordings to share with those who are interested in this mecca of chronology.  Before leaving WWV, I pulled out my Tecsun PL-380 and my Zoom H2N digital recorder, and recorded all the WWV broadcast frequencies. I captured their 2.5, 5, 10, 15, 20 and even their recently reactivated 25 MHz signals.
I made these recordings in the conference room at WWVB broadcast house. As you can imagine, it was simply not at all necessary to extend the telescopic antenna. In fact, the signal was so strong, you'll hear a slight amount of distortion in the voice audio.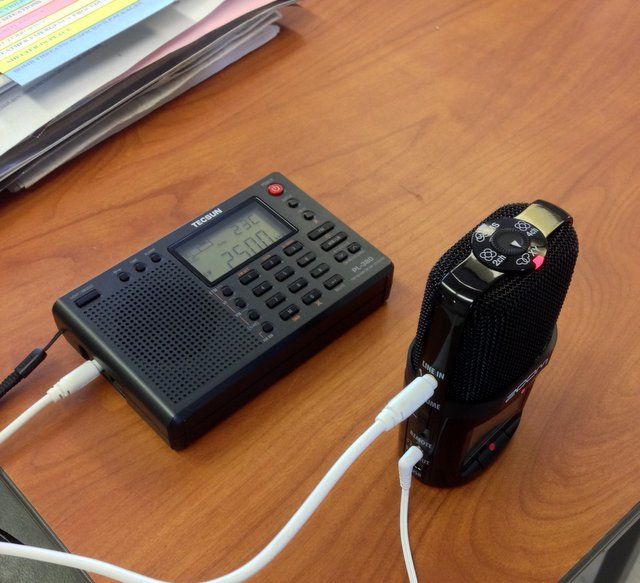 Below, you can listen to the recordings of each frequency via the embedded player (click on the title to download the audio). Enjoy!
WWV on 15 MHz (includes top of the hour station ID)

Up to this point, I used the Tecsun PL-380, but quickly realized that the '380 wouldn't tune to 25 MHz. A quick look at the back of the radio revealed that the '380 only tunes up to 21.950 MHz (!). Believe it or not, I'd never noticed this limitation of the PL-380, likely since I rarely tune above 21 MHz for broadcast listening.  Learn something new every day…But I couldn't fail to complete my recordings.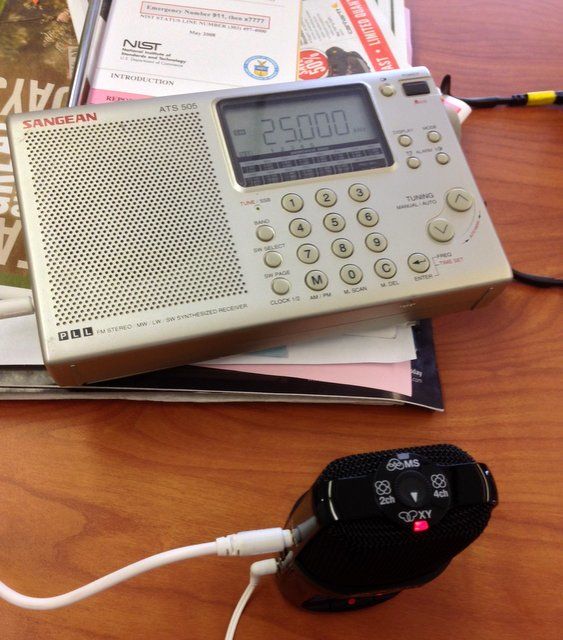 So what did I do? I turned to Matthew Deutch, Chief Engineer at WWV and WWVB, who kindly allowed me to use their Sangean ATS-505 to make the final recording:
WWV on 25 MHz (includes Atlantic and Pacific weather)