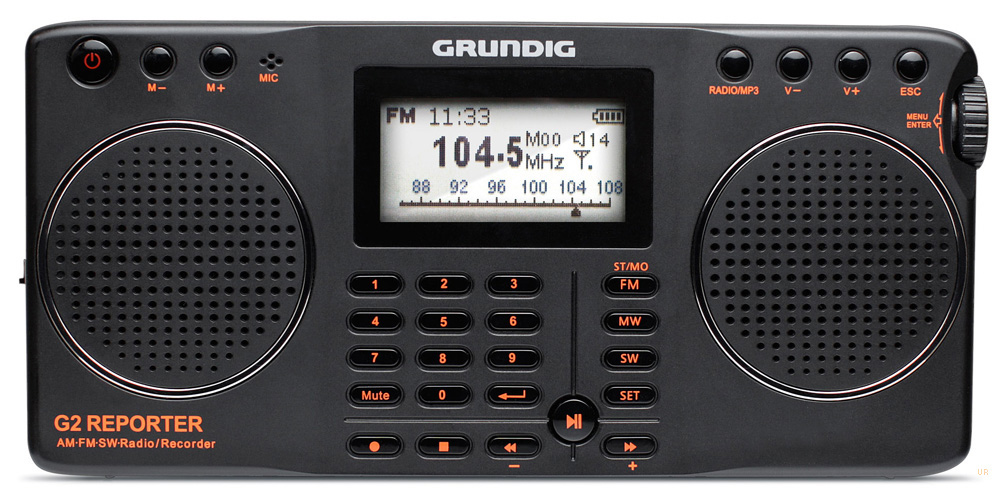 Regarding the Grundig G2, SWLing Post reader "Shortwave Listener 22007" recently commented:
I have owned this radio for about 2 months, here are the things I have noticed…

The good:

The G2 has shortwave reception almost matching that of my Tecsun PL880
The e-reader function works great for programming shortwave schedules, contains bookmarks for easy access
Audio is decent through earpieces
Recorder events can be labeled using a computer
The receiver is small enough to fit into a small coat pocket

The Bad:

No glue of any sort is used to keep the plastic knob from falling off
Receiver controls are somewhat complicated e.g, it requires that push in the knob 3 times and then turn the knob just to begin a recording session
A glitch causes the G2 to freeze up after a recording event is deleted, because there is no reset button the only way of solving this problem is to take out battery and then put it back in again, in which case the time and date settings have to be reset again.

Summary: The Grundig G2 Reporter is excellent receiver for its price class and probably receives more criticism should, however, those interested in the G2 should still look at the upgraded 1128H version which has many of the operational peculiarities and glitches fixed.
Many thanks for your review! I have a Grundig G2 I purchased several months ago; I'm not sure if it's an upgraded version. I may have to give it more time on the air and, especially, evaluate its recording capabilities.
Click here to search Amazon for a Grundig G2.
Also, note that Universal Radio has a current promotion that includes a free G2 with the purchase of an Eton Grundig Edition Field  or an Eton Grundig Edition Satellit.