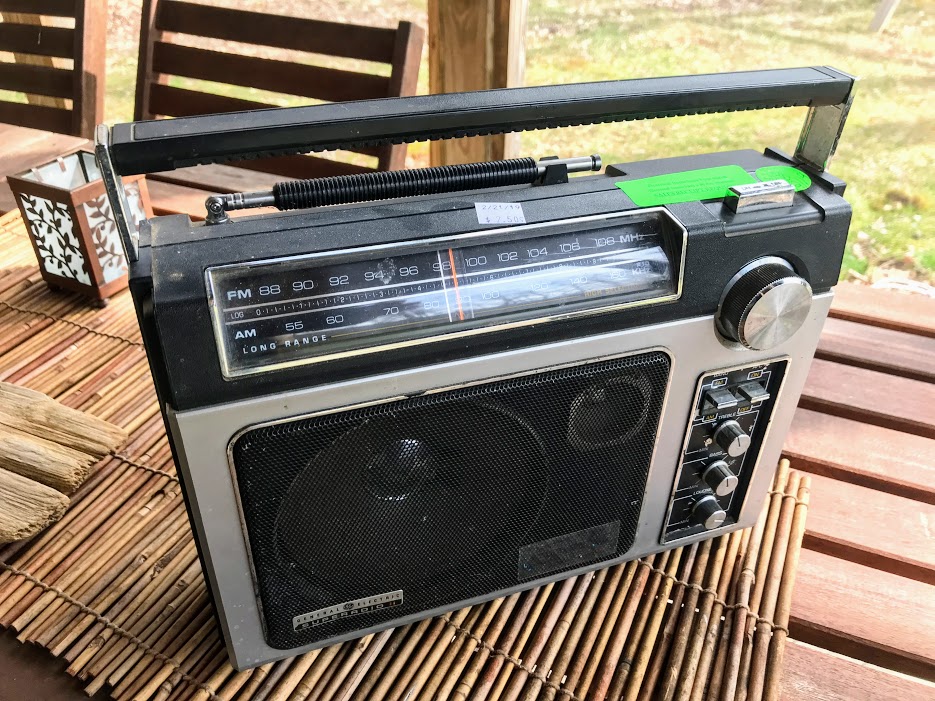 A few weeks ago, I stopped by our local Habitat For Humanity ReStore searching for reclaimed building supplies.
This particular ReStore is one of the largest in the area–it has an amazing selection of building supplies, furniture, housewares, books and even music, but has a very small section dedicated to electronics which is primarily stocked with DVD players, VCRs and occasionally the odd component system. The person who sets the prices for electronics always over-inflates them so it seems items sit on the shelf for ages.
In all of the years I've visited this store, I've never found a portable radio of interest…until a few weeks ago.
As I passed by the shelf, a GE Super Radio II caught my eye. Cosmetically, it was in rough shape (in other words, "well-loved").
I expected a $50 price tag but instead was surprised when I saw $2.50! I put on my reading glasses just to make sure I was reading it correctly.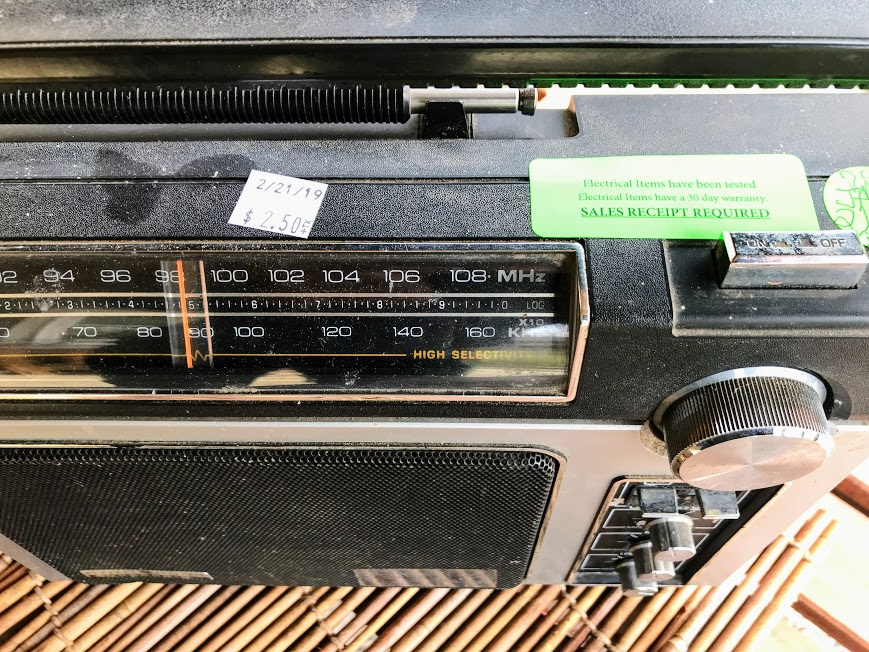 I plugged the radio in and tested it on FM. It easily snagged a number of FM stations and the audio sounded amazing although the loudness, treble and bass pots were very scratchy.
The AM broadcast band worked as well, but the RFI/noise inside the retail warehouse was overwhelming.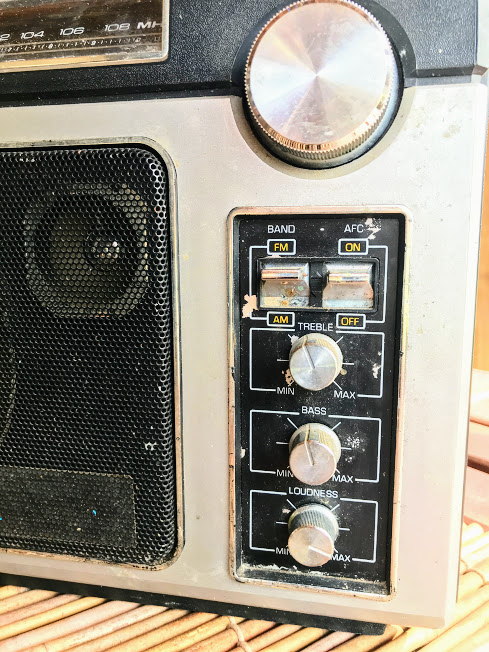 I opened the back of the radio and found an immaculate battery compartment. Obviously, the previous owner was either diligent with removing cells when not in use, or never used batteries.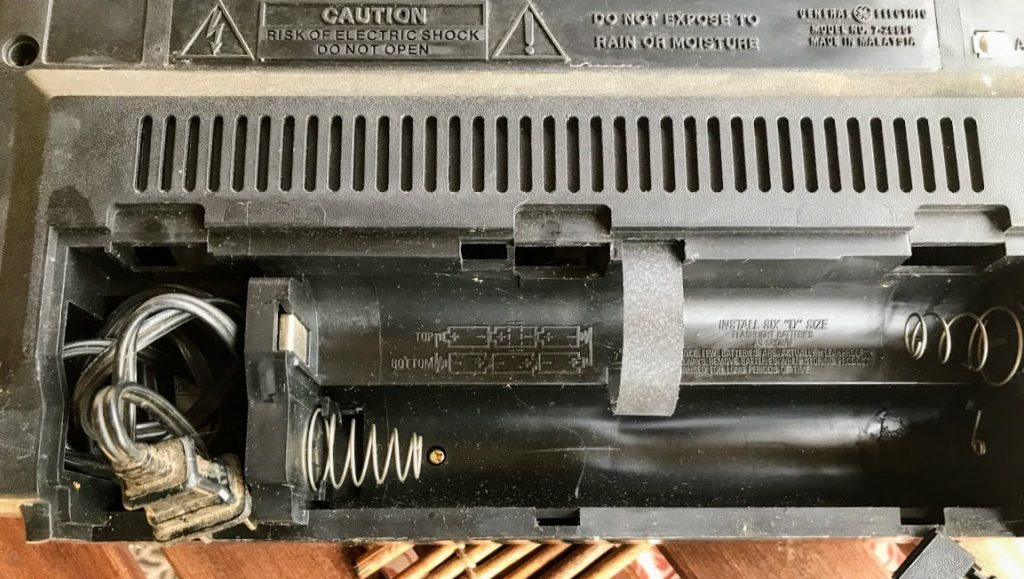 The antenna was in great shape and had no bends or breaks.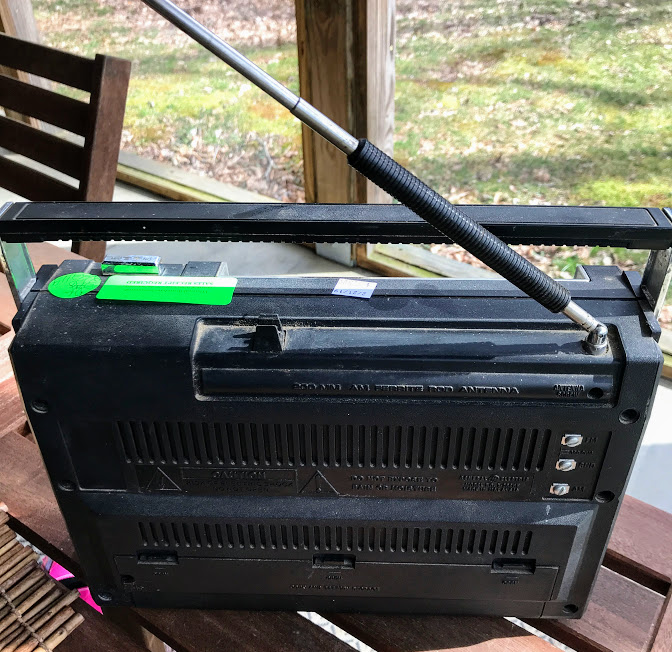 The speakers were in tact as well.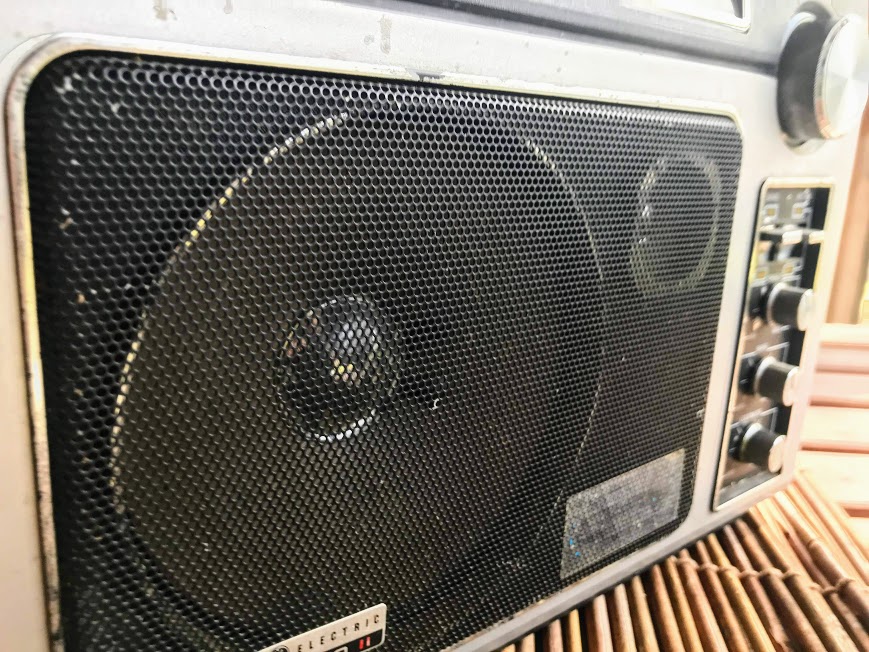 I took the radio to the counter and the guy who rang up the order said, "Well…she ain't pretty, but for $2.50 how can you go wrong?"
My thoughts exactly!
I brought the Super Radio II home with the idea of immediately cleaning her up (like David Korchin did with his "barn find" II), but I've had a couple intense travel and work weeks, so it had to wait.
Fast-forward to yesterday when my father-in-law was in town and stopped by for a visit.
He mentioned in passing that after his favorite public radio station decreased power from one of its translators, he could no longer receive it easily with his small AM/FM portable at home. Of course, I have at least four dozen radios here that could easily receive this station, but few of those include a power cord, are incredibly simple to operate and have room-filling audio.
I took a look at the GE Super Radio II, then a look at my father-in-law, and decided he needed it. I knew the 'Super II would make him a happy man.
I quickly dusted off the chassis and cleaned the pots with DeOxit–it played like a new one.
I tuned to an FM station playing classical music, turned up the volume and my father-in-law beamed when he heard the rich, clear audio.
No doubt, this time-honored portable will get a lot of use and love in its second life.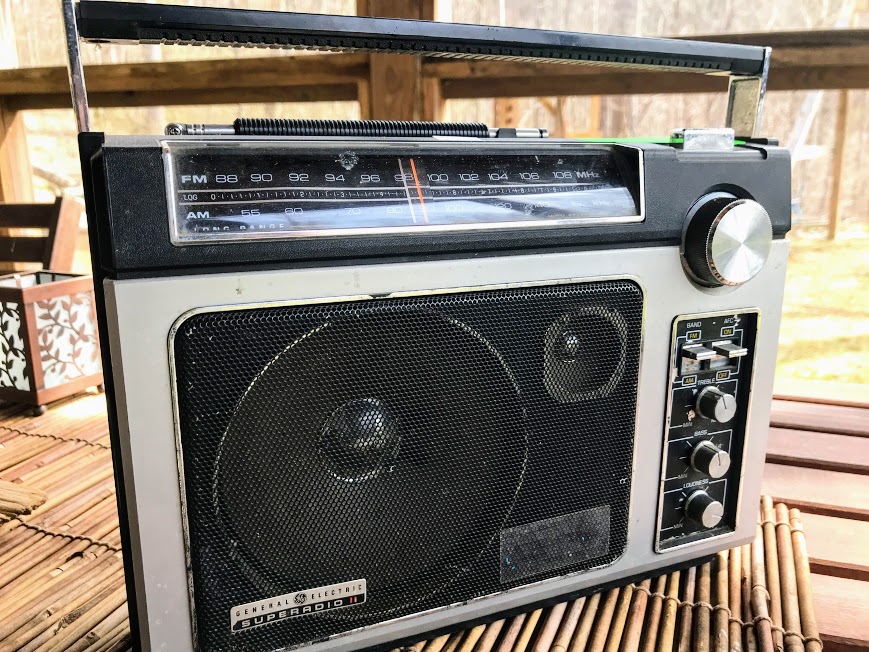 If I'm being honest with myself, this might not have been a truly altruistic move. You see, when we do an overnight at my father-in-law's house, I can now do a little AM DXing without having to lug one of my own receivers!
A win-win in my book.
Post Readers: Have you snagged a good radio deal lately? Please comment/brag with models and prices!
---
Do you enjoy the SWLing Post?
Please consider supporting us via Patreon or our Coffee Fund!
Your support makes articles like this one possible. Thank you!