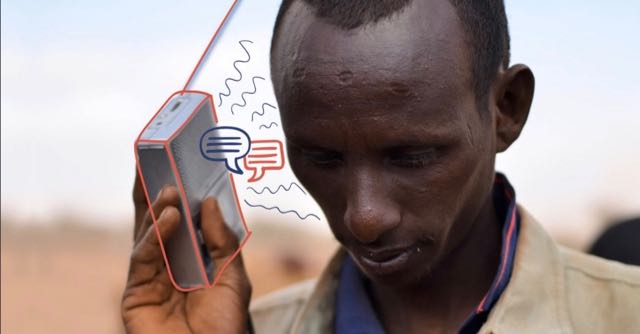 Today is UNESCO World Radio Day:
"a day to celebrate radio as a medium; to improve international cooperation between broadcasters; and to encourage major networks and community radio alike to promote access to information, freedom of expression and gender equality over the airwaves.

Radio is the mass media reaching the widest audience in the world. It is also recognized as a powerful communication tool and a low cost medium."
In honor of World Radio Day, at Ears To Our World, we sent 60 HumanaLights and 40 self-powered AM/FM/SW radios to be distributed in Haiti through our partners, the Haitian Health Foundation.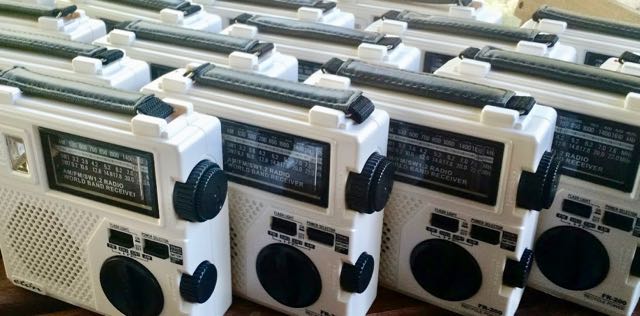 We've been working steadily in Haiti since 2009, shortly before the 2010 earthquake. You may know that Haiti has most recently been dealing with the effects of Hurricane Matthew which struck on October 4, 2016. Shortly after urgent food and medical supplies started making their way to the island, we began sending radios and other supplies.
The importance of radio access in disaster situations cannot be overstated, and the results getting receivers into the hands of those in need are both immediate and enduring. According to the Knight Foundation, a non-profit organization that advances journalism in the digital age, radio was "the undisputed lifeline for the Haitian public after the [2010] earthquake." In their report, "Media, Information System and Communities: Lessons from HAITI," the Foundation asserted, "Of all the available humanitarian information tools, radio was the most effective means to share information with the community and to distribute information to affected populations."
This remains true today as Haiti rebuilds after Hurricane Matthew.
If you would like to help those who ETOW serves, please consider a donation of any amount. This is unquestionably a meaningful way to give the gift of radio, as well as education on World Radio Day!