Many thanks to SWLing Post contributor, Mike Schuster who writes:
Hi Thomas,

Sangean has quietly buried yet another AM/FM HD radio in the PDF of their US 2019 catalog [download as a PDF].

It's the HDR-15 which appears to be a small clock radio/phone dock [photo above].

Also, in their European catalog [click here to download as PDF] they are transitioning all of the model names to a more descriptive grouping. So the SR-35 is now the "Pocket 100", the DT-160 is now the "Pocket 160", and the DT-800 is the "Pocket 800".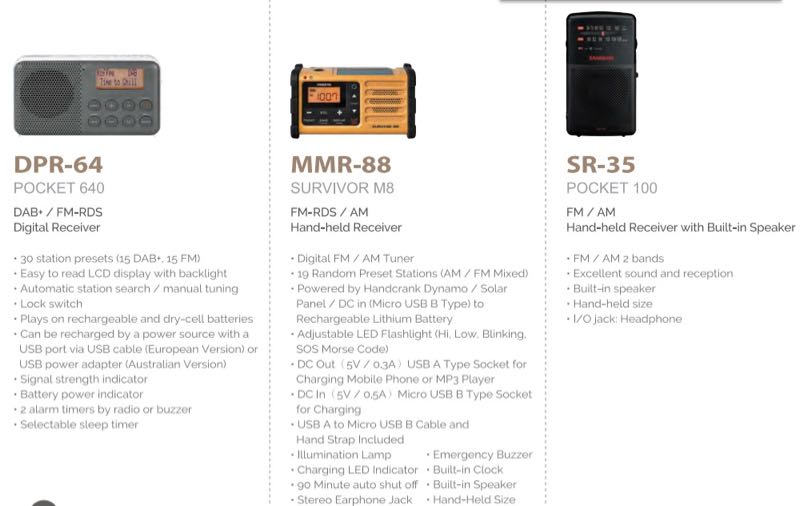 There is also a new DAB+ portable, the DPR-64 (em … er …"Pocket 640") whose cabinet is rounder and smaller than the DPR-65 (em … er … "Traveller 650") whose cabinet they adapted for the American HDR-14. Wonder if there will be a forthcoming US HD-radio portable based on this cabinet design. This looks very interesting to me as a potential DAB+ travel radio, priced at about $100 and already available from several European and Australian electronics houses.
Thanks for the tip, Mike! I enjoyed checking out both the US and European catalogs. Sangean is certainly embracing DAB+ and HD Radio.
I see Sangean also includes two shortwave radios: the ATS-909X and ATS-405.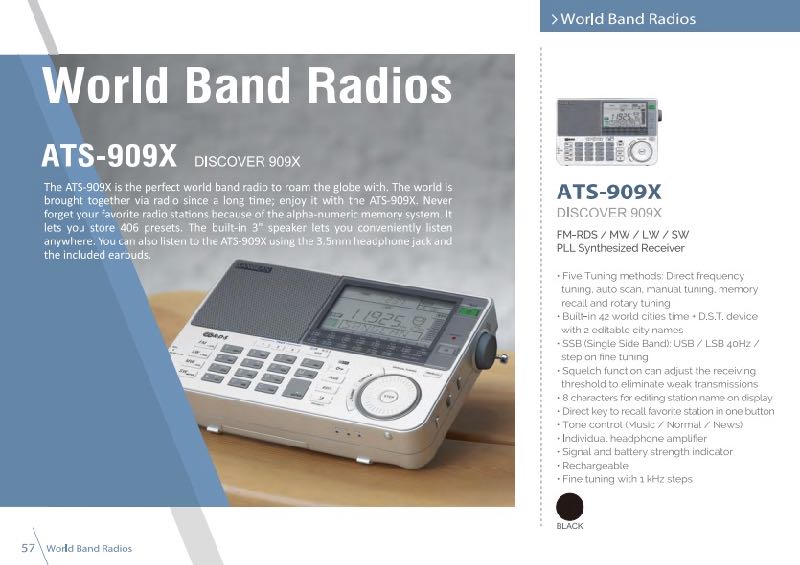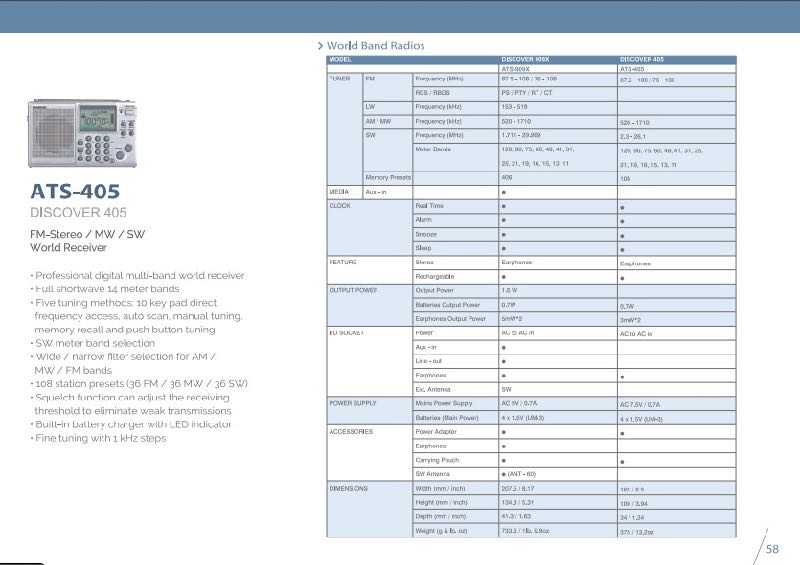 In the EU catalog, they're referred to as the "Discover 909X" and the "Discover 405."
Click here to view the Sangean EU website and here for the Sangean US website.