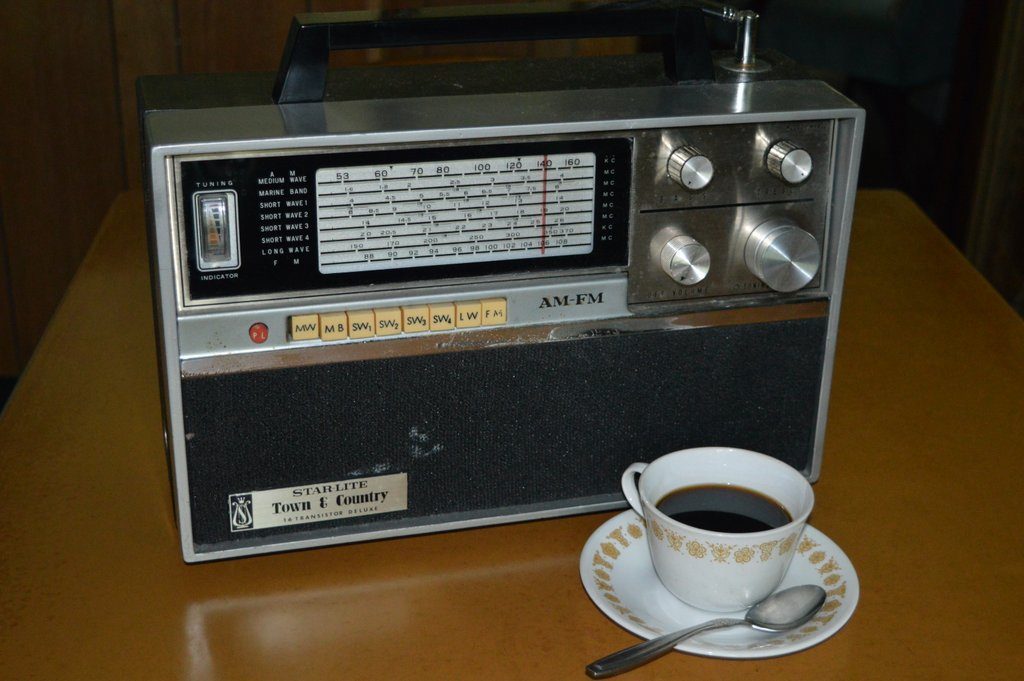 Many thanks to SWLing Post contributor, Edward Ganshirt, who writes:
This is a "mystery brand" radio that I picked up at a swapfest for a buck, I never heard of a Star-Lite Town & Country FM-820 by the HOKUYO MUSEN KOGYO CO in Japan. This portable behemoth is not "lite", It is heavy (13 pounds).

The only thing I came up with is Sam's photofact that refer to radio. (I am not about to buy a service manual for something that is not broken). There is a Chrysler Town & Country station wagon, which is also a behemoth that swamps out all Google searches. This set appears to be made in the mid sixties. I was told that is was on a fishing boat as evidenced by its condition it was very dirty with a lot of corrosion on the bezel and missing a tuning knob.

I fabricated a tuning knob on a lathe, which was a 2-piece affair. The outer knob is tuning and the inner knob is the fine tune. It cleaned up well and I had to repaint the bezel. The auto parts store said that the Chrysler of that area did not use metal flake paints but they matched a touch-up spray can of a Toyota millennium silver.


This radio has 8 push-button bands: long-wave, AM, short-wave 1.6 to 26 MHz, and FM along with tone controls. The sound is surprisingly good it is a 6-cell battery only (no AC). It has reasonably good short-wave drift-free performance. The paint job looks good, there is a rusty chrome bumper next to the push-buttons. I decided to to restore this part. It is ok for your 1960's Town & Country to have rusty bumpers.

While you would not take your Panasonic RF9000 your Transoceanic or Grundig, This radio is my "beater" to take to the beach.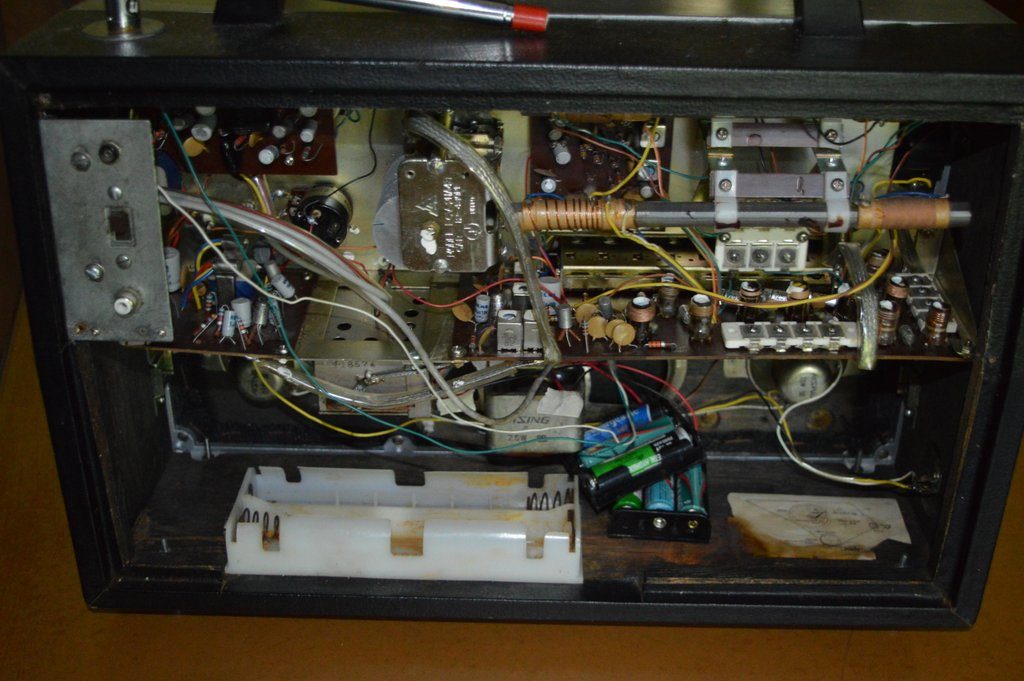 Does anyone know about the Star-Lite brand?
Thank you, Ed, for sharing this.  I am not at all familiar with this make and model of radio. I must say…I'm most impressed that you were able to fabricate a tuning knob! It would have been a challenge to find a replacement knob otherwise.
I bet she plays well, too–looks like a decent ferrite bar inside and a substantial telescoping antenna.
And you're right, Edward, it is ok for your 1960's Town & Country to have rusty bumper! Now take that girl to the beach! 🙂
Post readers: please comment if you're familiar with the Star-Lite brand!