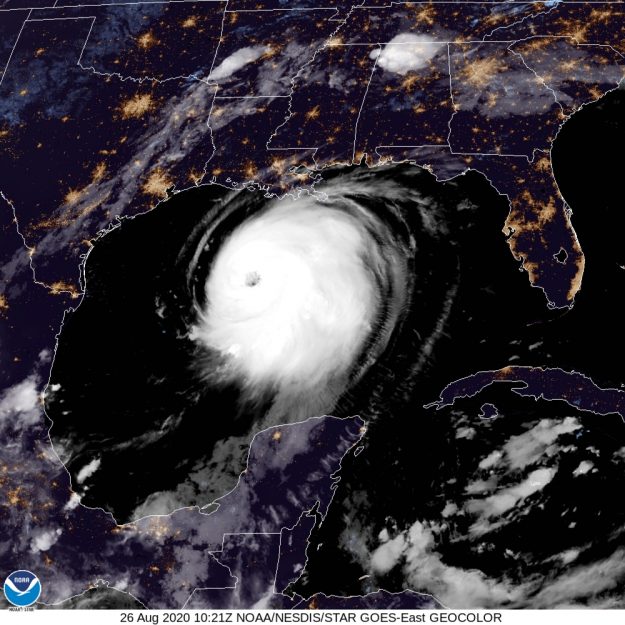 As Hurricane Laura starts to make landfall this evening (Wednesday, August 26, 2020), it is expected to be a category four hurricane—producing extreme winds, life-threatening storm surge and flash flooding.
This has been an active and early tropical storm season here in North America and September may produce even more named systems.
A few readers have asked about frequencies to monitor the HWN, so I thought I'd share this short primer.
Hurricane Watch Net (HWN)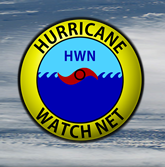 The Hurricane Watch Net is a group of amateur radio operators who are trained and organized "to provide essential communications support to the National Hurricane Center during times of Hurricane emergencies." The HWN focuses on "ground truth" observations (much like SkyWarn nets).
The Hurricane Watch Net is activated when a hurricane is within 300 statute miles of expected land-fall. The HWN covers the Caribbean, Central America, Eastern Mexico, Eastern Canada, and all US Coastal States.
The HWN operates in both English and Spanish, and is active on 14.325 MHz (upper sideband) during the day and 7.268 MHz (lower sideband) at night. The HWN is known to operate on both frequencies if propagation allows.
The HWN provides updates on their website regarding activation times and frequencies. As an example, here's the latest for Hurricane Laura:
The Hurricane Watch Net will activate Wednesday morning at 8:00 AM CDT (1300 UTC) on our primary frequency of 14.325.00 MHz. Beginning at 4:00 PM CDT (2100 UTC), we will begin simultaneous operations on 7.268.00 MHz. Once activated, we will remain in continuous operation on both frequencies until the bands close. We will resume operations on those bands just as soon as propagation returns.
Please keep HWN frequencies clear
If you're an amateur radio operator, please avoid using 14.325 MHz and 7.268 MHz anytime the HWN has been activated.
Monitoring hurricane frequencies
If you have a shortwave radio with a BFO/SSB mode, or a ham radio transceiver–and you live within the propagation footprint–you can monitor the Hurricane Watch Net.
Note that you'll need to use upper sideband on 14.325 MHz and lower sideband on 7.268 MHz.
You can also monitor the Hurricane Watch Net via a number of WebSDRs on the KiwiSDR network and even potentially via the U Twente WebSDR in the Netherlands if propagation is favorable (although a WebSDR in North America would be preferable).
Click here to view the Hurricane Watch Net website.
If you live in an area prone to hurricanes, tropical storms and other natural disasters, please keep an emergency kit fully-stocked and at the ready. Click here for some ideas about building your own simple kit.