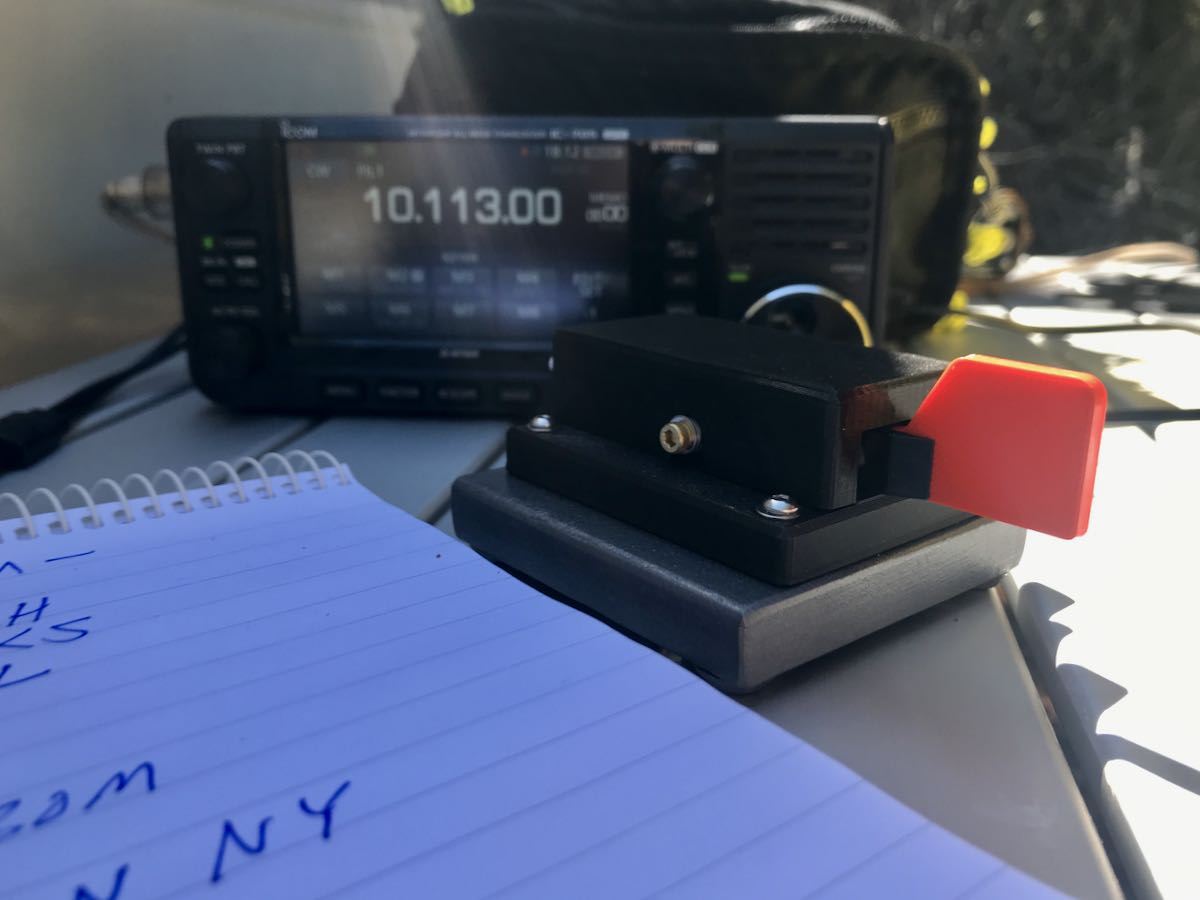 I recently posted results from my listening endurance test with the new Icom IC-705 QRP general coverage transceiver. I've been on a mission to see just how long the supplied BP-272 Li-ion battery pack can hold up with a full charge in real-world conditions.
Thursday, I took the IC-705 to the field and activated a park using only the charged battery pack. After nearly 2 hours of constant operation (calling CQ and working stations) the BP-272 still had nearly 40% of its capacity.
That's better than I expected, especially knowing the BP-272 is the slim, lower capacity battery pack.
I have to admit: that was a particularly fun activation because propagation finally gave me a break and I worked stations from the Azores to Oregon on a mere five watts of power.