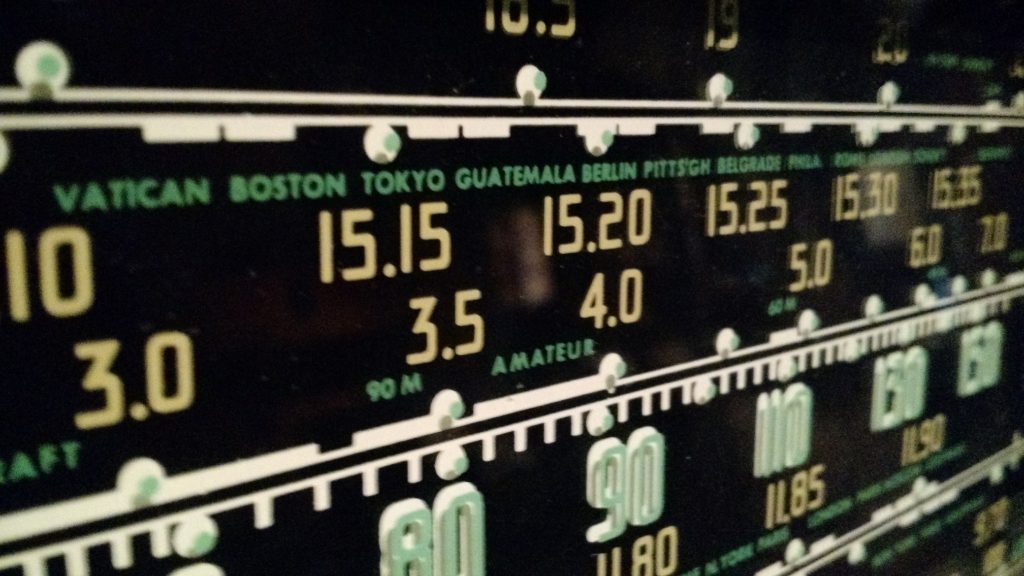 Many thanks to Al Kirton, group general manager of radio station 4KZ, who writes with an update to our post from earlier today:
We are pleased to advise that as part of our 50TH Anniversary celebrations, Radio 4KZ shortwave 5055 kHz commenced transmission yesterday afternoon. Reports have come in from as far as Monterey, California USA.

Unfortunately, during the next 2 weeks we will be running on half power at 500 watts.

Transmission is from the 4KZ (am 531 – 8kW) & 4AY (am 873 – 1 kW) site at east Innisfail in Tropical North Queensland. We use a USA made LPB 1.2 kW shortwave transmitter feeding an Inverted V antenna at about 14 metres high at the peak. The transmitter audio is via an Australian-made Crusher digital audio limiter.

The system is designed to cover the Cape York area of Queensland and the Northern outback. Fortuitous reception is available at times over a much wider area.

Transmission hours will be approximately 0500 to 2300 hours GMT (3pm to 9am Queensland time.)

We welcome reception reports. All confirmed reports will receive a 4KZ shortwave QSL card. No return postage is required.

Reports should be sent to me, Al Kirton [email protected]

Or by regular mail to: Radio 4KZ, PO Box 19, Innisfail Queensland 4860 Australia.
Excellent!  I will certainly do my best to put 4KZ in the logs, but it will be a challenge doing it from the east coast of the US. Still, perhaps propagation will surprise me one evening!
For more about 4KZ on shortwave, and to follow updates, simply follow the tag: 4KZ