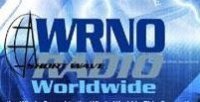 Yesterday, I posted off air recordings of WRNO Worldwide from 1983. Jonathan Marks then sent me a link to an interview he recorded in 1991 when WRNO founder, Joseph Costello, visited Radio Netherlands Worldwide in Hilversum.
Click here to visit the Media Network Vintage Vault and listen online.
Many thanks, Jonathan for sharing!