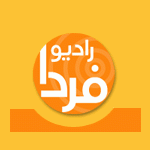 One of the points I often make is that repressive regimes can track and take action against citizens who read online content from banned/blocked media sources. Here is a case in point:
(Source: Radio Free Europe)
In an escalation of ongoing efforts to thwart Radio Farda, RFE/RL's Persian-language Service, Iranian authorities are interrogating journalists' family members in Iran.
Employees of Radio Farda believe that their journalism, which attracts over 10 million page views monthly on Radio Farda's website, is the motive behind at least 20 incidents this year involving the interrogation and intimidation of their family members in Iran by officials of the country's Intelligence Ministry.
In sessions that sometimes lasted for several hours, agents denounced the work of Radio Farda journalists and warned family members against having further contact with them. In several cases they instructed family members to tell their relatives to resign from their jobs and return to Iran; in one instance they demanded that a specific series of reports be discontinued. During questioning, family members were also asked about their foreign contacts and trips abroad.
The interrogations have targeted family members, who in some cases have been repeatedly summoned, in Tehran and at least six other Iranian towns and cities.
"This is a proxy war against Radio Farda. It shows the extremes to which the regime will go to prevent the exchange of information it doesn't control," said Steven W. Korn, RFE/RL president. "Our journalists make enormous sacrifices for the work they do and will not submit to this pressure on them and their families."
Radio Farda, produced in and broadcast from Prague, is a leading source of uncensored information in Iran. Each month 1.5 million users inside the country defy the government by employing proxies to access Radio Farda's website, which is blocked. Radio Farda and "Pasfarda," its signature satire program, are active on social media, with a combined 300,000 Facebook fans. Iranians actively participate in Radio Farda's weekly call-in shows, connect with it daily through hundreds of email and SMS messages, and despite government jamming, tune in to satellite radio and shortwave to hear its programs.
In media freedom surveys this year, Freedom House ranked Iran 192 among 197 countries surveyed and Reporters Without Borders ranked it 175 of 179.
Yet one more reason why shortwave radio is safer than the internet as a reliable source of news and information and one more reason why countries like Canada should not abandon this vital resource.