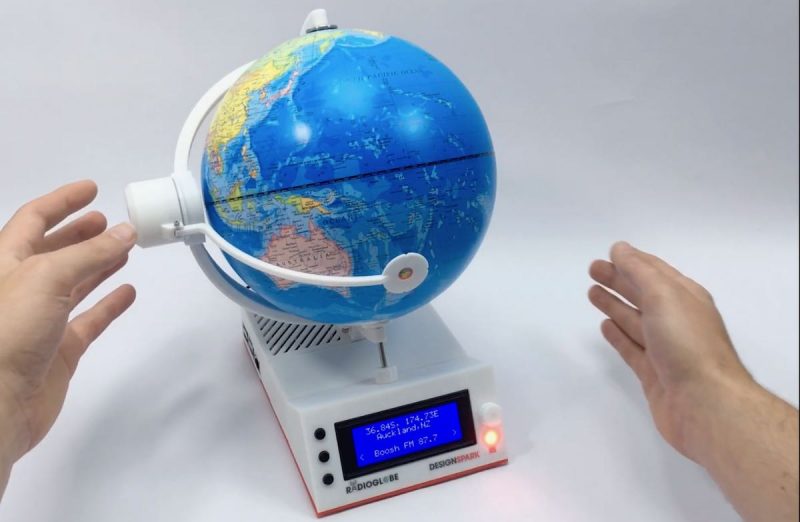 Many thanks to SWLing Post contributor, Dennis Dura, who shares a link to this fascinating project on the excellent Hackday site:
[…]RadioGlobe lets the user tune in over 2000 stations from around the world by spinning a real globe. It works by using two absolute rotary encoders that each have a whopping 1024 positions available. One encoder is stuck into the South Pole, and it reads the lines of longitude as the user spins the globe.

The other encoder is on the left side of the globe, and reads whatever latitude is focused in the reticle. Both encoder are connected to a Raspberry Pi 4, though if you want to replicate this open-source project using the incredibly detailed instructions, he says a Raspberry Pi 3 B+ will work, too.[…]
Just check out this video of Radio Globe in action!
I love it. It's like a physical version of the amazing Radio Garden website and app.
Hackaday notes that if you want detailed information about this project, the designer made a series of vlog posts about the build. Click here to check it out on his website. Click here to read through build details on Instructables.
Thank you for the tip, Dennis!